In its 75th year, Mental Health America of Eastern Missouri recognizes the value of coming together, even at a time when it is necessary to stay (six feet) apart. To celebrate its diamond jubilee, the nonprofit organization is hosting its annual Snow Ball Gala in a novel way – by recruiting 30-plus event hosts who will provide venues for limited gatherings and varied events, all happening on Saturday, Oct. 3.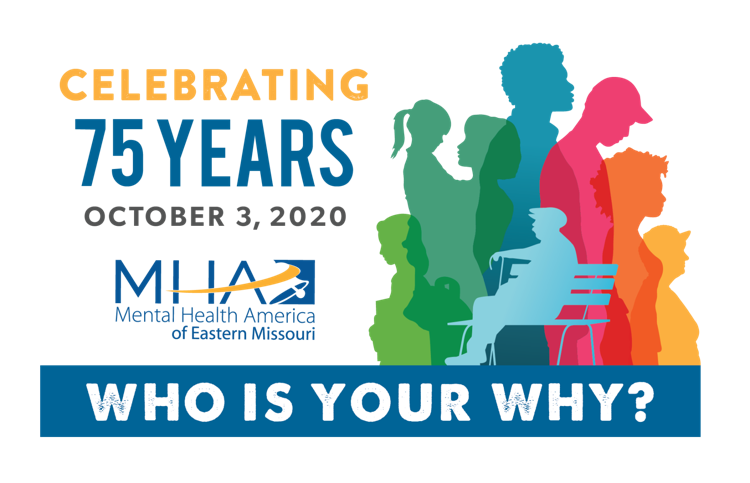 Event hosts are opening up their homes for smaller celebrations that allow for social distancing, as well as hosting events elsewhere in the St. Louis metro area. Guests may choose from coffee in a park, lunch at the Missouri Athletic Club, a Halloween-themed cocktail happy hour, dinner parties and much more throughout the day.
"What's neat about this platform is how nimble it is. No two events look alike," said Anne Shaw Heinrich, the nonprofit's vice president of development, in an email.
Mental Health America of Eastern Missouri is providing each host with an event kit that includes special treats and favors, a brief video, an event checklist and a link to the online auction. The online auction, which goes from 8 a.m. on Oct. 3 to 12 p.m. on Oct. 4, will offer a variety of "close-to-home" experiential gifts, including a food truck party, Zoom with Santa and a two-night stay at a local farm. Volunteers can assist in event kit preparation and distribution, auction item solicitation and delivery, and photography of the different event experiences on the day of the gala.
"This event also encourages all levels of giving, which makes it accessible to a good number of folks, which is exactly what we want," Heinrich says. "Mental health matters to everyone!"
Each unique celebration is organized to showcase the nonprofit's work to promote mental wellness and education. As the nonprofit's primary fundraiser, the annual gala helps support its mission to end the shame and stigma around mental health and provide vital resources for treatment and recovery. This year, the nonprofit encourages guests to consider, "Who is your why?" as they make their commitment to strengthen Mental Health America of Eastern Missouri's work in the community.
Sponsorship levels begin at an investment level that provides 10 or more local college students the ability to engage in mental health advocacy on St. Louis area campuses for one year, while the highest level permits 15 people living with mental illnesses to maintain stable housing and financial stability for one year.
To participate in the fundraising festivities, visit mha-em.org/75th-anniversary-celebration/, or donate online at mhagstl.ejoinme.org.
Mental Health America of Eastern Missouri, 1905 S. Grand Blvd., St. Louis, 314-773-1399, mha-em.org
Stay up-to-date on what's happening
Receive the latest in local entertainment news in your inbox weekly!