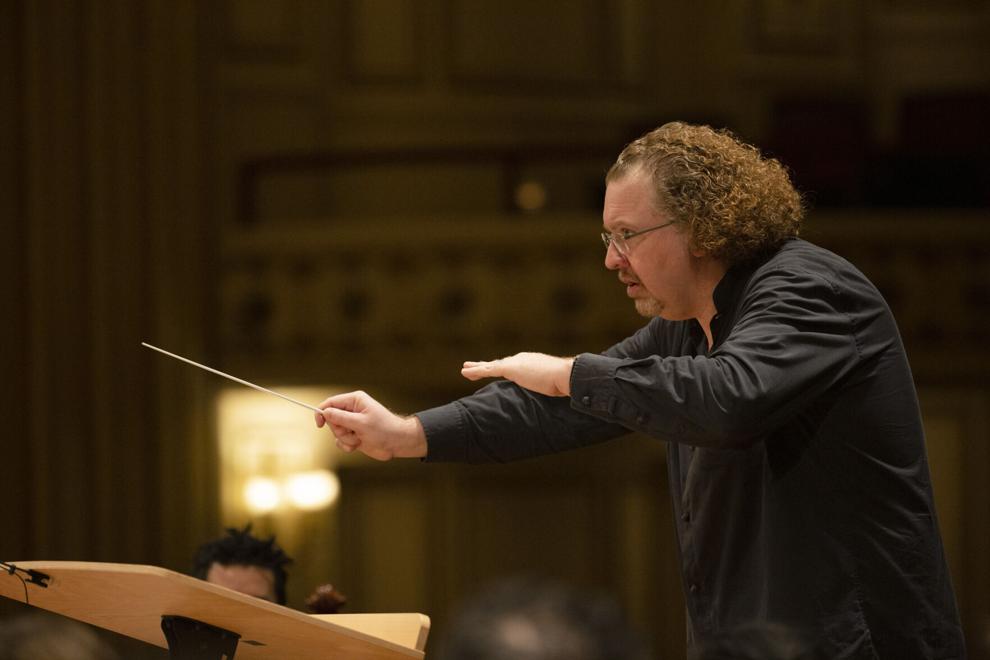 Stéphane Denève has been engaging St. Louis Symphony Orchestra audiences for years.
Known for his wit, warmth, exuberant curiosity and unlimited appetite for music that spans genre and time, the SLSO music director of three seasons has been appearing in acclaimed regular performances with the orchestra since 2003, including a wide repertoire in close collaboration with the orchestra's musicians, today's top composers and resident artists.
Now, with a recent contract extension through SLSO's 2025-26 season, the French-born conductor, who previously served as chief conductor of Stuttgart Radio Symphony Orchestra and music director of the Royal Scottish National Orchestra, looks forward to continuing to ignite the SLSO in enriching lives with the power of music through artistic excellence, educational impact and community connections, and to increasing access for all.
"St. Louis is my musical home, and I am truly over the moon to deepen my relationship with this wonderful community in the years to come," says Denève, the 13th music conductor in the SLSO's more than 140-year history. "I feel such a special connection to this city and to the fantastic musicians and staff of the SLSO. I look forward with great enthusiasm to making music – to inspire, to comfort, to challenge, to bring joy – and continuing to develop together with the SLSO, who are not only among the world's most outstanding musicians but also are generous, warm-hearted and passionate people."
St. Louis Symphony Orchestra, slso.org