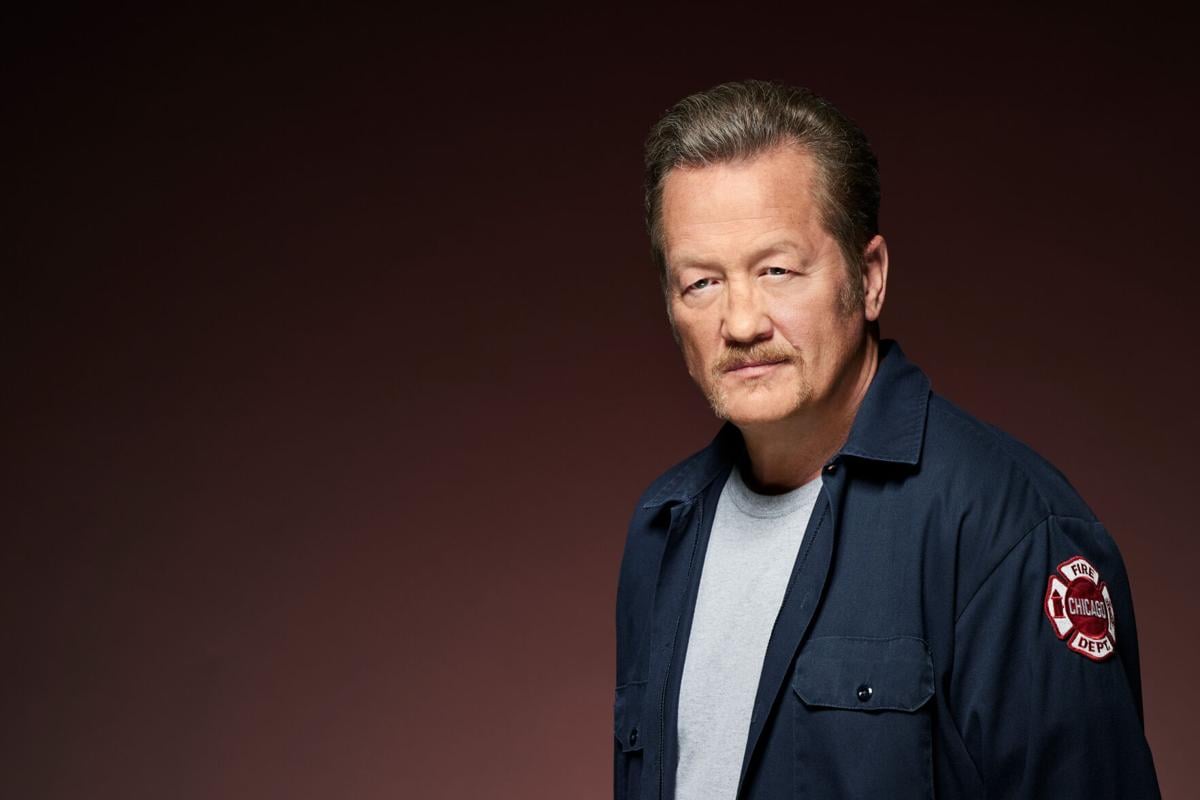 Christian Stolte, a metro area resident transplanted to Chicago, is now performing in one of network television's hottest shows.
Stolte, a native of Black Jack in north-central St. Louis County, plays veteran firefighter Randall "Mouch" McHolland in Chicago Fire, the middle third of producer Dick Wolf's One Chicago dramatic triad airing on NBC on Wednesday evenings.
In the 2020-21 Nielsen ratings, according to The Hollywood Reporter, Fire averaged a total viewership of 10,230,000 – almost eight times the combined populations of St. Louis and St. Louis County – and took seventh place, surpassed as a scripted program only by NCIS, The Equalizer and FBI.
In Chicago Fire's fictional Firehouse 51, roughly a dozen main players populate the narrative, with both dramatic and comedic turns often devoted to Stolte's character – whose nickname derives from a portmanteau of man and couch, because Mouch passes most of his free time occupying a couch while watching TV.
Chicago Fire recently celebrated its 200th episode during its 10th season – a banner event for any TV program – on Oct. 20, just four days after Stolte's 59th birthday.
After his youth in Black Jack, Stolte attended first the University of Missouri-Columbia and then the University of Missouri-St. Louis, he relates by phone while readying to squire his wife to a flea market and then spend quality time with grandchildren.
Following that, Stolte worked for a funeral company, and at one point, he contemplated becoming a police officer. On a visit to University City's landmark Blueberry Hill, though, a friend suggested to him that Stolte go into acting instead – to play a cop on TV instead of risking life and limb to be one.
From there, things snowballed – or perhaps more accurately fireballed – for Stolte when he landed the role of Mouch, first (in the premiere season of Fire) as a recurring character and then as a regular.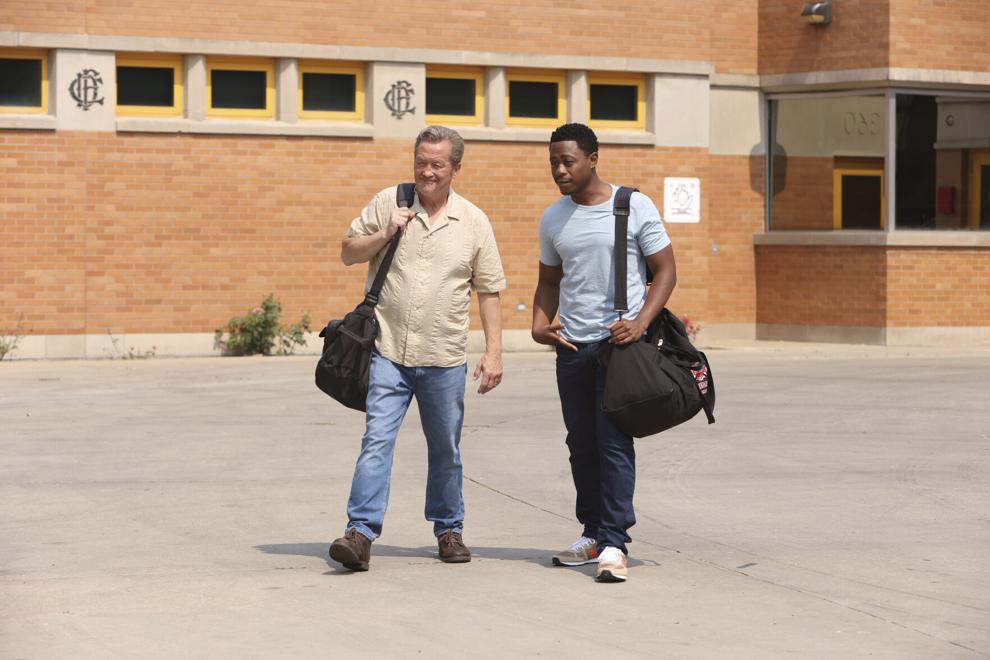 Brawny and mustachioed, Stolte's character looks like a grizzly but has the heart of a teddy bear. "I've got to give a lot of credit to the writers," the actor remarks. "The writers get to know you over time."
That leads to considerable acclimation and the delicate balance between drama and comedy that Mouch has enjoyed of late.
By way of example, in last season's Episode 9, "Double Red," Mouch confronted deep-felt fears of being superannuated with age. Then, just five episodes later, in "What Comes Next," he hilariously, if accidentally, rid Firehouse 51 of a literal hellcat that had been terrorizing the station.
Ironically, all of that screen time unnerved Stolte a bit, given Fire's tendency at times to dramatically dispatch characters like paramedic Leslie Elizabeth Shay (Lauren German) and firefighter Brian "Otis" Zvonecek (Yuri Sardarov).
"Are they about to kill me?" Stolte recalls wondering about the writers' increased attentions in Fire's ninth season, which ended with a cliffhanger like a multiple-alarm blaze, as a quartet of firefighters found themselves trapped in a capsized ship during a water rescue. "That was one occasion when I was happy when my character wasn't on Squad," Stolte confesses of the Firehouse 51 subgroup involved.
For this season, Stolte promises, in that vein, "rescues the likes of which we have never seen before."
Meanwhile, Stolte stays busy. Beyond his acting on the stage, the small screen and the big screen, he's written plays and inspired fan paraphernalia including 110-page softcover lined journals, I <3 Christian Stolte and What Would Christian Stolte Do? (No, seriously – check Amazon.)
The hometown hero from Black Jack otherwise plays guitar and writes songs and mentions in passing the possibility of visiting the metro area in mid-November to enjoy a performance here by the Illinois octet The Ike Reilly Assassination.
Finally, he reflects on the general bonhomie prevalent among the members of his drama's sizable cast. "Off-screen, we're constantly ribbing each other," Stolte relates. And it appears as if he and his Fire fellows will continue to enjoy that interaction: NBC, as early as February 2020, renewed the program through its 11th season.