Denny Reagan, longtime president and CEO of The Muny, would like nothing more than a normal summer under the stars at the grand old amphitheater in Forest Park. It would be an appropriate way for him to retire from the job he's held since 1991.
With the coronaviral pandemic, of course, no one is sure of anything. However, with two vaccines now available, Dr. Anthony Fauci, director of the federal National Institute of Allergy and Infectious Diseases, has stated that America could get back a semblance of normality by late spring or summer.
If so, that would coincide nicely with The Muny's scheduled season for 2021, which is slated to open July 5 with its production of Seven Brides for Seven Brothers. The 2021 season will include all seven of the shows originally announced for the 2020 season, which was canceled because of the pandemic.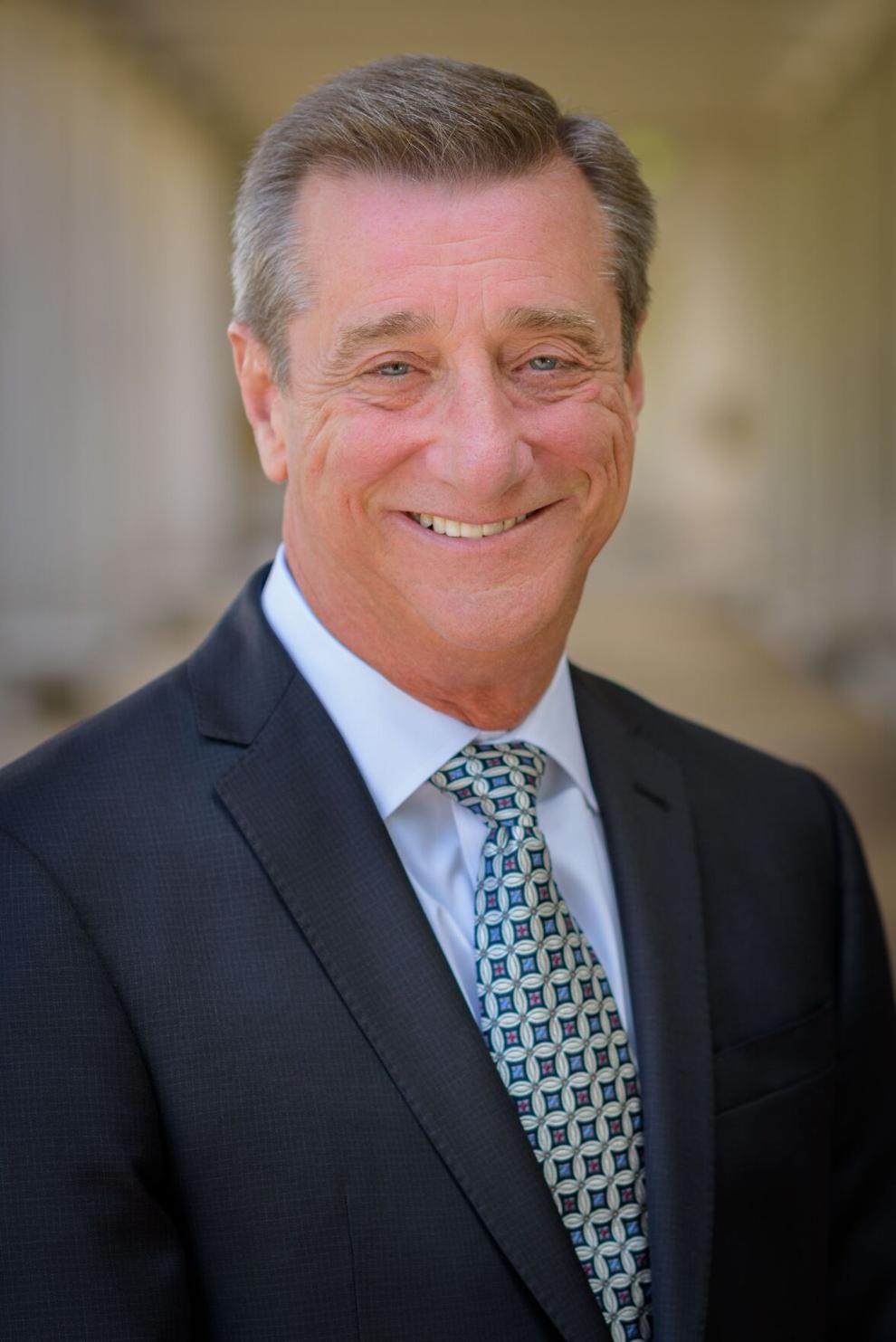 Time will tell, of course, though Denny notes: "Capacity limits and social distance restrictions would have to be lifted in order for us to have a successful season. As the pandemic climate evolves, so will we."
Reagan is now in his 53rd season at The Muny – more than half the 102 years the Forest Park attraction has been around. Starting as a 16-year-old "picker" on a cleanup crew in 1968 while still a student at Bishop DuBourg High School in St. Louis' St. Louis Hills neighborhood, Reagan has been an assistant manager, director of theater operations, general manager and now president and CEO for nearly 30 years. He is the longest-serving president in The Muny's illustrious history.
When asked what mantra he's kept throughout his tenure at The Muny, Reagan says: "I've always felt that I get to go to work. That is a huge factor in how I approach my 'list' of daily/weekly/annual objectives. I also value fairness throughout the theater – both internally and externally. The goal is to keep everybody feeling good, valued, and to give them a fair chance. Leading with fairness is something I've always tried to do. Not sure it qualifies as a mantra, but one thing I preach is that 'nice guys finish first.'"
In a normal Muny season, Reagan can be seen at his familiar perch to the right of the box seats at The Muny, chatting with dozens of people nightly throughout the course of the season. "I'm there every day and night," he says. "I run home in between the office day and showtime to have dinner with my family and change clothes. I started standing in 'my spot' in 1976. Since then, I've only missed one performance, for my brother's wedding in 1981."
Fifty years ago, Reagan says, The Muny had 16,000 subscribers. Now, its number is at 24,000, a 50 percent increase, which "represents the second-highest subscription base in the country," he says. "It is rare to find a theater that has six generations of season ticket holders in the same seats. That is the magic and tradition of The Muny and a testament to this community."
As Reagan prepares for the 2021 season, he maintains his infectious optimism. "So often people say, 'I've given the best years of my life to my work,'" he says. "I'm a lucky man, because my job has given the best years of my life to me.
"My career has been dedicated to an institution I have always been proud to be a part of, and I'm grateful for the chances and opportunities The Muny has afforded me. Now, at 68 years old, the last 52 years have gone by more quickly than I thought they would, and I turn the stewardship of The Muny over to the next generation with no regrets."
So, it's (hopefully) business as usual in 2021 before Reagan's official retirement in December. "Personally, I don't look at this as an end to my time as president of The Muny," he says, "but the beginning of my and The Muny's next chapter together. I look forward to walking into the show and sitting next to our patrons alongside my family to enjoy a night under the stars."
Municipal Theatre Association of St. Louis, #1 Theatre Drive, St. Louis, 314-361-1900, muny.org