Nestled on nearly 15 acres in Wright City, roughly 40 miles west of Ladue, sits Long Row Lavender – a family farm featuring a cozy café, a beautiful boutique and, of course, long rows of lavish lavender that make it a delightful daytrip destination.
"Honestly, [Long Row Lavender] came from a motivation for wanting our children to be outside and wanting them to learn how to grow something and keep something alive," says Long Row Lavender owner Tracy Smith, who is the mother of four. "Really we wanted them to be able to play outside and be with us as we worked."
Smith and her husband, Chad, purchased the Long Row Lavender property in 2007 and started planting vegetables on the plot in 2009. However, to their dismay, both deer and rabbits were eager to enjoy the fruits of their labors.
"We were finding all the woodland animals were coming out and eating everything," Smith says. "At the time, I was reading a Midwest Living magazine, and in one of their magazines, they were featuring lavender farms in the United States. I was reading about them, and they were beautiful – these beautiful destination places. Then I read that rabbits and deer won't eat them, and I thought, 'We should plant lavender!'"
Smith says that for approximately five years the family grew lavender – selling lavender bundles, lavender wreaths and lavender sachets at the local farmers market – before deciding to build a barn for a boutique, which opened on May 27, 2016.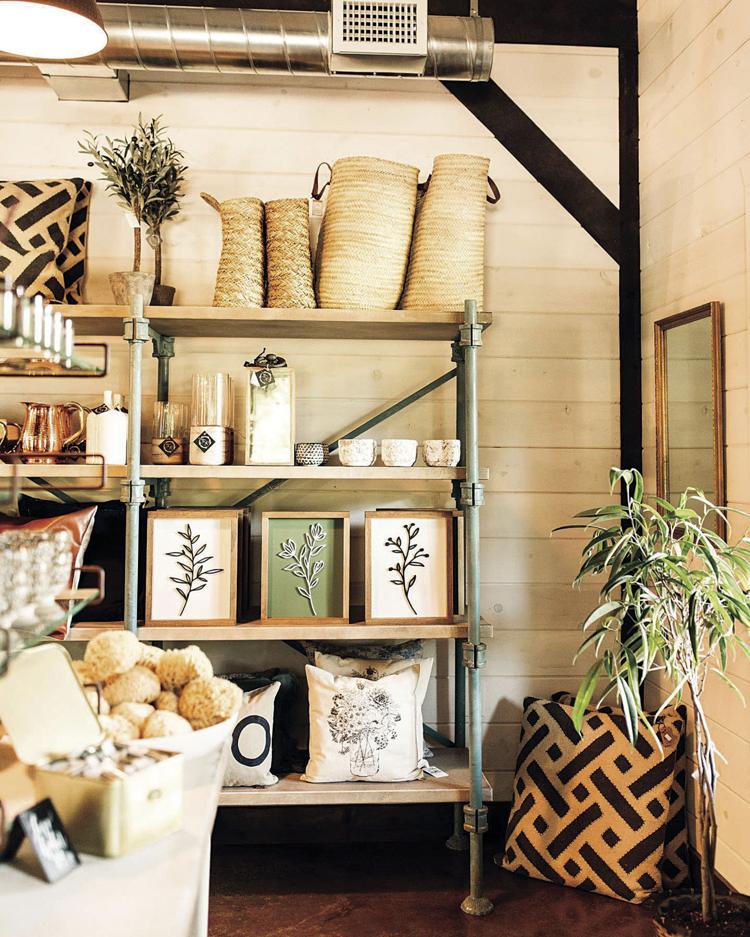 "In the boutique, you'll find high-end home décor, all the products that we make in-house, which are linen sprays, lip balm, bath truffles, body butter, sugar scrubs – those types of things," Smith says. "And then candles and soap and all the accessories that kind of go with a spalike feel for a bathroom."
The boutique also has a bounty of houseplants.
"We purchase houseplants from a local grower, and then we repot them in a really pretty container that's going to fit the style – minimalistic, modern – so they are not rootbound," Smith says. "It's a mixture of fiddle-leaf figs, jades, succulents – any kind of houseplant we can get our hands on that will be easy for the consumer to keep alive in their home."
The most recent renovation to the farm was an addition of a quaint and cozy café in 2019.
"People who would come from St. Louis were saying to us, 'Please make food,'" Smith says. "They would travel all this way and be like, 'Is there a place to eat?' and they didn't really want to leave the farm, so I told my husband, people are asking, and I knew they were right."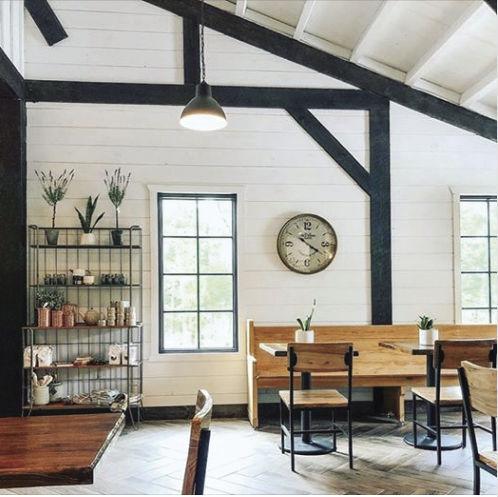 The café serves Kaldi's coffee, locally blended teas that, of course, include Long Row lavender and desserts – pies, cookies and cakes galore – baked homemade onsite. From 11 a.m. to 2 p.m., the café also serves lunch – soups, salads, sandwiches and more – that Smith keeps as seasonal as possible.
"As we began to learn about the plant, we felt like, 'Wow, this is such a versatile plant,'" Smith says. "You can use the whole thing. Not only can it be used for bath and body products and home products, it can be used as culinary. So we just felt like there's so much that you can do to create a value-added product for the consumer."
The boutique and café, though, are an added bonus to exploring the bountiful farm that has a field of not only lavender but also peonies, zinnias and sunflowers in their respective seasons.
"This wasn't a 'Let's have a lavender farm, and this is how we are going to do it'," Smith says. "We just had a dream of everyone working together when we were younger. … Having a business and having it grow at the pace that it has grown has been a real kindness to me because I've been able to still be involved in the day-to-day things that go on in a family. I'm just really grateful for how this has come about."
Long Row Lavender, 26549 S. Stracks Church Road, Wright City, 636-699-0690, longrowlavender.com