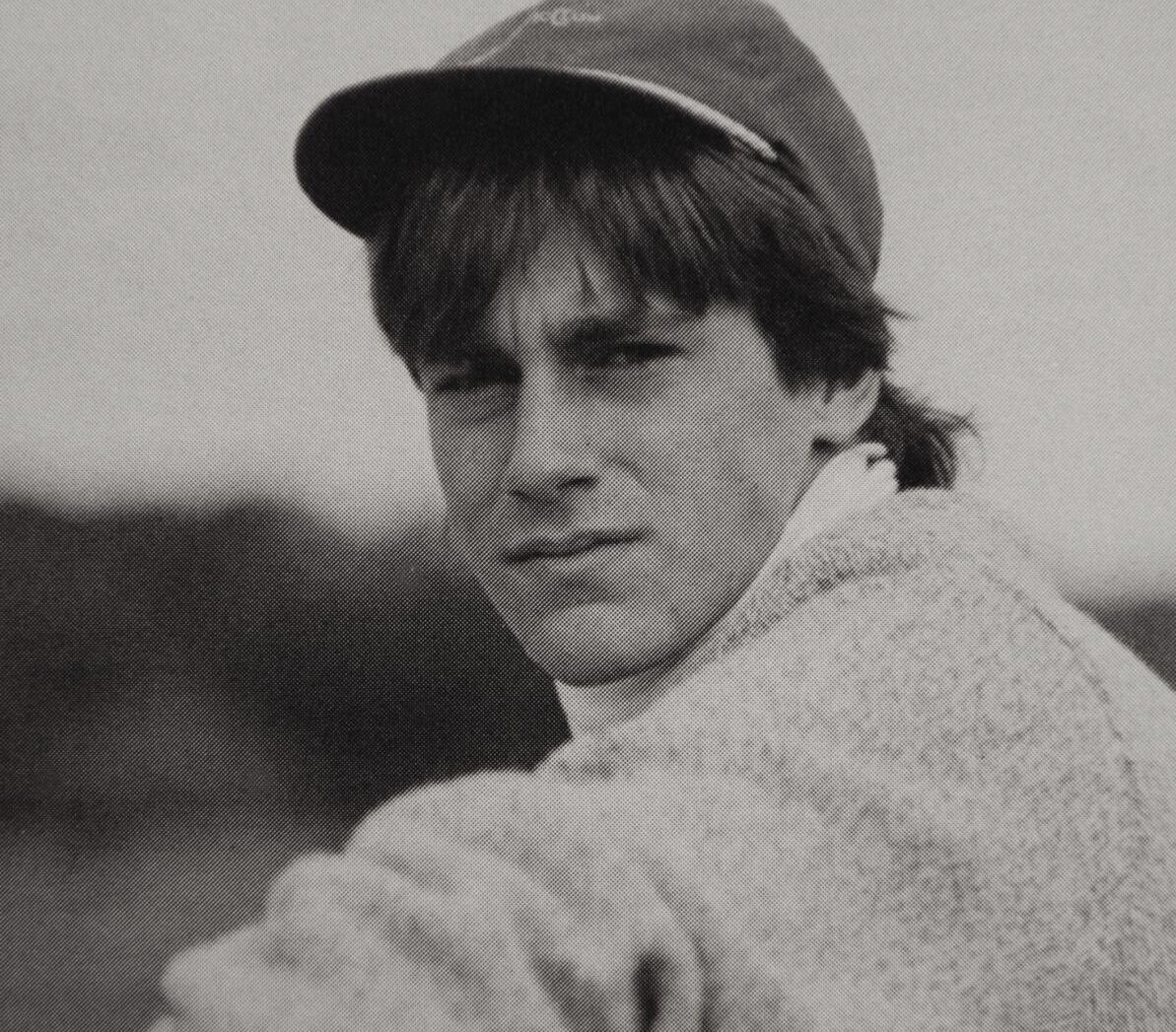 Jon Hamm is a 49-year-old, Emmy Award-winning actor. His stardom is perhaps most notably aligned with his lead role in the hit series Mad Men. Hamm's movie career took off with films such as The Town, Beirut and Million Dollar Arm. He just completed the remake of Top Gun and soon will star in the upcoming Fletch.
The red-carpet celebrity is perhaps equally famous for his humble nature and for being a man who has never forgotten his roots. While visiting his hometown of St. Louis, he can frequently be found hanging out with Joe Buck at O.B. Clarks or at a Blues game cheering on his team. The John Burroughs School graduate is also a fierce fan of the St. Louis Cardinals. Hall of Famer Ted Simmons was almost a surrogate father to Hamm growing up, as he was best friends with John Simmons, Ted's oldest son. Ladue News recently chatted with Hamm about his love for his hometown, St. Louis sports and more.
Let's talk about your high school football career at John Burroughs. You wore number 72 and played linebacker, and I understand you could have played in college if you would have put on some more weight.
"Yeah, I had a pretty good frame. I ran about 195 pounds on a 6-foot-1 frame in high school, which is pretty big for a 2A school. We didn't have the growth hormones that they put in milk and eggs that they do today. That size is about the average eighth grader nowadays. We were really good and had an amazing facility at Burroughs. For a 2A school, we played pretty hard and had good coaches. Jim Lemen was the coach and athletic director there. He was a great friend and still is. Just had a wonderful time in football and baseball. When you take the time and learn from a team sport, it really teaches you a lot. I took a lot away from it, and that's why I play sports today. I wish my body would love it as much as my head does."
Was the 2019 Blues Stanley Cup your best sports memory?
"Pretty much – because it doesn't have a parallel. I have so many disappointing memories of being in the old arena or the Kiel Center, [where we were] the favorites and [then] getting a bad bounce or a fluky goal. To have all of those things go our way one year was pretty spectacular. I made sure John Simmons got on a plane from Australia to be there for that moment. It all turned [out] great. I have been so happy to know a lot of guys in the franchise: players, coaches and broadcasters. I think everybody had a 'permagrin' for about two weeks."
Huey Lewis once said that all entertainers want to be athletes and all athletes want to be entertainers. Would you trade places with Yadier Molina for a year?
"At what point in his career? Because I don't think I want his knees and his back right now. Absolutely, he's a fan favorite for a reason. I would trade places with him for sure. I don't think he would though."
What sports movie should be made in the near future?
"I would love to see The Natural made again. Field of Dreams was beautiful movie. Of the current stories, I think there would be a great movie in the 2019 Blues run – from worst to first. I think, obviously, I would have to play Jordan Binnington because I am so young and limber."
You ran into the enemy of St. Louis at a Super Bowl party once – NFL commissioner, Roger Goodell. What did you say to him?
"I told him, 'Hey man, you took two franchises from my city. Can we just get one of them back?' I don't know – maybe I will just be a fan of the BattleHawks."
What would you want said about you in your hometown?
"He is a good St. Louisan. He is a proud St. Louisan. There's a lot to be said of pride of place, especially in a place like St. Louis. I remain optimistic that St. Louis' best days remain ahead of it. And I hope to be a part it."
Your parents sadly passed before getting the chance to see you on the silver screen. How often do you think about how great it would have been for your mom and dad to walk into a movie theatre and see their son on the big screen?
Every day – every day since I got my first job on television. What is success if you can't share it with people you love? The funny thing about family, especially if you lose family early on, you find surrogate people to take their place. Ted and May Anne Simmons were that for me. Bud and Suzie Wilson were another great St. Louis family. I wish my parents were here to share in my success, but I feel really fortunate to have gotten to where I am considering where I came from.