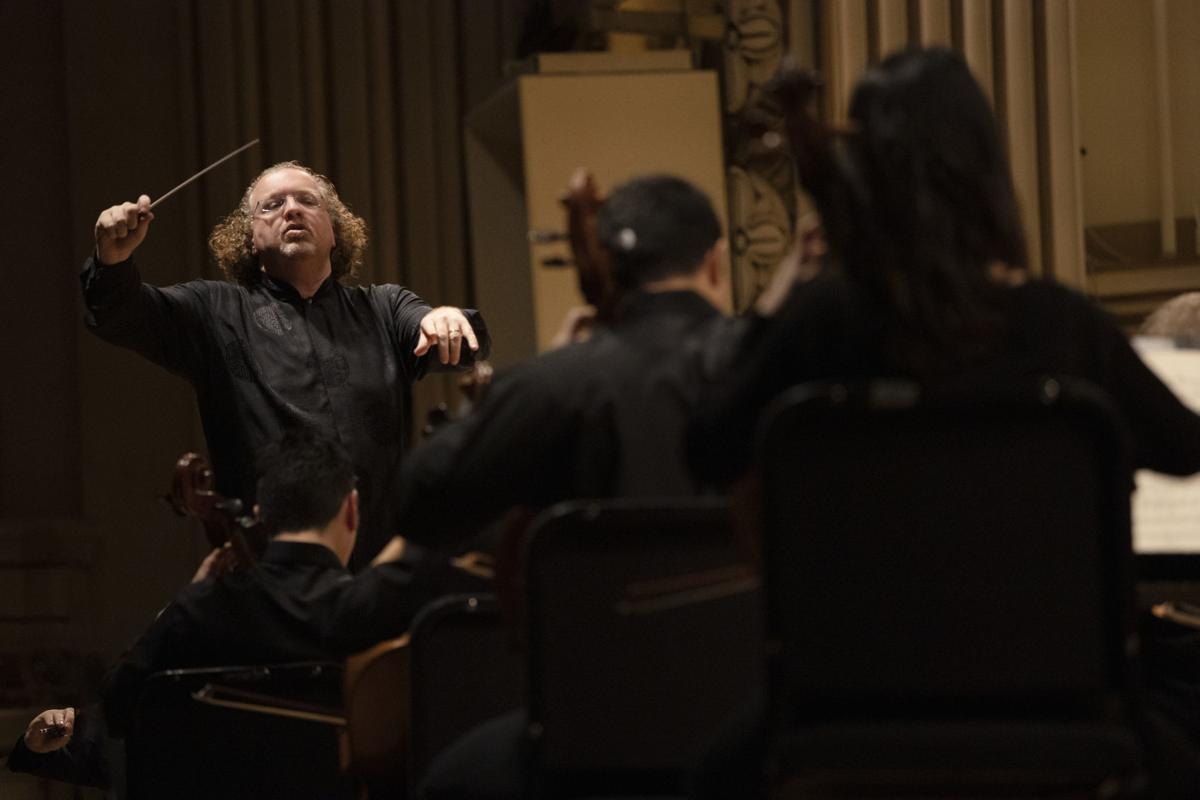 Although the pandemic has forced the cancellation or postponement of live performances, the St. Louis Symphony Orchestra and The Bach Society of Saint Louis have continued to deliver music to digital audiences.
Through a partnership with St. Louis Public Radio, listeners can enjoy rebroadcasts of concerts on 90.7 FM KWMU or online at stlpublicradio.org/listen.php. St. Louis Public Radio has been broadcasting Saturday night SLSO concerts live from Powell Hall for more than 10 years, according to a press release. Live broadcasts are expected to resume on Sept. 19, the opening night of the 2020/2021 season.
The SLSO education team has also created a list of at-home activities based on popular orchestral works, according to the release. SLSO recently launched Instrument Playground Online to provide video introductions to members of the orchestra and their instruments – a resource ideal for parents and educators.
The Bach Society recently released two types of their own virtual music experiences: concert videos and an education series featuring tips from Tina Sayers, the society's director of education and community engagement. Find these resources on The Bach Society's website or YouTube page.
Stay up-to-date on what's happening
Receive the latest in local entertainment news in your inbox weekly!