A "just-for-fun" pandemic project transformed into a full-time gig for Betty Bayer, an educator-turned-bookseller who, in October, opened her eponymous shop, Betty's Books. It's a concept that's both familiar and adventurous – and one that's already a hit in the Webster Groves community.
The family-friendly shop stocks a dazzling collection of children's books, graphic novels, comics, manga (Japanese or Japanese-inspired comics and graphic novels) and more, all in a colorful space inside the Desoto Building at the corner of Lockwood and Summit. There, kiddos can find the latest adventures featuring their favorite superheroes – from Black Panther to the latest Captain Marvel – as well as discover new protagonists within the pages of countless titles.
"I wanted the space to feel as visually special as our books, while also feeling welcoming and familiar like a traditional bookstore," Bayer describes. "With the eye-catching mural by Jayvn Solomon, the children's structure and the fun comic-themed wallpaper in the bathrooms, I am happy with how everything looks and feels."
The shop has its own superhero origin story, albeit a speedy one. In February, Bayer took an American Booksellers Association business course on starting a bookstore – "just for fun" – and found herself staying up late to conduct market research and build business projections. One month later, she decided to go for it.
An avid reader of comics and graphic novels, Bayer often had trouble finding the books she was looking for without ordering them online. If she was having trouble, she thought, kids must be too. Betty's Books to the rescue.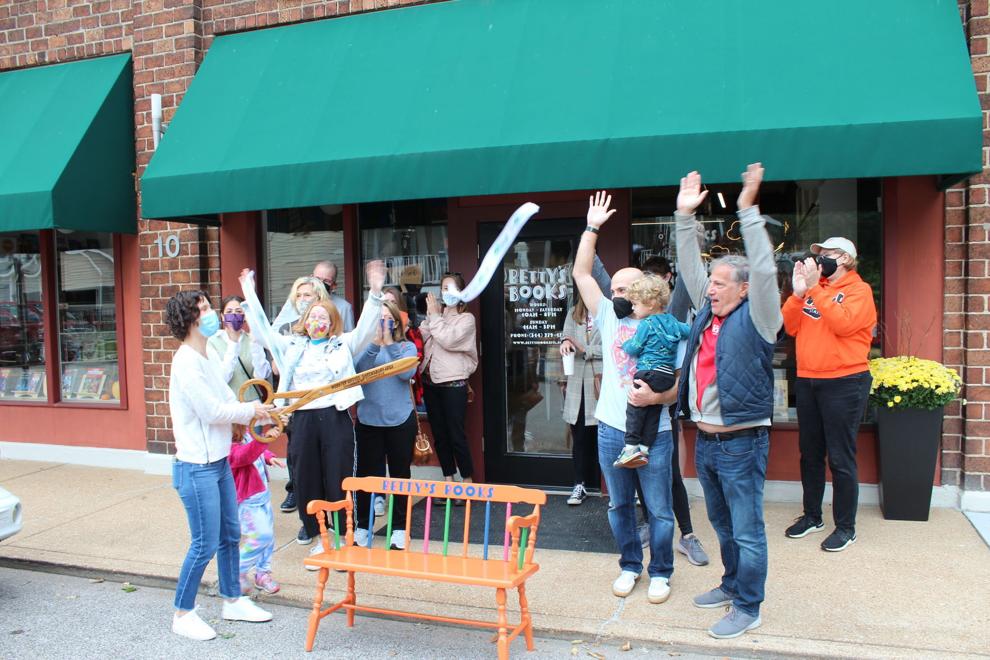 "The kids and families that come in have been so excited to see the titles they already love – Dog Man [American cartoonist Dav Pilkey's series], books by [acclaimed American cartoonist] Raina Telgemeier, etc. – but then see the hundreds of other titles in the comics format as well," Bayer explains. "Several families have thanked us for taking a risk and opening because they have never seen another store like this. Several customers have thanked us for featuring diverse authors too, which is something we are very passionate about."
Betty's Books is also host to local artists and creators, who regularly set up in the shop to sell their work on consignment. The space otherwise includes not only the Solomon mural but also a large painting by Webster Groves' Hixson Middle School art teacher Jenny Hannel and refurbished antique furniture by Sarah Clay – both, like Solomon, local artists.
After fewer than six months in business, it's clear that Betty's Books has become more than a bookstore – it's a gathering spot. In addition to artist spotlights, ordinary shopping trips and book fairs, the retailer offers story times with youngsters to sing songs, read books and play with toys – a great opportunity for caregivers to get out and socialize with others.
Each function, event and collaboration serves a higher purpose: building relationships in the community.
"Books are all about the exchange of stories and ideas," Bayer says. "There's something magical about being in a space that is dedicated simply to that."