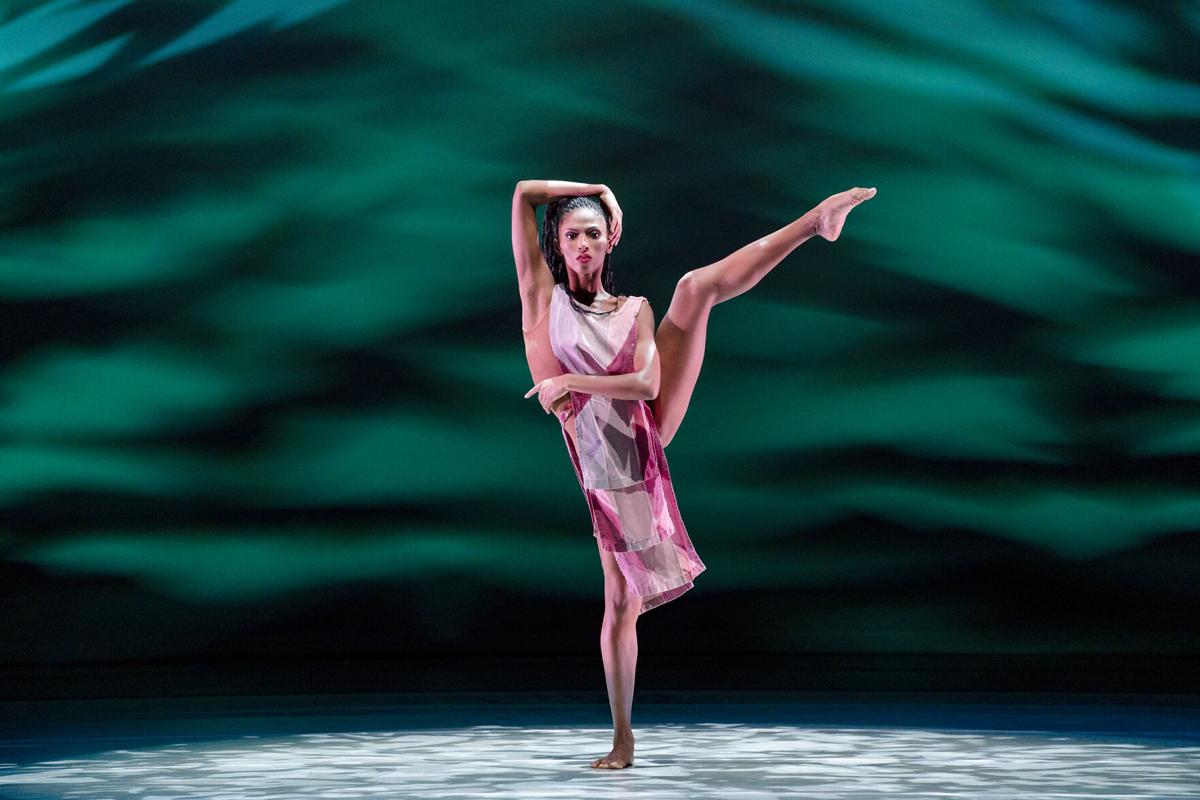 The Emerson SPRING TO DANCE Festival 2021 has been described as a "dance buffet," allowing avid fans of the art form, as well as those less familiar with its nuances, to experience a variety of live, in-person performances all in one place.
Created and presented by Dance St. Louis, this annual festival brings much to the table by uniting professional dancers and companies from across the country to showcase a myriad of dance styles and original choreography. This year's festival takes place from June 25 to 27 at The Big Top in St. Louis' Grand Center district and marks the first to be hosted at this venue – the Kranzberg Arts Foundation's majestic circus tent.
Dance St. Louis artistic director Michael Uthoff says this open-air environment will not only provide a safer experience for dancers and audience members but also provide a fresh perspective on an annual event. SPRING TO DANCE typically invites about 30 companies to perform but downsized to just 14 this year. Nevertheless, Uthoff expects a complete, hearty serving of dance from each act.
"Each company presents what they consider a full spectrum of what they are all about," he describes. "The joy is in the discovery of things that [local audiences] wouldn't otherwise see."
Five companies, including Miami City Ballet and San Francisco-based DawsonDanceSF, will be represented for the first time at the festival this year.
"What's also very exciting," Uthoff says, "is that many of the companies that we invited agreed – or not agreed, they requested – to do an original work that has never been done before in honor of coming back to live dancing, and we said 'yes.'"
Chris Hansen, executive director at the Kranzberg Arts Foundation, anticipates a busy season at The Big Top after a year of limited live performances. He says "spirits are high" and hopeful in the arts community, but leaders continue to move forward with caution.
"We've made it possible with new technology and new upgrades to the space for many different types of presenters to have an affordable place that they can bring their works and bring their audiences safely," Hansen states. "Not everybody is ready to re-acclimate into these environments, so we continue to focus on accessibility."
The festival aligns with Dance St. Louis' mission to bring "world-class dance that wouldn't otherwise be presented to the St. Louis region [and] make this dance accessible to a widely diverse audience." Fans of dance can discover new companies and sample new styles at SPRING TO DANCE, which may inspire them to seek out different companies' shows at other times of the year or in other areas of the country.
"For the newcomer to the dance scene, there's nothing better than this," Uthoff adds. "You might encounter something you never expected you were going to like."
To see the festival's program and purchase tickets, visit dancestlouis.org.
Dance St. Louis, 3310 Samuel Shepard Dr., St. Louis, 314-534-6622, dancestlouis.org