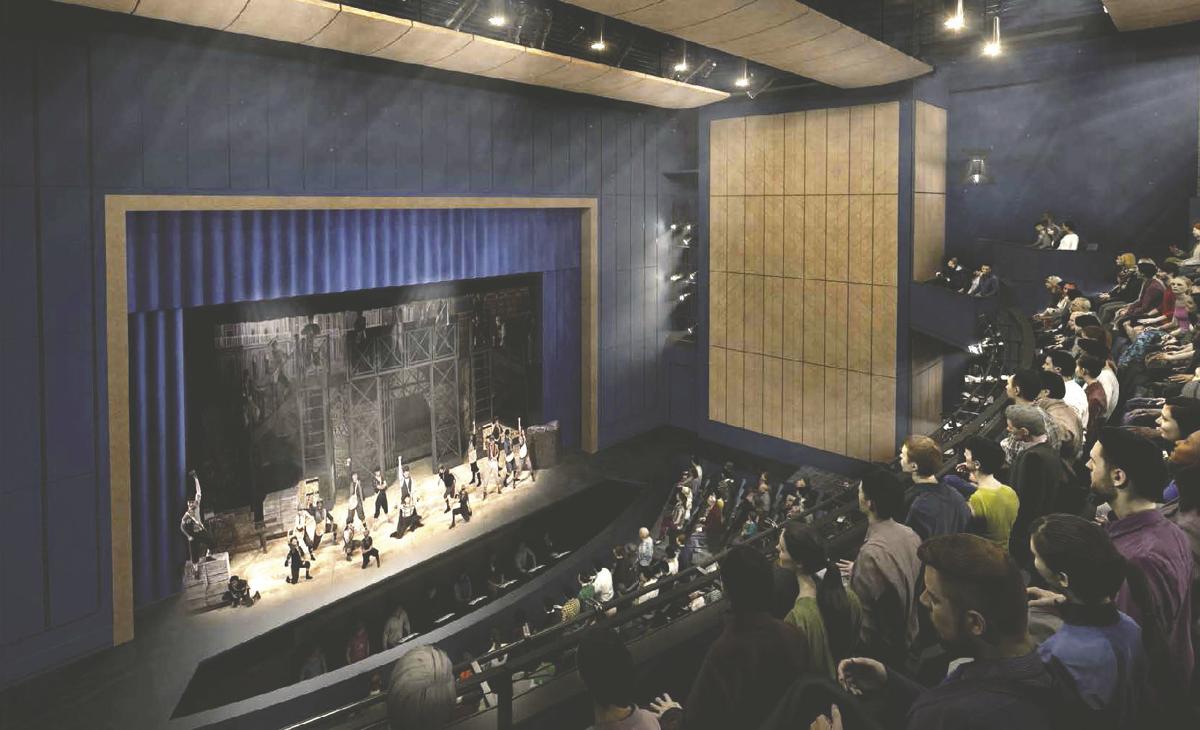 Once concerns over COVID-19 are behind us, residents here can greet a fine new multiuse venue: the Kirkwood Performing Arts Center.
"This certainly has been an interesting time to get prepared for a grand opening … ," Rick Duplissie, the center's general manager, comments.
"I'm not alone in saying that arts – sports and outdoor music fests, too – have certainly been impacted [by COVID-19], nor would I be alone in saying that when this abates, fine arts, pop entertainment and sports will be one of the most important ways to share uplifting, live and collective experiences again."
Kirkwood broke ground on the center on Nov. 8, 2018, according to a press release from the city, with an initial target completion date of June 2020. Then, of course, the pandemic hit.
Notwithstanding the unlikelihood of that June debut, Duplissie nonetheless remains cautiously optimistic about the center's progress, even with coronaviral complications.
"Construction continues to move forward despite challenges of the COVID-19 pandemic," he says. "Any impacts so far have been minimal, but we are monitoring and adhering to [federal Centers for Disease Control and Prevention], state, county and city health recommendations."
Duplissie, whom Kirkwood hired in January to oversee the center, enthusiastically continues about area residents' forward-looking response to its completion.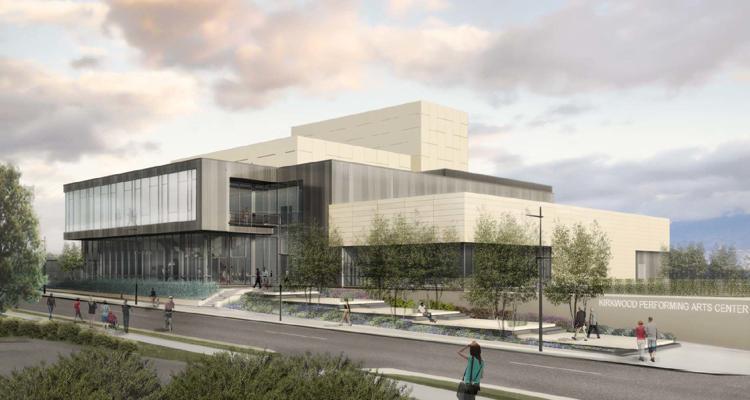 "I've been met with an overwhelmingly positive expectation that this arts center will be a future crown jewel of the city," he says. "We've had preliminary discussions with a variety of arts organizations with expectations of having a full slate of public performances and private events – after it opens."
In that light, according to the city's press release, both the Kirkwood Theatre Guild and Chesterfield's STAGES St. Louis contributed financially to the center's development, and Jack Lane, the executive producer of the latter, expresses considerable enthusiasm for the forthcoming venue.
"Every aspect of the Kirkwood Performing Arts Center is state-of-the-art," Lane says. "Kirkwood is truly building our own version of Lincoln Center [for the Performing Arts in New York City], and that is something to be proud of.
"For the STAGES organization, the feature that sparks the most enthusiasm is the Ross Family Theatre, the 525-seat main stage that's truly the crown jewel of the facility. Not only will we be able to host even more audience members, but we'll have the opportunity to expand our technical capabilities and bring true Broadway-quality theater to the community. We're also thrilled that the space will feature a studio theater, providing a blank canvas where productions of all sizes and scopes can be produced."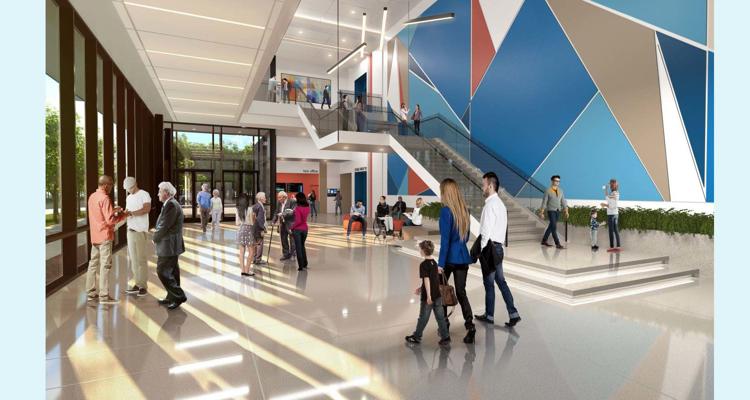 Once construction concludes and the metro area returns to a more normal state of being, the Performing arts center, as ITS g.m. enthusiastically relates, will feature a "multitude of amenities," among them:
• A 525-seat main stage theater with an intimate mezzanine and ground floor, both in accordance with the federal Americans with Disabilities Act of 1990.
• Both indoor and outdoor event spaces, including a 3,000-square-foot studio theater able to accommodate numerous seating and staging arrangements, including dance, which can double as an art gallery; a 2,000-square-foot space with floor-to-ceiling windows; and a lawn.
• A cast greenroom, two union-style dressing rooms with showers and a hair and wig room.
• A dock-height loading area connecting directly to the backstage, designed to ease load-ins and servicing for touring shows.
• An immediately accessible box office.
• Tandem lobbies that vary in feel and focus, with a "feature wall" joining them stylistically and serving as an interior marquee.
• Dual concession stops connecting to each lobby, offering "high-end" refreshments different from standard fare and including a warming kitchen to accommodate events.
• A top-floor, west-facing viewing deck.
• Strategically situated restrooms with family-style options, to shorten intermission wait times.
Performing Arts Center, 210 E. Monroe Ave., Kirkwood,
kirkwoodmo.org/recreation/arts-and-music/performing-arts-center
Stay up-to-date on what's happening
Receive the latest in local entertainment news in your inbox weekly!