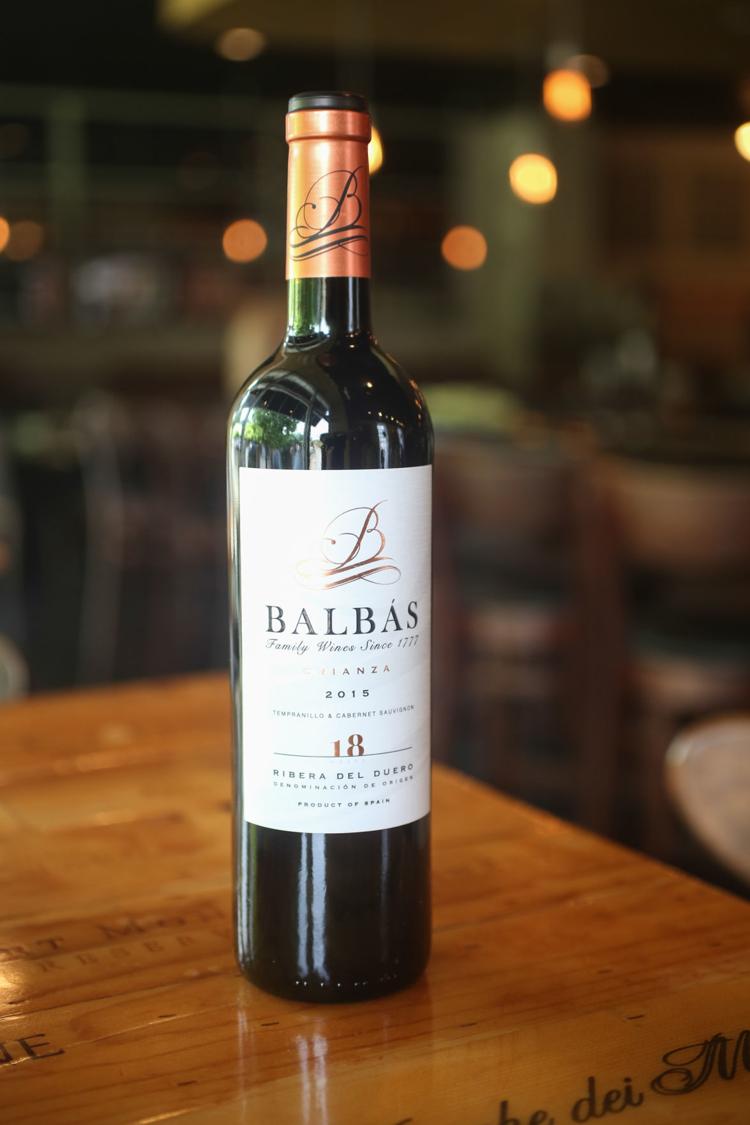 2015 Balbás, Crianza – Ribera del Duero, Spain
Grape: 90% Tempranillo, 10% Cabernet Sauvignon
Owner: Juan José Balbás
Aged: 18 months in French oak, 12 months in bottle
Approximate Retail Price: $26
TASTING NOTES:
Color: Dark garnet red
Aroma: Dark red fruits, vanilla wraps around pepper and leather
Taste: Dark cherries, plums, currants, spice notes and lush, juicy mouthfeel with balanced tannins and a lingering finish
The Ribera del Duero DO (Denominación de Origen) in northern Spain boasts a history rich in making wines, with Benedictine monks from Burgundy establishing vineyards there in the 12th century. Located along a plateau and the DO's namesake river, Bodegas Balbás dates back to 1777 and remains family-owned into its sixth generation. Balbás, in fact, numbered among the original nine wineries to help establish the DO in 1982.
Like our own, this region has an extreme climate of scorching summers and cold winters. The main grape of the region is tempranillo, known as tinto fino; however, the DO allows the blending of cabernet sauvignon, merlot and malbec. Traditional tempranillo wines and the blended wines have achieved world recognition for the DO as a top-producing wine region.
Balbás owns around 200 acres around the village of La Horra, with vineyards planted between 2,000 and 3,000 feet above sea level with lime and chalk soils to give a high mineral content and acidity to the wines. Tempranillo loves both American and French oak, and it remains critical to match the wine with the best oak suited to that wine. Balbás pays careful attention to barrel selection and toasting alike to give its wine the best complexities.
Balbás makes wines under four different labels: Balbás, Ardal, Ritus and Alitus – depending on the terroir and the style of wine (traditional versus modern). The winery takes its best vineyards and separate small plots (pagos) to showcase the best grapes for that terroir. Balbás crianza ages in oak six months more than legally required for crianza. Also, the 45-year-old vines display good intensity of fruit.
Food Pairings: Tempranillos vary in oak from heavy to none, so the more the oak, the earthier the tones in the food required. Think braised beef, duck, game birds, grilled lamb, and mushrooms. 
Certified Sommelier Stanley Browne owns Robust Wine Bar in Webster Groves, as well as Snax Gastrobar in St. Louis' Lindenwood Park neighborhood.