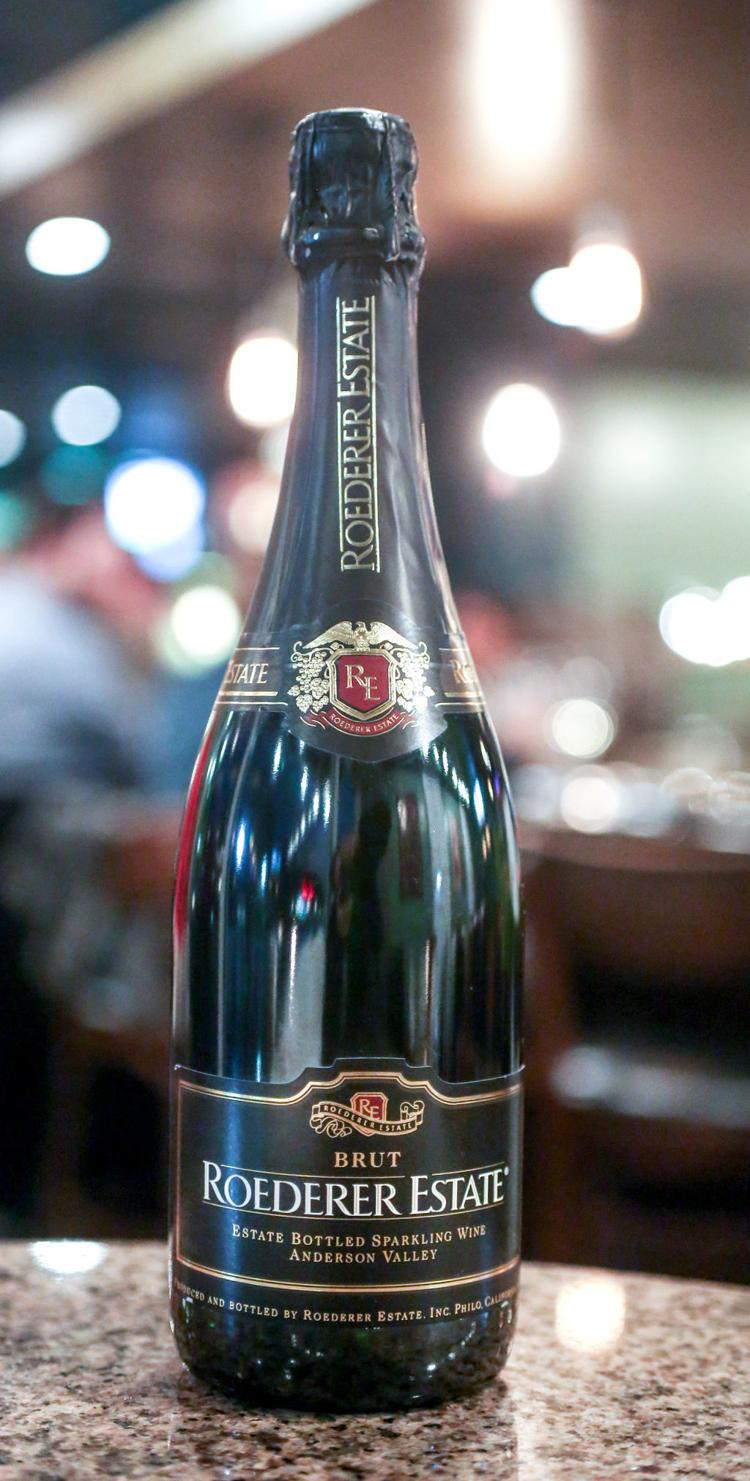 NV ROEDERER ESTATE BRUT SPECIAL CUVÉE – ANDERSON VALLEY, CALIFORNIA
Grape: 60% Chardonnay, 40% Pinot Noir
Owner: Champagne Louis Roederer
Winemaker: Arnaud Weyrich
Approximate Retail Price: $28
Website: roedererestate.com
TASTING NOTES:
Color: Light straw color with fine bubbles
Aroma: At once bright with lemon and pear mixed with a light bready weight from the lees
Taste: Rich yellow apple and pineapple, subtle almond and cream, dazzling acidity and a long, energizing finish
Situated in Mendocino, California, about two hours north of San Francisco, the modest, 15-mile-long Anderson Valley provides the home for Roederer Estate. The American house for France's Champagne Louis Roederer, maker of the famed Cristal, Roederer Estate makes only the finest Champagne-driven sparkling wines.
The Anderson Valley, a cooler region, enjoys warm days and cool nights, which can extend time on the vine, providing the opportunity for each varietal to reach its full potential. In fact, classified as a "Region 1," the valley numbers among the coolest regions where grapes can grow with any commercial success.
Known mostly for its pinot noir, the Anderson Valley also grows chardonnay, small amounts of merlot, a myriad of Alsatian varietals (including riesling and gewürztraminer) and, of course, sparkling wines.
Founded in 1981, with its first release in 1988, Roederer Estate prides itself on two major winemaking factors: using only fruit grown in its own meticulously managed vineyards and blending oak-aged wine from previous vintages. This method, a 200-year-old tradition from Champagne Louis Roederer, yields a delicately blended cross-vintage cuvée. In addition, only the first-press juice goes into the cuvée, leaving out the première and deuxième (that is, the subsequent pressings of the skins).
In addition to the brut, Roederer Estate produces a brut rosé and L'Ermitage, its tête de cuvée (French for "head blend," the unofficial reference for the top sparkling wine blend at a given Champagne house). Tête de cuvée wines appear only in certain exceptional years and are given a vintage on their labels. The first L'Ermitage, produced in 1989, was released in 1993, with 2011 being the most recent release. Roederer Estate also produces a L'Ermitage brut rosé, with 2009 being its current vintage.
Having received such well-earned magazine accolades as 93 points from Wine Spectator and 92 points from Wine Enthusiast, among other laurels, the Roederer Estate Brut Special Cuvée drinks amazingly and makes a great buy for its level of quality.
Food Pairings: Roederer Estate Brut Special Cuvée pairs wonderfully with lobster, crab legs, scallops and oysters, as well as spicy dishes and creamy desserts. 
Certified Sommelier Stanley Browne owns Robust Wine Bar in Webster Groves.