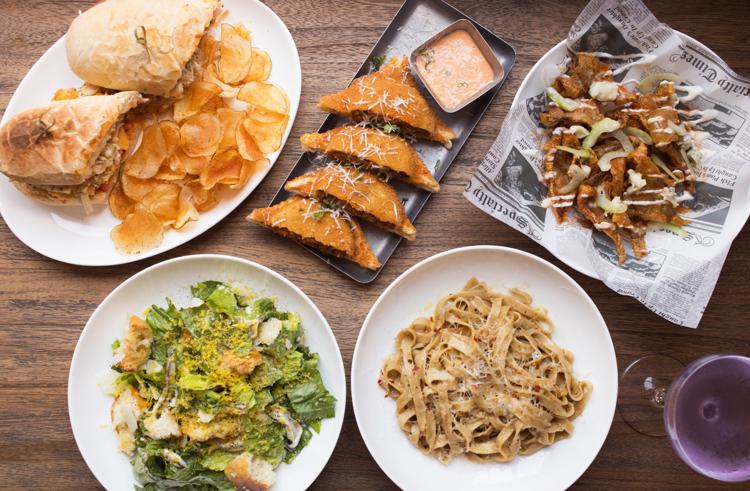 The Last Kitchen at The Last Hotel – a full-service restaurant offering breakfast, lunch, dinner and, on weekends, brunch – debuted in June in downtown St. Louis under chef Evy Swoboda.
The names of both the restaurant and its parent venue refer to the building's past use as the iconic International Shoe Co. building – a "last" being the wood mold old-school cobblers used to make shoes.
Swoboda previously worked as the chef de cuisine of Clayton's Pastaria for five years and partnered with The Last Hotel's developer and co-owner, Tim Dixon, after serving as his local culinary ambassador.
"We're striving to make this a total St. Louis experience for locals and also travelers, so they can come to one place and really feel what the community is like," Swoboda says. "We want this experience to be more of a restaurant with a rooftop and rooms than a hotel with a restaurant."
Minneapolis-based ESG Architecture & Design developed the establishment's look to coincide with the historical building's neoclassical and art deco-style details, resulting in what Dixon describes as "a contemporary space with approachability and function" to go with the "casual high-touch" food and beverages.
To develop The Last Kitchen's menu, Swoboda drew inspiration from a tour of five cities along the Mississippi River.
"We spent a lot of time researching what a total St. Louis experience would be since we're a giant melting pot in the Midwest that's an intersection of so many different influences," says Swoboda, who staged in kitchens from Minneapolis to New Orleans. "I'm telling the story of the Mississippi River, taking nods from the North and South and putting a St. Louis twist to them."
The from-scratch kitchen features a seasonally influenced menu and an in-house butcher to make use of all of its thoughtfully sourced ingredients. For her hand-rolled pastas, for instance, Swoboda uses heritage wheat milled by Benton, Illinois' Double Star Farms. Her garlic noodles, meanwhile, consist of tagliatelle with olive oil, fermented black garlic, chili flakes and Parmesan.
As another highlight from the main menu, boudin toasted ravioli incorporates wild boar and rice sausage, served with comeback sauce (a spicy Southern favorite similar to rémoulade).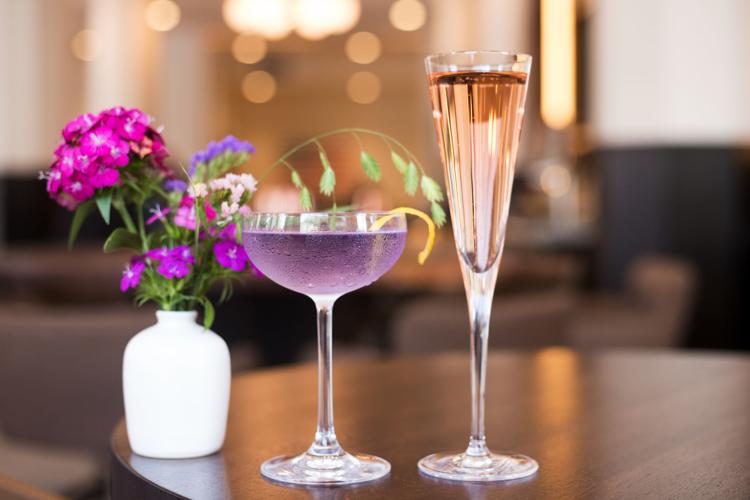 The bar menu's best-selling item so far has been its Chicken Cracklin Nachos, with Gorgonzola, celery, crème fraîche and The Last Pantry BuffaLOU hot sauce, a product from another venture in the hotel.
Otherwise, breakfast offerings at The Last Kitchen include bacon cut to the individual guest's desired thickness and such signature dishes as ricotta pancakes with candied walnuts, honey butter, maple syrup infused with bourbon from St. Louis' own StilL 630 and the guest's choice of blueberries or dark chocolate chips.
From the beverage list, finally, tipplers can choose from draft and bottled beer, wine by the glass or bottle, and pre-Prohibition-inspired cocktails like the Ladies' Companion, with exclusive StilL 630 Two-Step Gin, hot sauce, tomato juice, lemon and Worcestershire sauce, garnished with a salt-and-pepper rim and celery.
In short, before viewing A Man of No Importance from R-S Theatrics, area residents should consider first visiting the last – The Last Kitchen, that is. (Seems like a shoo-in!) 
The Last Kitchen at The Last Hotel, 1501 Washington Ave., St. Louis, thelasthotelstl.com