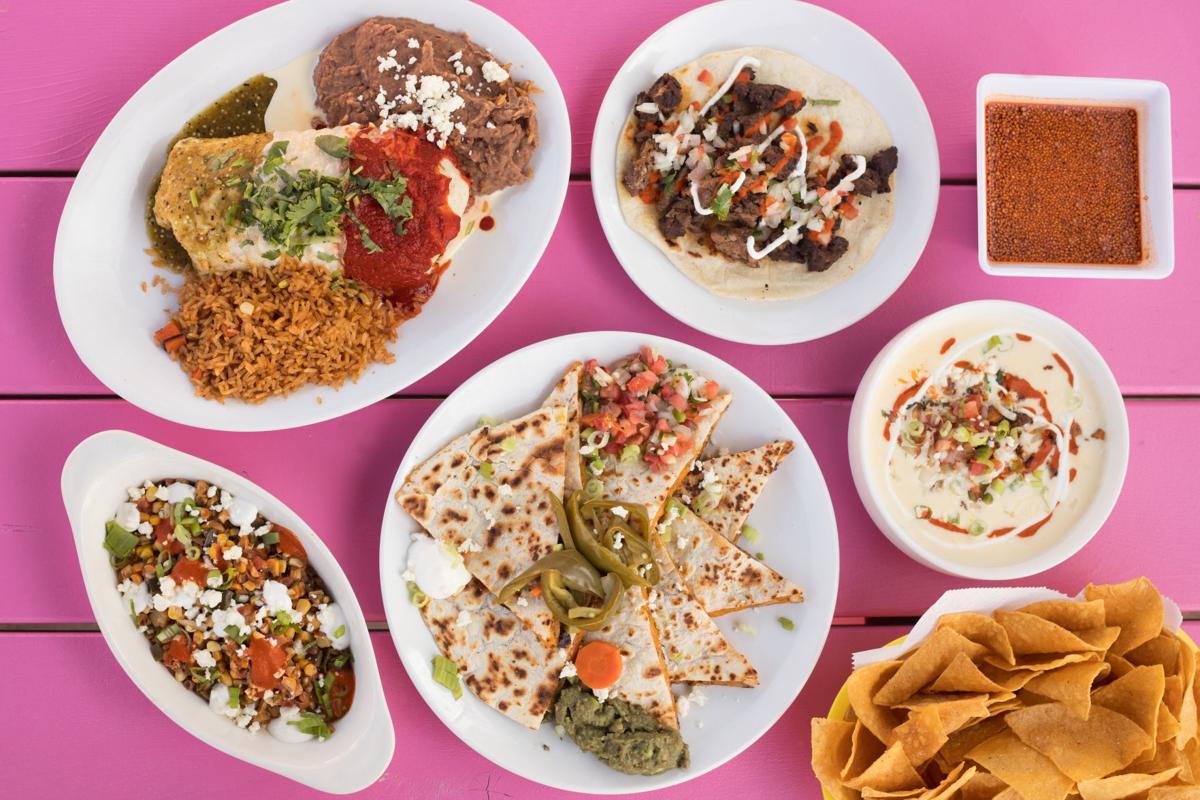 Taco Circus, in St. Louis' Southwest Garden neighborhood, continues to specialize in Austin-style Tex-Mex, but lately has transformed from fast casual to full service, with expanded comfort food and a brand-new bar program.
"The original Taco Circus was a counter-service taqueria strictly highlighting perfectly executed proteins," owner Christian Ethridge says of the eatery's earlier incarnation in St. Louis' Bevo neighborhood. "The new one [is] that but much more of a sit-down experience, with Tex-Mex combo plates.
"We'll still be focusing on executing those proteins perfectly and can also take care of vegetarians a lot more. We're also making our own corn and flour tortillas, which is a huge deal because freshly made, pillowy flour tortillas are unsurpassed."
Ethridge partners with Sean Baltzell and Casey Colgan on the venture. The restaurant fills roughly 2,500 square feet previously occupied by Three Flags Tavern and features kitschy collectibles belonging to ex-Texan Ethridge. In the kitchen, he works with a team including kitchen manager Cesar Correa, formerly of Nixta in St. Louis' Botanical Heights neighborhood, to realize an elaborate menu.
"We have more Mexican Americans along with myself from different areas, so now we are bringing regionalism into the fold, which is very much at the core of Tex-Mex – taking the best aspects of regional Mexican cuisine and folding it into comfort food," Ethridge says.
Highlights from the menu include the Mexican Flag Burrito, with a 12-inch tortilla stuffed with the diner's choice of chicken, pork steak, veggies or skirt steak. The burrito comes smothered in queso blanco, salsa verde and salsa ranchero, and served with rice and beans.
Another large-plate highlight, the Chilaquiles aka Chilly Killy, involves a large bed of tortilla chips ladled with chicken, salsa verde, sour cream, guacamole, refried beans, fried potatoes, cilantro, onion, Monterrey Jack – and four eggs.
Kingshighway Tacos (extralarge tacos served à la carte on flour or, if requested, corn tortillas) include options like the signature Willie Nelson, with marinated, chargrilled skirt steak, pico de gallo and sour cream.
To drink, guests can choose from options including house-made horchata; draft, canned and bottled beer; and cocktails like the Purple Margarita, with overproof tequila, Plantation O.F.T.D. Rum, lemon, sugar and cassis. That last, in particular, should help guests steady themselves before enjoying the angelic (if sometimes anguished) delights of It's a Wonderful Life from Metro Theater Company.
"We're looking forward to introducing Taco Circus to a wider audience now that we're centralized and really become the go-to place for highly executed Tex-Mex comfort food in the city," Ethridge says. "It's a really great venue for people to build memories with their friends and family." 
Taco Circus, 4940 Southwest Ave., St. Louis, 314-899-0061, tacocircus.com
Be the first to know
Get local news delivered to your inbox!