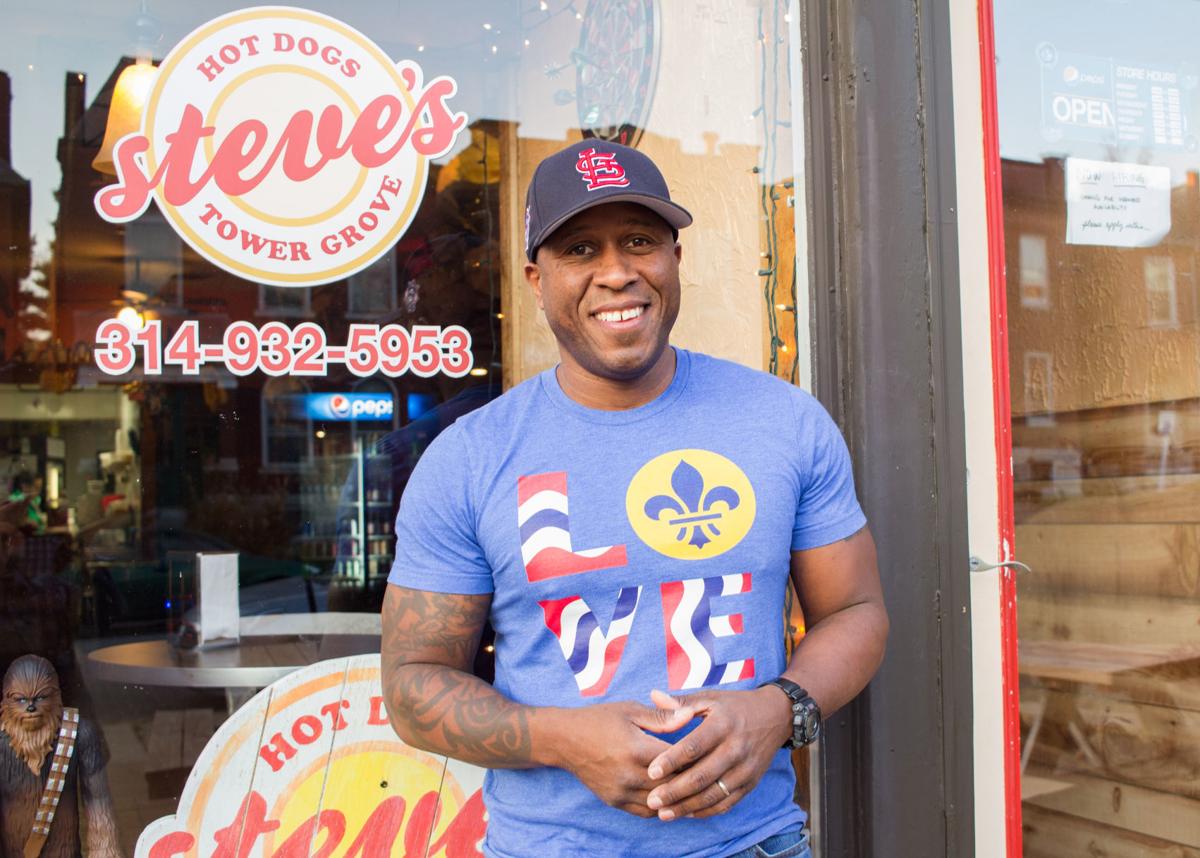 A beloved neighborhood business recently bounced back from closure with help from an angel investor and continues to serve the community during uncertain times with curbside pick-up and delivery.
Steve's Hot Dogs & Burgers currently offers its menu of gourmet hot dogs, hamburgers, mac 'n' cheese bowls and chili bowls via phone-in and online orders. The restaurant's original location debuted on The Hill in 2011 then opened its current Tower Grove East location in 2014.
The south city restaurant closed on Feb. 1 due to a lack of sustainable funds; however, the massive outpouring of support during its final days of operation was so strong that investor Danni Eickenhorst and her husband decided to help Steve Ewing reopen. The casual neighborhood eatery went back into business on Feb. 26.
From the menu, patrons can choose from classic Steve's options such as the Gorilla Mac & Cheese dog with a smoked Nathan's dog, creamy mac 'n' cheese, bacon and French's fried onions. Another popular pick is the Bacon Bacon Jamaican dog with two slices of crisp bacon, pepper jack, jerk seasoning, bell peppers and sweet chipotle sauce.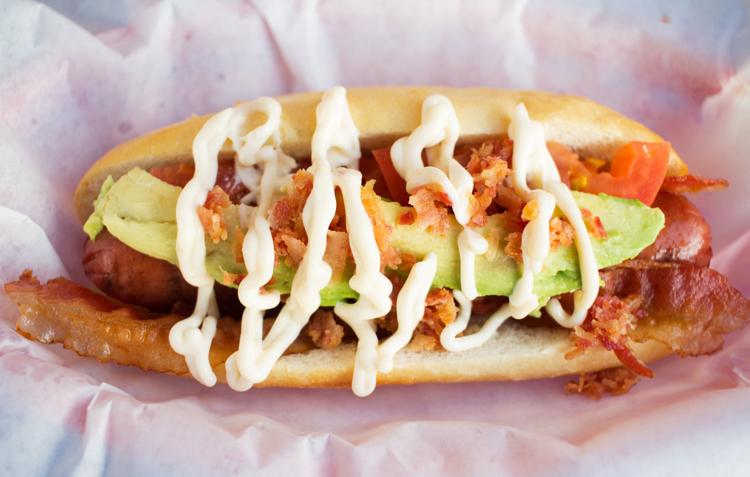 Similar to the sausages, Steve's quarter-pound Angus and brisket burger patties are hickory smoked at a low temperature before getting smashed and grilled over an open fire. All burgers are available as singles or doubles. Try highlights such as Ewing's favorite: the Axel Foley with lettuce, tomato, onions, a pickle spear, ketchup and mustard.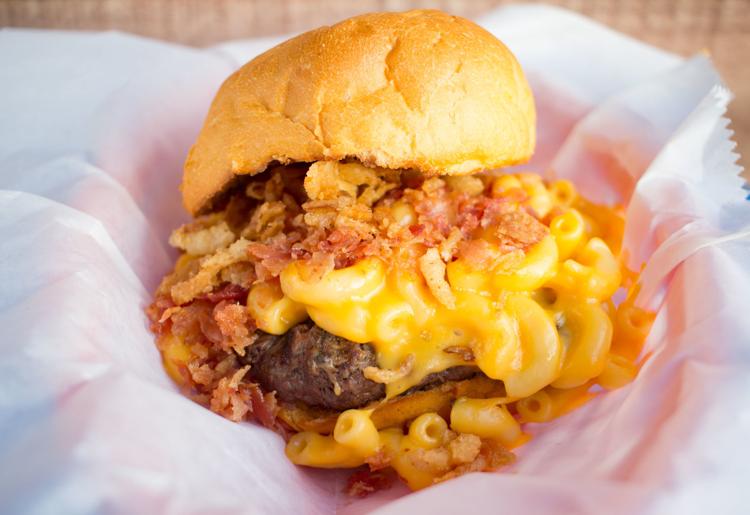 The Mr. Robinson burger riffs on the shop's best-selling Gorilla Mac & Cheese dog with toppings of mac 'n' cheese, bacon, fried onion and barbecue sauce. The Prince Akeem burger is a vegetarian option with a veggie patty, grilled squash, grilled onion, sweet relish, Sriracha or brown mustard.
Mac 'n' cheese bowls are available in combinations such as the Mind Trick bowl with creamy mac 'n' cheese, house-roasted habanero sauce, chipotle onion and jalapeno slices. Chili bowls come in options like the Macho Chili bowl with sliced tomato, cheddar sauce, sour cream, crushed Doritos and jalapenos.
Family packs include options such as a small family dinner for four with two specialty dogs, two plain dogs, four bags of chips, four drinks and a large bowl of mac 'n' cheese or chili. Patrons also have the option of donating a family pack for a family in need via the online ordering form. Catering is also available, including sack lunches.
Steve's Hot Dogs & Burgers is currently open Tuesday through Friday from 4 to 8 p.m., Saturday from 11 a.m. to 8 p.m. and Sunday from 11 a.m. to 4 p.m.
Steve's Hot Dogs, 3457 Magnolia Ave., Tower Grove East, St. Louis, 314.932.5953, steveshotdogsstl.com
Be the first to know
Get local news delivered to your inbox!