FOOD | BRUNCH
Shack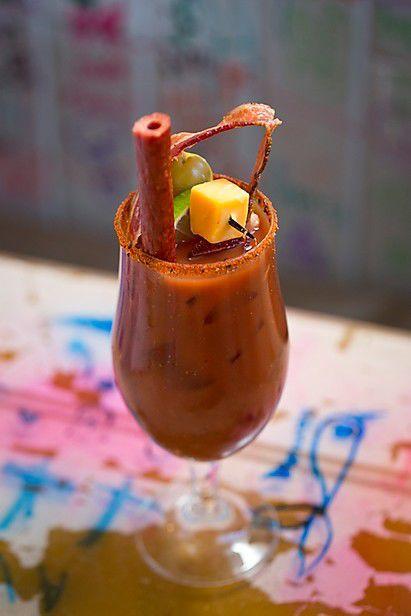 Award-winning bloody marys. Pancakes. House-smoked salmon and something called a "Starchy & Cluck." All of these options aren't just expected when dining at Shack – they're anticipated.
As one of the hottest breakfast and brunch chains in the metro area, Shack locations feature a no-frills exterior and welcoming interior, plus a craveworthy menu of standards – think omelets, buttermilk pancakes and avocado toast – as well as more imaginative takes on morning meals for especially adventurous diners. And every item has a quirky name, to boot.
Shack represents hospitality at its finest, a place where all are welcome – families, young couples, retired folks and more – and where gluten-averse guests can treat themselves to a brunch that's just as indulgent as the regular menu.
Shack, multiple locations, eatatshack.com
Runner-Up: Cafe Osage
Runner-Up: Half & Half
---
FOOD | CATERER
Butler's Pantry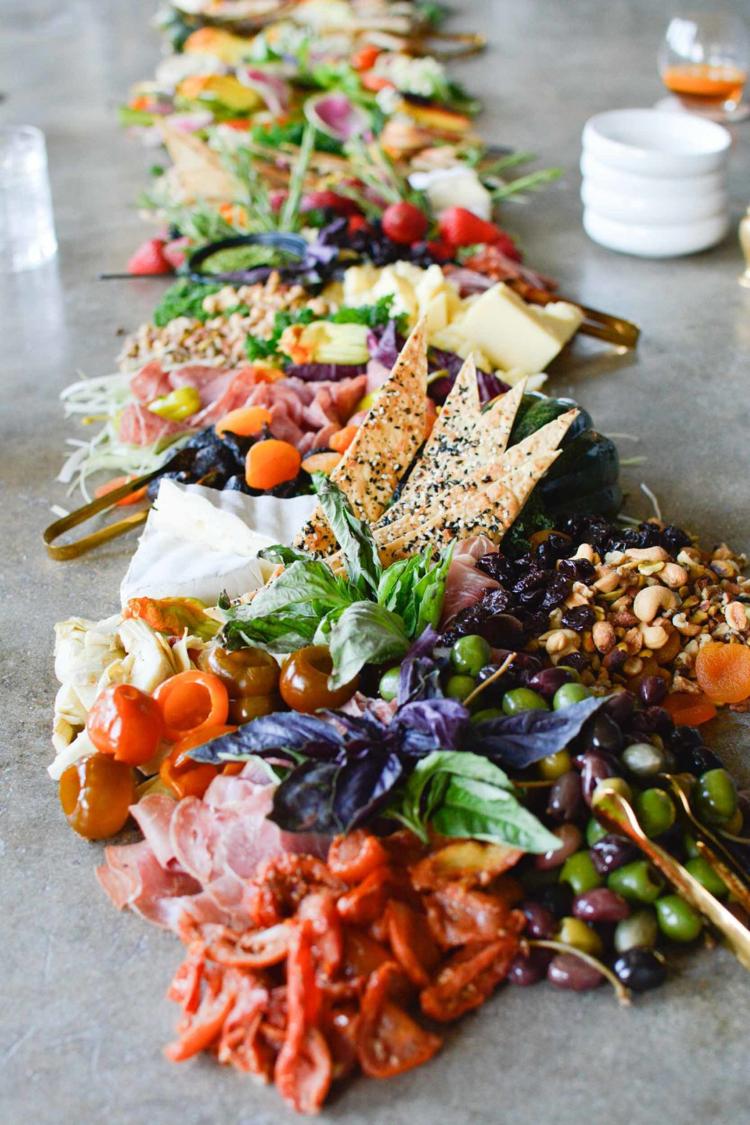 Who else but Butler's Pantry? The caterer has served the metro area for more than five decades, making it one of the preeminent options for everything from weddings and nonprofit functions to corporate events and social entertainment.
It's a given that food from Butler's Pantry is delicious. But what makes this caterer so special is just how much pride its team takes in its offerings. And they offer a lot. Customers can choose among packages for wedding receptions, business functions and more, each featuring anything from hors d'oeuvres and buffet stations to exceptional main courses and signature desserts.
Almost as important as the menu itself is locating the perfect place to host your event. Butler's Pantry keeps planners organized with its handy venue tool, which allows the user to select potential locations based on guest count, part of the metro area and type of location (indoor or outdoor).
Butler's Pantry, 1414 Park Ave., St. Louis, 314-664-7680, butlerspantry.com
Runner-Up: 23 City Blocks Catering
Runner-Up: The Art of Entertaining
---
FOOD | COCKTAILS
Sasha's Wine Bar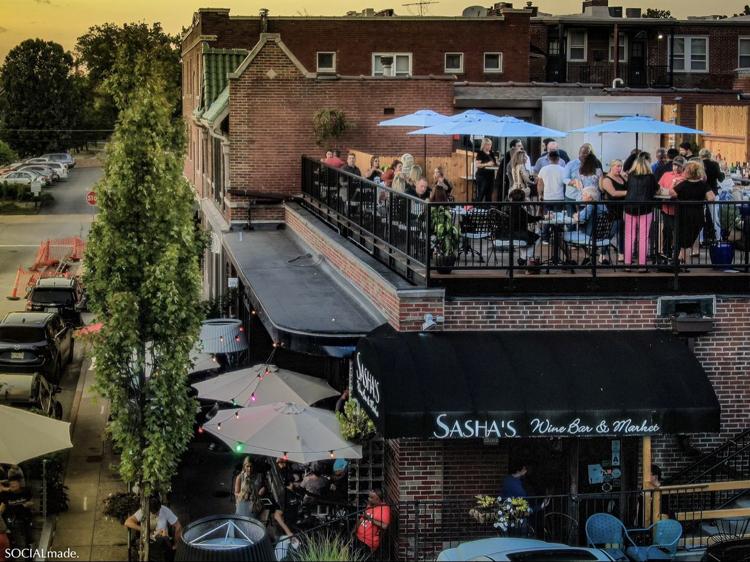 This cozy tandem bistro's primo cellar certainly justifies the wine in its name, but at Sasha's Wine Bar, the cocktail menu is just as dazzling as the pinot.
The house-made drink selection rotates regularly, with offerings ranging from the Tiki-inspired to the classic mainstay. Whatever guests decide to order can be easily paired with something from the kitchen, including fresh charcuterie, cheese plates and a full menu of pizzas, salads, sandwiches, crêpes and desserts.
There's also the scenic patio. On cool spring, summer and fall nights, there's hardly a better place to be than at Sasha's Wine Bar, sitting among friends and family with a drink in hand.
Sasha's Wine Bar, multiple locations, sashaswinebar.com
Runner-Up: Cooper's Hawk Winery & Restaurants
Runner-Up: Truffles
---
FOOD | COFFEEHOUSE
Kaldi's Coffee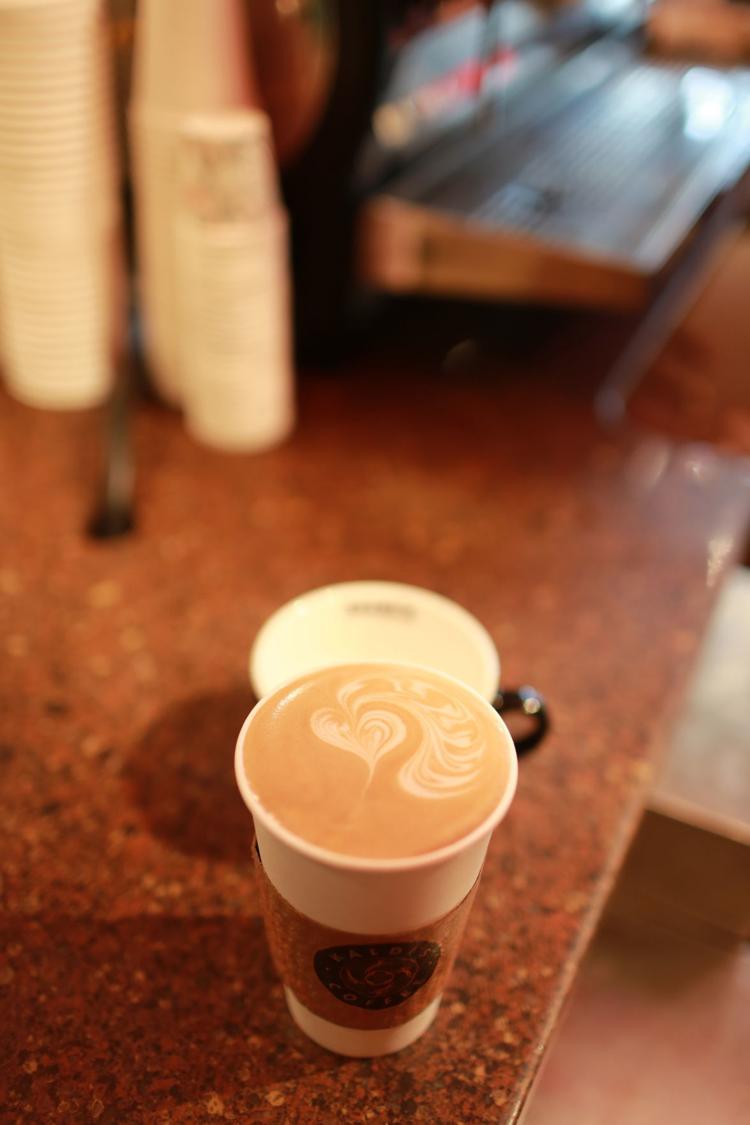 Named after the mythic goatherd who discovered coffee beans in Ethiopia, Kaldi's Coffee is accessible for all yet driven by expertise, making it a metro area mainstay for a reason.
Multiple locations across the area prove the roaster to be a must-visit no matter where you live or where you're visiting. True coffeeheads savor every sip of single-origin cups, while casual drinkers treat themselves to classic and seasonal espresso drinks, cold brews and hand-brewed teas.
Post up at one of the local cafés to work, study, read or simply chat – no matter how you enjoy your cup, Kaldi's makes the ideal landing spot.
Kaldi's Coffee, multiple locations, kaldiscoffee.com
Runner-Up: Deer Creek Coffee
Runner-Up: Park Avenue Coffee
---
FOOD | CRAFT BREWER
Urban Chestnut Brewing Company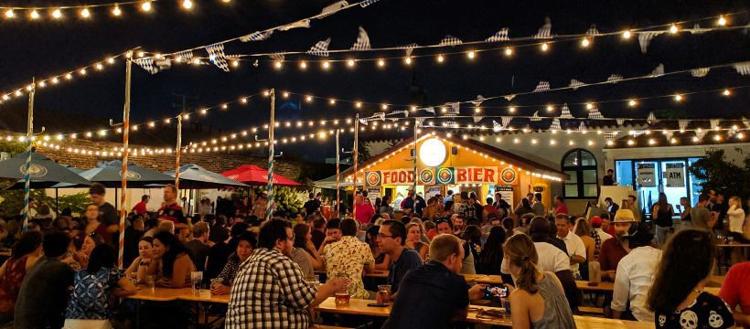 Although the metro area's history is deeply rooted in beer production – practically anyone who knows anything about St. Louis is familiar with Anheuser-Busch – a crop of smaller-scale breweries has taken the area by storm.
In that light, Urban Chestnut Brewing Company shines especially bright. The company, guided by German-born brewmaster Florian Kuplent, specializes in brewing modern American styles alongside more traditional European flavors, with local favorites including the Zwickel and the Schnickelfritz. The result is a satisfying combination of old and new, of recognizable and unfamiliar.
So toast this local gem by swinging by its Grove Brewery & Bierhall, its Midtown Brewery & Biergarten or its U.R.B. (Urban Research Brewery) for pints of fresh-brewed beers and bites from a given location's kitchen.
Urban Chestnut Brewing Company, multiple locations, urbanchestnut.com
Runner-Up: 4 Hands Brewing Co.
Runner-Up: Side Project Brewing
---
FOOD | FINE DINING
Olive + Oak
Based in Webster Groves, Olive + Oak deserves every accolade it receives. The 2019 James Beard Award semifinalist is just the place for a relaxed night out or a special occasion, be it a get-together, first date or retirement dinner.
Daily menu changes mean diners are treated to only the freshest seasonal ingredients, including steaks, seafood, quail and vegetables so good they may prompt guests to buttonhole the waitstaff about how to prepare them at home. And guests oughtn't forget to start with a bottle of wine, cocktail or craft beer, and end the night with a handmade dessert.
Olive + Oak's décor erases any preconceptions a guest may have had about the "fine dining" label, because the handsome seating, bustling bar and industrial light fixtures should make anyone feel right at home.
Olive + Oak, 102 W. Lockwood Ave., Webster Groves, 314-736-1370, oliveandoakstl.com
Runner-Up: Annie Gunn's
Runner-Up: Sidney Street Cafe
---
FOOD | PIZZA
Katie's Pizza & Pasta Osteria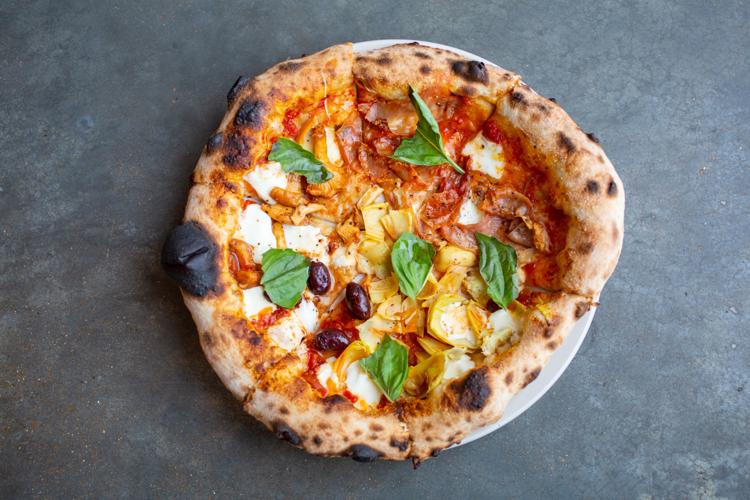 Italian dining has reached another level in St. Louis.
Sure, there are the classics, the ones that everyone knows and loves. But it's hard to find a better restaurant that represents the contemporary quite like Katie's Pizza & Pasta Osteria, a tandem café that customarily leaves visitors satisfied.
Helmed by wife-and-husband team Katie and Ted Collier, the eponymous two-location hot spot dishes out 'za with fresh fixings and perfectly puffed crusts. Guests can keep things standard with a margherita pie – or take their taste buds for a ride with something a little different, like the Black Garlic & Artichoke or the Fig & Squash. And for those sporting a gluten allergy, there's no need to fret – any pizza can be made gluten-free for a small surcharge.
Katie's Pizza & Pasta Osteria, multiple locations, katiespizzaandpasta.com
Runner-Up: Dewey's Pizza
Runner-Up: Peel Wood Fired Pizza
---
FOOD | PRIVATE DINING ROOM
Truffles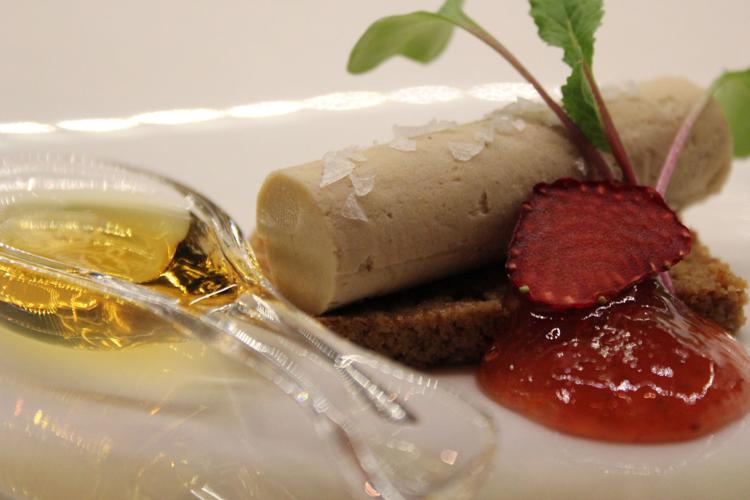 Fresh, seasonal flavors stand out at Truffles, a fine dining experience in Ladue. What's really special, though, is the private party room, a relaxed space that can host up to 18 guests for a wide variety of experiences.
Menus are made easy in the private dining room, as planners can select courses in advance, choosing from hors d'oeuvres, starters, main dishes and desserts. Easy selection options include three or four courses, so guests can start the night right with gumbo, yellowfin tuna wraps, truffle risotto and three different salads.
Entrées cover land and sea, with plenty of variations depending on the occasion. Hosting a watch party? Go for the baby back ribs. Prefer a little more upscale atmosphere? Stick with Atlantic salmon or filet mignon, then end the evening with sweet tooth-satisfying finishing touches. And for the premier experience, guests can opt for the six-course tasting menu.
Truffles, 9202 Clayton Road, Ladue, 314-567-9100, todayattruffles.com
Runner-Up: Herbie's
Runner-Up: Ruth's Chris Steak House
---
FOOD | ROMANTIC DINING
Vin de Set
It's only fitting that the nod for the most romantic restaurant in the area goes to a French bistro, because at Vin de Set, the language of love is the lingua franca.
Nestled in St. Louis's Lafayette Square neighborhood, Vin de Set has the makings of a great date night. First, there's the rooftop bar. Sunny days and cool nights set the stage for love to bloom. Couples than can head back downstairs to split a bottle of wine and enjoy the dinner menu, which boasts an approachable tour of Southern French cuisine – and particular affection for dishes with a Mediterranean influence.
Standouts include Ratatouille Ravioli, savory crêpes, roasted rack of lamb and, of course, delectable pommes frites sprinkled with parmesan and served with tarragon aioli. Couples can finish the date by splitting cheesecake or a Nutella crêpe – making it all but impossible to go wrong at this romantic gem.
Vin de Set, 2017 Chouteau Ave., St. Louis, 314-241-8989, vindeset.com
Runner-Up: Bar Les Freres
Runner-Up: Tony's
---
FOOD | SERVICE/STAFF
Katie's Pizza & Pasta Osteria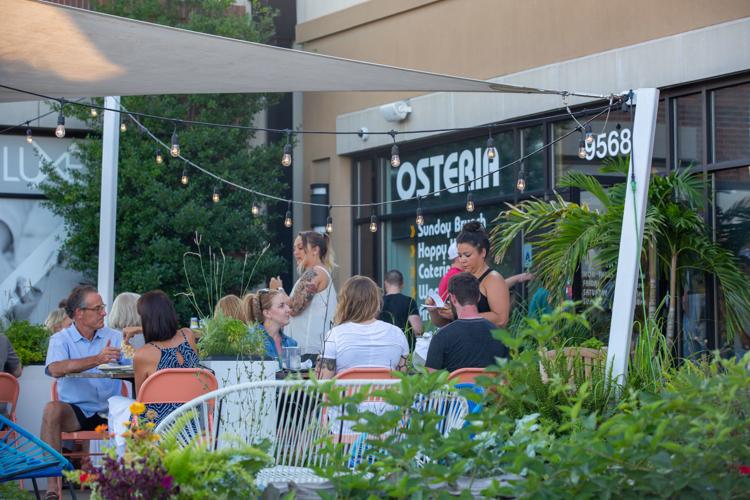 Already making the list for tops in metro area pizza, Katie's Pizza & Pasta Osteria has also earned acclaim here for its service.
Warm and welcoming, the atmosphere at Katie's forms the backbone of its approach to customer service. The dual-location restaurant's waitstaff is friendly and attentive – and ready to guide diners through the expansive menu, no matter their preferences or dietary restrictions.
From start to finish, from antipasti through dessert to after-dinner cordials, guests should always feel at home at Katie's. It's no wonder the dual dining destination has established a solid reputation as a place that treats everyone right.
Katie's Pizza & Pasta Osteria, katiespizzaandpasta.com
Runner-Up: Sidney Street Cafe
Runner-Up: Tony's
---
FOOD | SWEET TREATS
Nathaniel Reid Bakery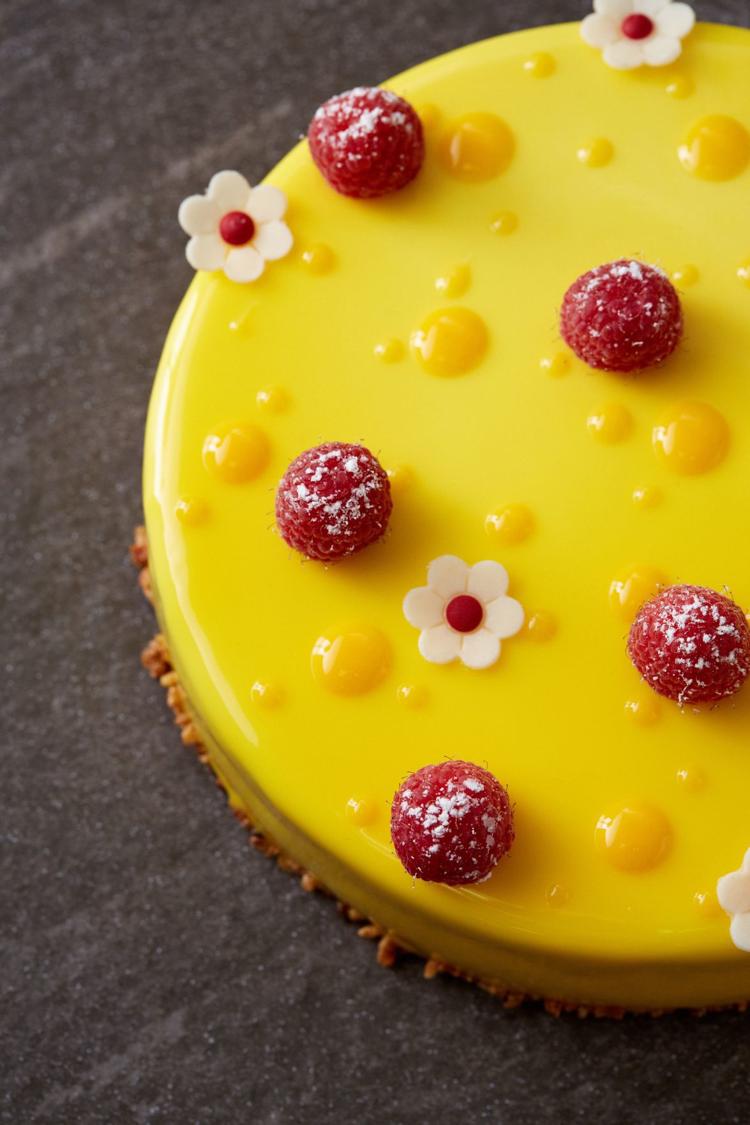 The term artisan gets tossed around quite frequently in the culinary world. Chef Nathaniel Reid might be a graduate of Le Cordon Bleu in Paris, France, but what makes Nathaniel Reid Bakery's treats so special is that although his macarons, croissants, cookies and other pastries certainly fit the standard artisanal description, they lack the pretension so often associated with such a lofty adjective.
Put simply, everyone can enjoy the sweet treats at Reid's namesake neighborhood bakery. It crafts pastries for any occasion, so it's not unusual for customers to swing by the shop in search of birthday sweets, breakfast items, treats for the office or pretty much every other situation.
Nathaniel Reid Bakery, 11243 Manchester Road, Kirkwood, 314-858-1019, nrbakery.com
Runner-Up: Nothing Bundt Cakes
Runner-Up: Ted Drewes Frozen Custard
Be the first to know
Get local news delivered to your inbox!