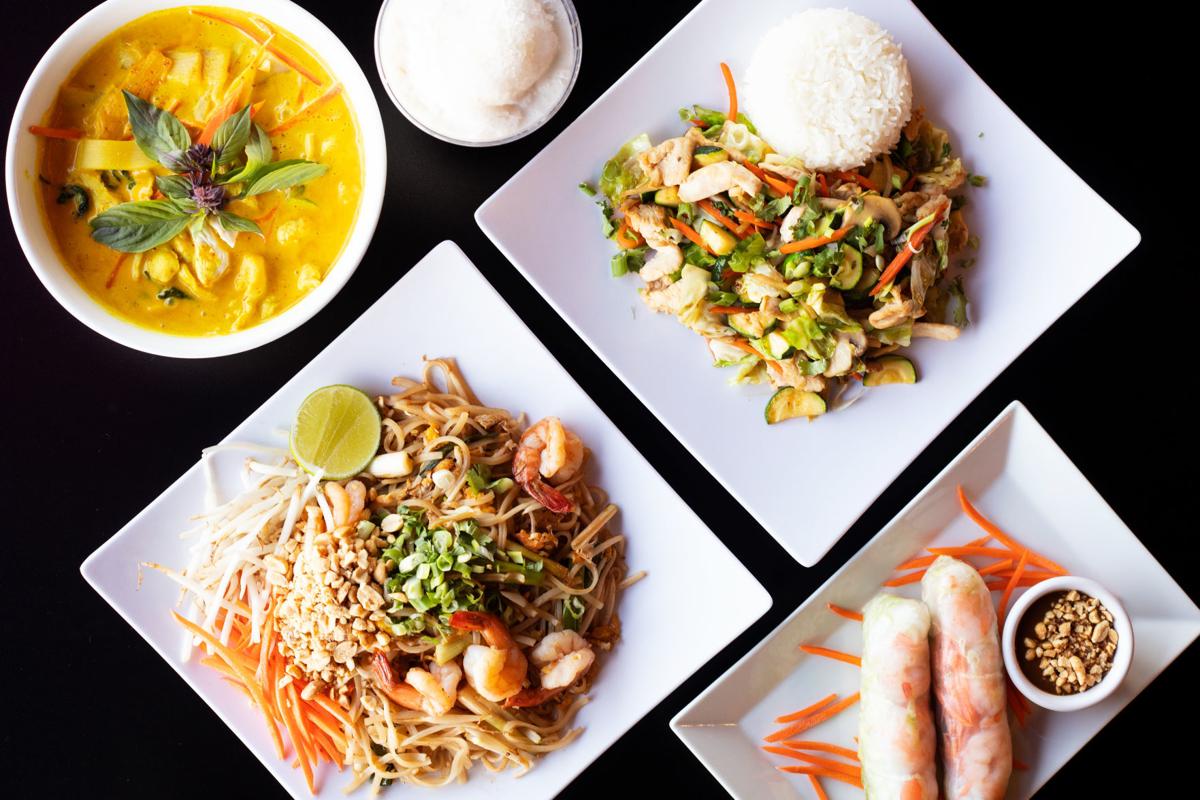 Devotees of Thai cuisine should make a beeline for Valley Park to visit Sweetie Cup Thai Cafe, which plates dishes of that nationality and unique sweets in a casual setting.
Co-owning the eatery are Saengchan Inthichak and Vanvilay Kongkousonh, who both come from a Laotian background but who have lived in Thailand.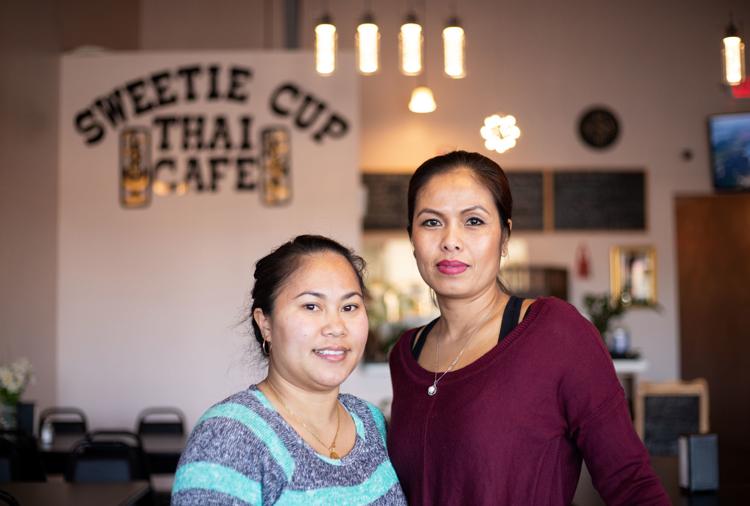 "I created this business to follow my dreams as a cook and as a mother," Inthichak says. "I enjoy making food for my family and for anyone who wants to get a glimpse into what Thailand has to offer. I wanted it to be a fast, casual and family-oriented place where you can find good, affordable grab-and-go food – not anything fancy, but a good home-cooked meal."
Sweetie Cup fills roughly 1,500 square feet and seats roughly 48. Pale pink-painted walls embellished with minimal Thai-themed décor give the eatery a cozy feel. Inthichak and Kongkousonh collaborated on the restaurant's recipes, featuring simple comfort food like curry, pineapple fried rice and pad Thai.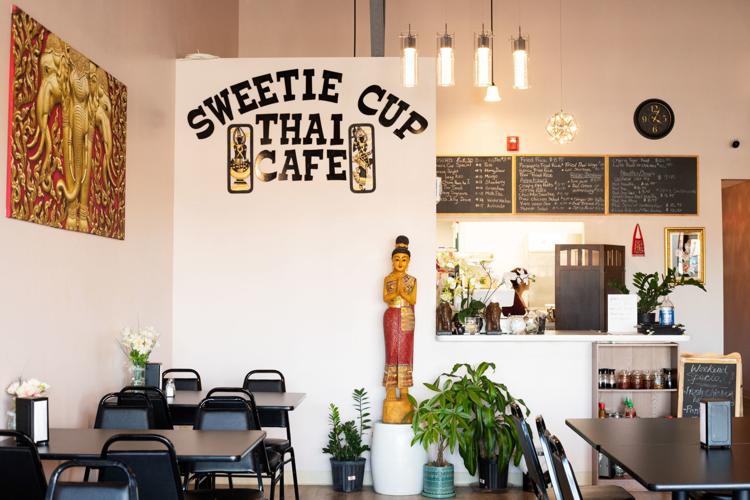 "The food we have on the menu is street food from all over Thailand," Inthichak says. "There is a little bit of Laos cooking, like papaya salad and Laos sausage. Other than that, it's Thai food – more like Isaan-style." (The Isaan – also transliterated as Isan – region lies in northeast Thailand.)
Highlights from the menu include the Crying Tiger beef salad with bite-sized pieces of grilled beef tossed in lime juice, fish sauce and spices. Another popular item, ginger stir-fry, incorporates ginger, onions, mushrooms, carrots, zucchini, peppers and the diner's choice of protein, such as chicken. To pair with the fare, Sweetie Cup offers sweets including bubble tea and the eatery's namesake layered desserts.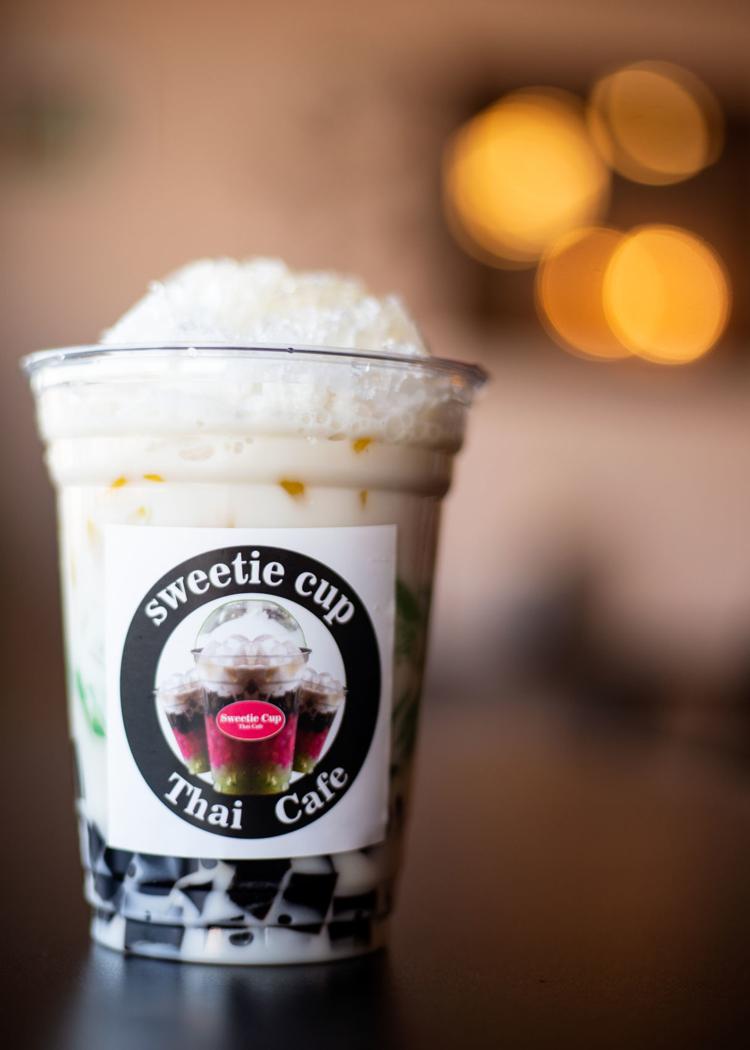 The menu lists seven varieties of such cups, among them Inthichak's personal favorite: Lod Chong Singapore, with tapioca flour noodles, coconut milk, pandan syrup (a plant-based flavoring popular in South and Southeast Asia) and jackfruit. Another popular pick, the Sweetie Cup Special, involves Thai red rubies (water chestnuts and other ingredients coated with rice flour), grass jelly, pandan jelly, syrup and coconut milk. So whether visitors are indeed seeking something sweet or dishes delightfully simple but savory, Sweetie Cup should satisfy them preparatory to enjoying Production Name from Theatrical Troupe.
"When I was young, they would have a dessert in a cup on the streets of Thailand," Inthichak reflects once more on the inspiration for Sweetie Cup Thai Cafe. "You can put all kinds of fruits and jelly in it with coconut milk, palm syrup and shaved ice. It's refreshing and brings me back to those memories."
Sweetie Cup Thai Cafe, 2961 Dougherty Ferry Rd., Valley Park, 636-529-8290, sweetiecupthaicafe.com