Last October, Knockout BBQ, in St. Louis' Tower Grove East neighborhood, came out of the corner swinging.
The full-service barbecue eatery from Baileys' Restaurants shares space with Rooster South Grand and features traditional American "Q," such as Carolina pulled pork and Texas brisket, with globally inspired flavors and specials.
"St. Louis is still the best city in the world to keep growing," owners Dave and Kara Bailey stated in a press release. "What makes our particular BBQ concept stand out is world-class flavor and amazing sauces."
Knockout BBQ (the eighth venture under the Baileys' umbrella company) fills 1,500 square feet that previously served as a rear dining area for Rooster. Kara Bailey developed the interior design, which features a warm color palette and midcentury design elements – an homage to the building's original glass-box architecture circa the 1960s. The room connects to a 2,200-square-foot enclosed patio.
The Baileys' director of operations and culinary development, Andy White, developed the menu using the house smoker from Cape Girardeau's Ole Hickory Pits, while chef Jeremy Kirby (of the Baileys' Small Batch) contributed vegetarian options like skewers incorporating the popular meat substitute seitan. According to Dave Bailey, White joined Baileys' Restaurants within the past year or so, having previously served as executive chef at two other area restaurant-industry ventures.
The Knockout BBQ menu begins with shareables, among them baked-to-order cornbread with cheddar, chiles and hot honey butter, and the Texas Twinkie, a bacon-wrapped poblano filled with brisket cream cheese. Sandwich options include a take on a Philly cheesesteak with Texas-style brisket smoked for 12 hours, sautéed peppers and onions, cheese sauce and pepperoncinis.
"We draw influences from all over, but we're focused on St. Louis and what we hope our friends and neighbors will like," Dave Bailey says.
Combos enable guests to personalize their own platters. They can choose from pulled pork, pulled chicken, turkey and brisket. A half chicken and a 1-pound, inch-thick, bone-in, shoulder-cut pork steak are also available. Each plate comes with coleslaw, bread, pickles and two sides, like macaroni and cheese, pit beans or braised collards.
"The meats are dialed in and superdelicious, with really good rubs that don't interfere with the meat and kind of coax more flavors out," Dave Bailey says. "They stand alone without sauce, but we worked really hard on the sauces as well."
The eatery offers half a dozen such sauces to pair with any meal: Kansas City, Texas, Carolina, St. Louis, Alabama and Korean. The Alabama white sauce, for instance, often serves as a go-to for poultry, while the sweet, rich traditional St. Louis sauce adds pep to pork steaks.
Additional offerings include baby back ribs, a butter wedge salad and Brunswick stew. For dessert, guests can choose from such options as gooey butter cake with seasonal fruit and their choice of sauce: chocolate bourbon pecan, raspberry rosé or caramel toffee crunch.
The drink menu, meanwhile, features nine beers on tap, a small selection of wines and nonalcoholic options like chai milk punch with spiced chai, milk, coconut and sweet potato syrup. Cocktails created by Justin Austermann, the Baileys' executive director of operations and bar guru, include the Midwest Marg, with Milagro Silver tequila, Fanta Orange, lime and salt – a sufficiently kicky elixir to enjoy at Knockout BBW before visiting The Fabulous Fox Theatre to enjoy Summer: The Donna Summer Musical.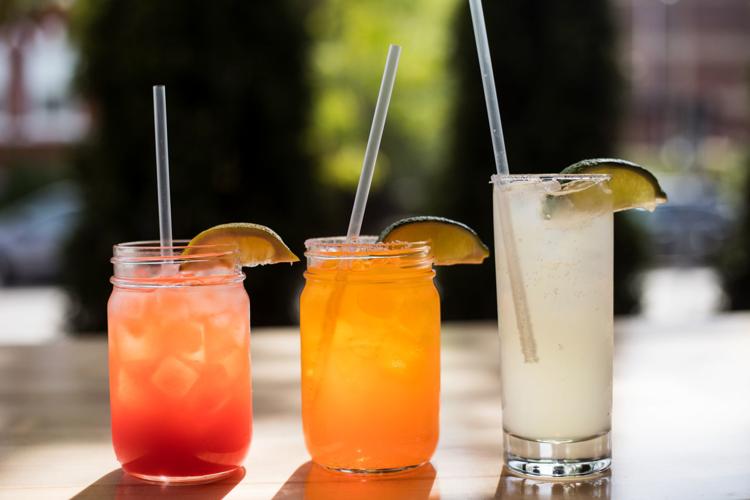 "We hope that this will be another awesome addition to the amazing culinary scene on South Grand," Dave Bailey says in summation. 
Knockout BBQ, 3150 S. Grand Blvd., St. Louis, 314-300-2944, knockoutstl.com