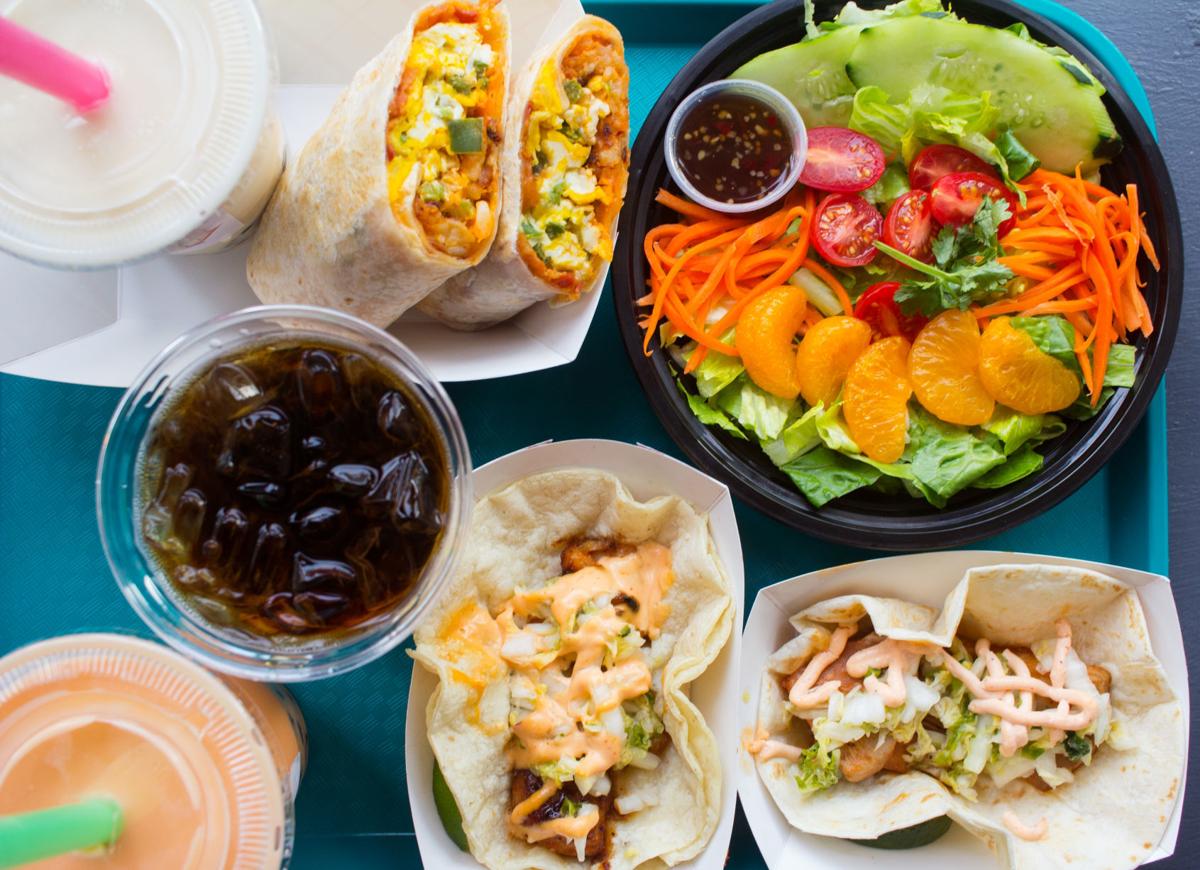 Update: Kalbi Taco Shack has closed its doors since this article was originally published. Please visit kalbitacoshack.com for future updates, and check out 50 Local Restaurants Offering To-Go Dining Near You.
For unique Asian fusion food, look no further than Kalbi Taco Shack.
The family-owned eatery in St. Louis' Benton Park neighborhood offers Asian cuisine with a Mexican twist and currently offers hungry area residents both curbside pickup and delivery. On-the-go customers can choose from offerings that include tacos, burritos, quesadillas, rice bowls, bánh mì, Vietnamese coffee and bubble tea.
Co-owner and Hong Kong native Sue Wong-Shackelford spent her formative years living in south St. Louis with a mother and father who made a living cooking at Chinese and Polynesian restaurants, respectively. At Kalbi, Wong-Shackelford works with her daughters, Olivia and Sierra, and husband, Mark Shackelford, to create a one-of-a-kind menu.
"Growing up, my parents incorporated a little bit of everything in their cooking, from Chinese and Vietnamese to Korean and Japanese cuisine," Wong-Shackelford says. "They cooked using different counterparts from each country, and we incorporated that here. From the marinades to the sauces and slaw, everything's house-made and fresh."
The eatery's name combines the following: kalbi (Korean barbecue beef short ribs), the Mexican culinary tradition from the west side of Cherokee Street, and a play on the family's surname. Together, the Shackelfords create each item on the menu to order, from scratch.
"Despite the name, we have much more than just Korean tacos," Wong-Shackelford says. "I want to offer a sampling of all types of Asian flavors, from Taiwanese bubble tea and Japanese teriyaki to Chinese rice bowls and Korean kalbi."
From the menu, pickup/delivery customers can select an entrée style – tacos, burritos, quesadillas, rice bowls or bánh mì – and then choose a protein. Options include the restaurant's namesake boneless beef short ribs, sweet-and-spicy chicken, teriyaki chicken, sweet-and-spicy pork, pan-seared cod, sweet-and-spicy jackfruit or sautéed tofu. Each item comes garnished with given fixings, such as Asian slaw, house aioli and fresh hand-cut vegetables.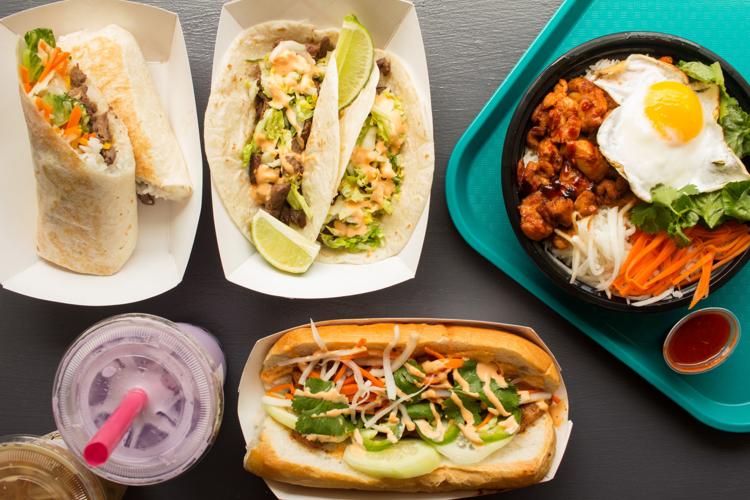 Additional highlights include items with breakfast spins, like a bacon, egg and cheese taco, as well as a brunch burrito. The latter comes with two crispy slices of bacon, scrambled eggs, sautéed peppers and onions, Monterey Jack and cheddar cheese, crispy hash browns, spicy bowl sauce and Kalbi aioli, all in a grilled tortilla.
Drinks include Vietnamese hot or iced coffee, as well as bubble tea in flavors such as mango, strawberry, milk tea and coconut.
Those wishing to place a to-go order should call Kalbi Taco Shack and pay by plastic over the phone. On arrival, customers either can have an order brought to their vehicle or can knock on the eatery's door for pickup. Postmates delivery is also available via the restaurant's website. 
Kalbi Taco Shack, 2301 Cherokee St., St. Louis, 314-240-5544, kalbitacoshack.com
Be the first to know
Get local news delivered to your inbox!