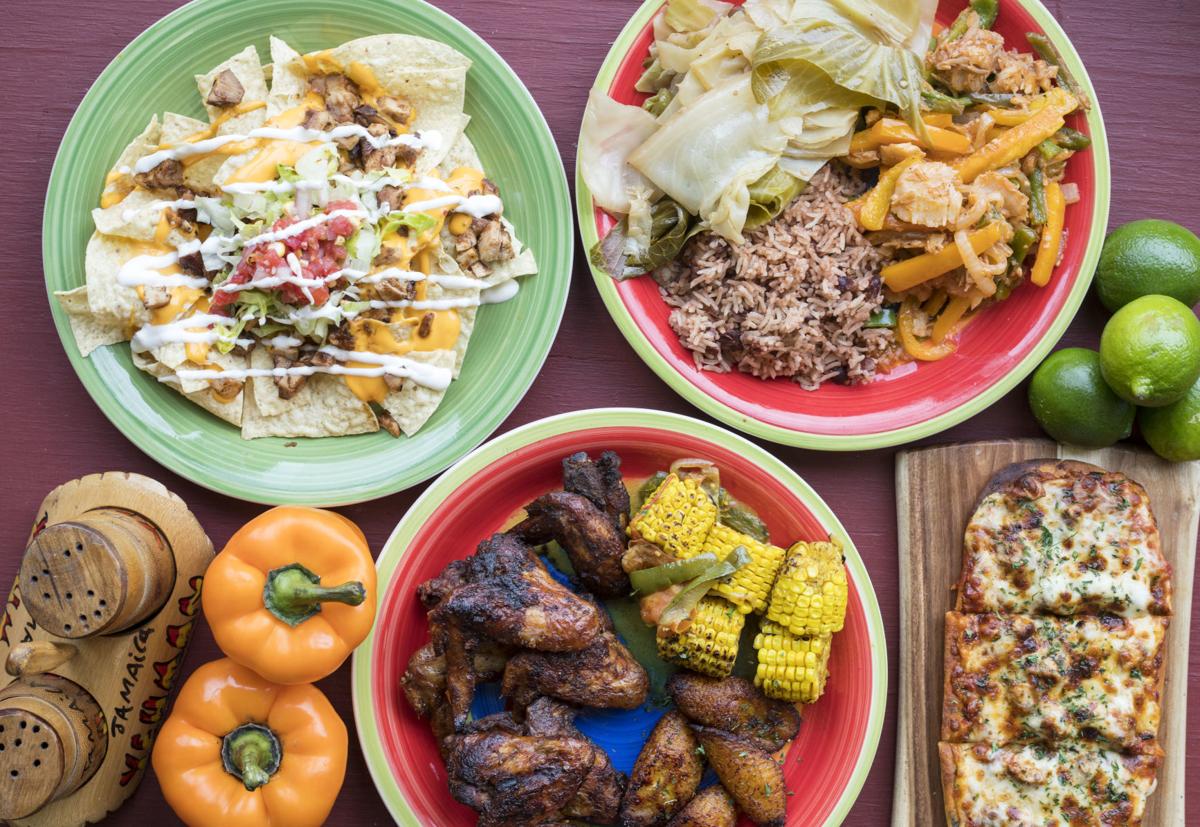 Jerk Soul, a small carryout storefront in St. Louis' Hyde Park neighborhood, specializes in Caribbean fare with flair by offering classic dishes alongside modern fusion items teeming with a taste of the tropics.
The eatery comes from partners Zahra Spencer and Telie Woods, who hail from St. Thomas in the U.S. Virgin Islands and Chicago, respectively. The couple intended to fulfill their dream of opening a restaurant together and, after a series of unforeseen circumstances, brought that dream here.
"We were planning to open a small shanty on the beach together," Spencer says, "but a week after Telie moved to St. Thomas, Hurricane Irma came. The landscape of the island had changed, and the place we were looking to rent was washed away."
Spencer stayed in the area with family to weather another storm, Hurricane Maria. Meanwhile, Woods wound up here – where his car had been left with a friend – after a difficult journey back to the continental United States at the behest of family members. He subsequently found the turnkey storefront that would realize the couple's vision: Jerk Soul.
"It's a fusion of both of our backgrounds," says Spencer, who previously managed kitchens in St. Croix, coordinating a children's nutrition program. "Telie has also always had a passion for the industry. He even had his own food blog while living in Chicago and had the opportunity to work with a lot of restaurateurs."
From the menu, guests can find tried-and-true recipes from Spencer's Caribbean upbringing, such as jerk wings and a dish she holds near and dear to her heart, an oxtail entrée, in which the braised beef comes in a savory mix of carrots, herbs and seasonings. Classic saltfish centers on fresh salted cod served with vegetables – a staple she grew up eating with her family on Sunday mornings.
On the fusion side of the menu, Telie's expertise comes into play, taking Spencer's top-secret jerk sauce – which she describes as tangy, sweet and savory with a little kick at the end – and integrating it into American-style entrées. A jerk chicken pizza, for instance, features jerk chicken with mozzarella and chunky tomato sauce on garlic flatbread. Jerk chicken nachos comprise warm tortilla chips topped with cheese, sweet corn salsa and sour cream.
"Rasta Pasta," meanwhile, involves penne coated with a creamy sauce and sautéed peppers served with garlic naan. (Add jerk salmon or chicken for an extra punch, mon!)
Sides include Woods' family recipe for mac 'n' cheese and Spencer's family recipe for Caribbean corn. The latter features grilled corn on the cob that's boiled down with a sauce infused with butter, coconut milk, onions, thyme, sweet pepper and more. For dessert, Jerk Soul offers rotating options like banana pudding cheesecake, strawberry crunch cake and carrot cake.
Those craving a beach getaway should consider this the perfect substitute for those breezy Caribbean flavors – and order multiple dishes for maximum impact before catching Max & Louie Productions' Indecent, showing at The Grandel.
"The reception's been overwhelmingly positive," Spencer says. "We couldn't ask to be in a better location, and we're so happy to be part of the revitalization of the area."
Jerk Soul, 2016 Salisbury St., St. Louis, 314-601-3871, jerksoul.com
Be the first to know
Get local news delivered to your inbox!