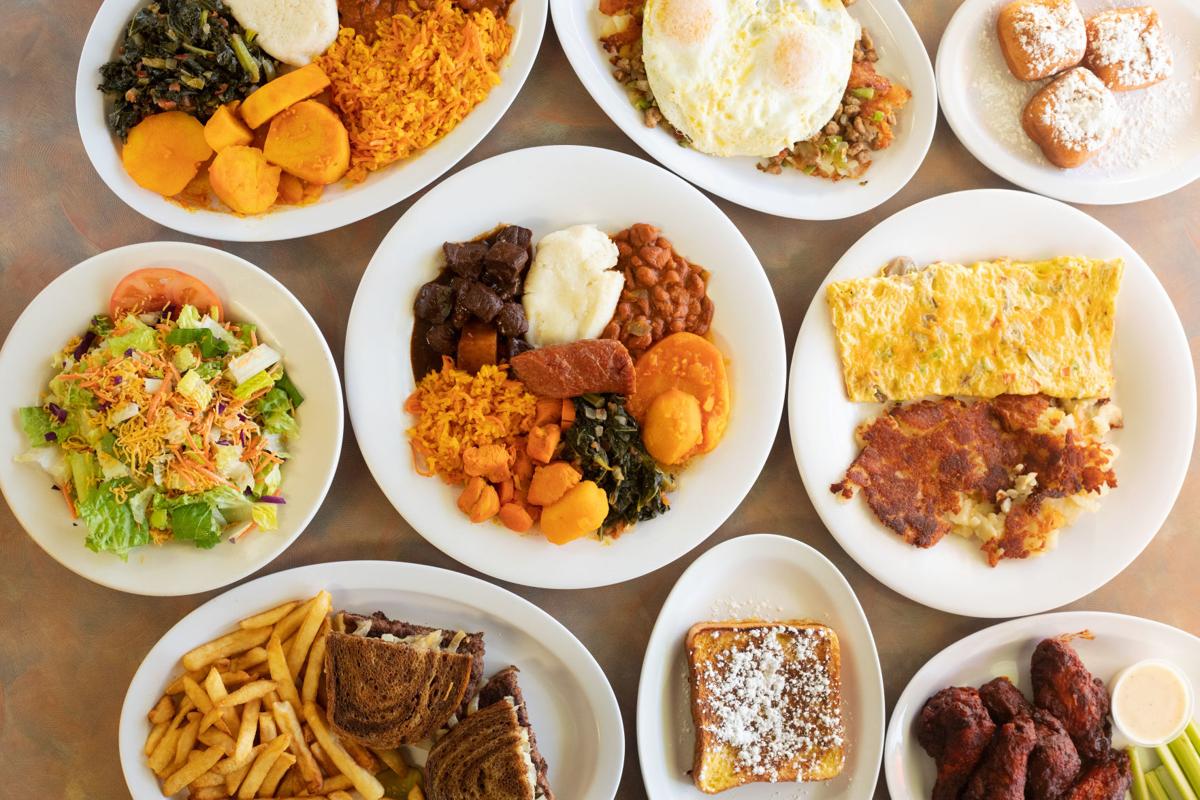 Zambian cuisine, something unique for the metro area, graces the dinner menu at a brunch-centric Chesterfield eatery called Jenny's Diner – meaning that during its evening hours, guests there can enjoy south-central African specialties in addition to its longstanding set of available-all-day breakfast and lunch items.
Betty Phiri-Chibwe currently co-owns the 55-seat diner with her husband, Oliver Chibwe, as well as with their longtime friends Able and Hilda Chiteshe. All hail from Zambia. Phiri-Chibwe first came to know Jenny's Diner as a regular customer, and after seeing a job opening there, applied to work as a cashier and eventually as a server.
After three years serving on the staff, Betty left to open her own restaurant in Urbana, Illinois, called Stango Cuisine. Phiri-Chibwe characterizes that eatery, which debuted in 2017, as the first in the United States to offer Zambian cuisine. All the while, she remained good friends with the owner of Jenny's Diner, Nurcan "Jenny" Akcay, who served as her business mentor.
"Late last year, Jenny hinted that she was getting fatigued after running the diner for seven years," Phiri-Chibwe says. "She sold us the diner, and we took it over in November 2018. We decided to add Zambian meals here because we're trying to introduce this style of food to people."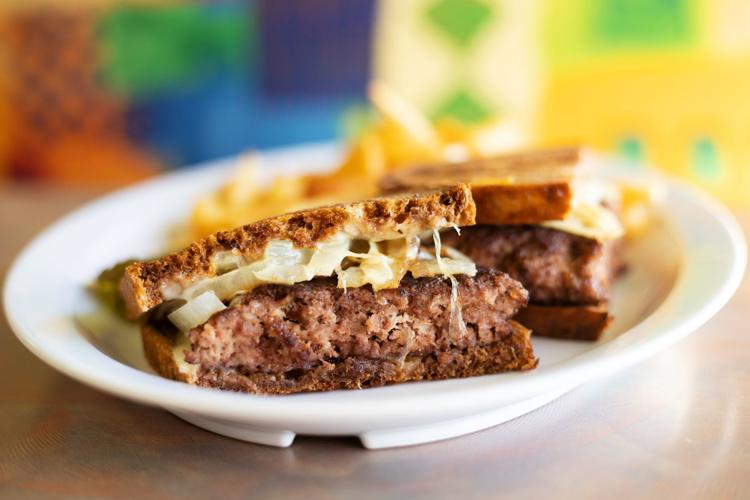 Mainstays from the menu at Stango Cuisine feature on the dinner menu at Jenny's Diner, among them such highlights as beef stew and chicken curry – a Christmas tradition in Zambia. According to Phiri-Chibwe, the home-style savory dishes are slow-cooked with seasonings and spices like ginger, garlic and turmeric. Another specialty, the Hungarian sausage, involves a specially made pork-based sausage popular as Zambian street food.
The entrées all come with the guest's choice of curry rice, stewed sweet potatoes or nshima – a polentalike Zambian staple prepared with cornmeal and water – and a choice of beans or greens. Going forward, Phiri-Chibwe hopes to expand the menu to include specials like oxtail and fresh-squeezed ginger juice.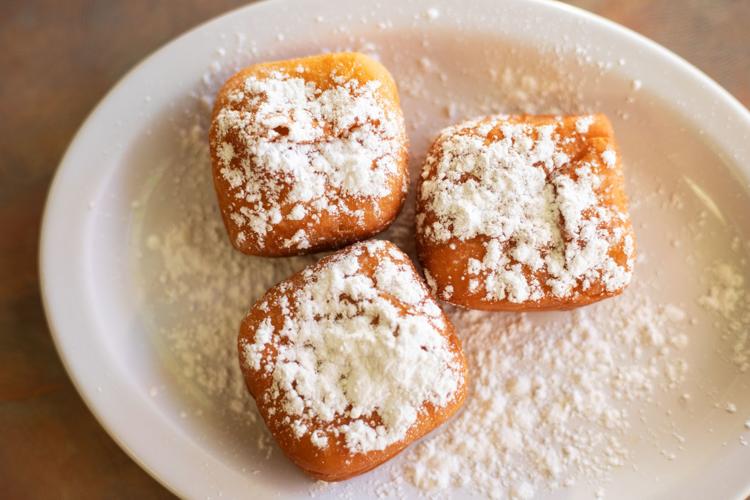 The breakfast and lunch menus, as noted, run all day and include such popular picks as Phiri-Chibwe's daytime go-to: a farm skillet with home-fried potatoes, two eggs, sausage, onions and green peppers. Newer offerings include Bakes by ChiChi's beef pies in a golden-brown pastry crust, plantains, twice-fried chicken wings and beignets – making Jenny's Diner an ideally eclectic place to visit before enjoying The Mystery of Irma Vep from The Repertory Theatre of St. Louis.
"My aim is for people to come experience and learn about Zambian food," Phiri-Chibwe says. "Someday, I want it to be well-known enough for people to say, 'Let's have Zambian tonight.'" 
Jenny's Diner, 45 Forum Shopping Center, Chesterfield, 314-548-1001, jennydiner.com
Be the first to know
Get local news delivered to your inbox!