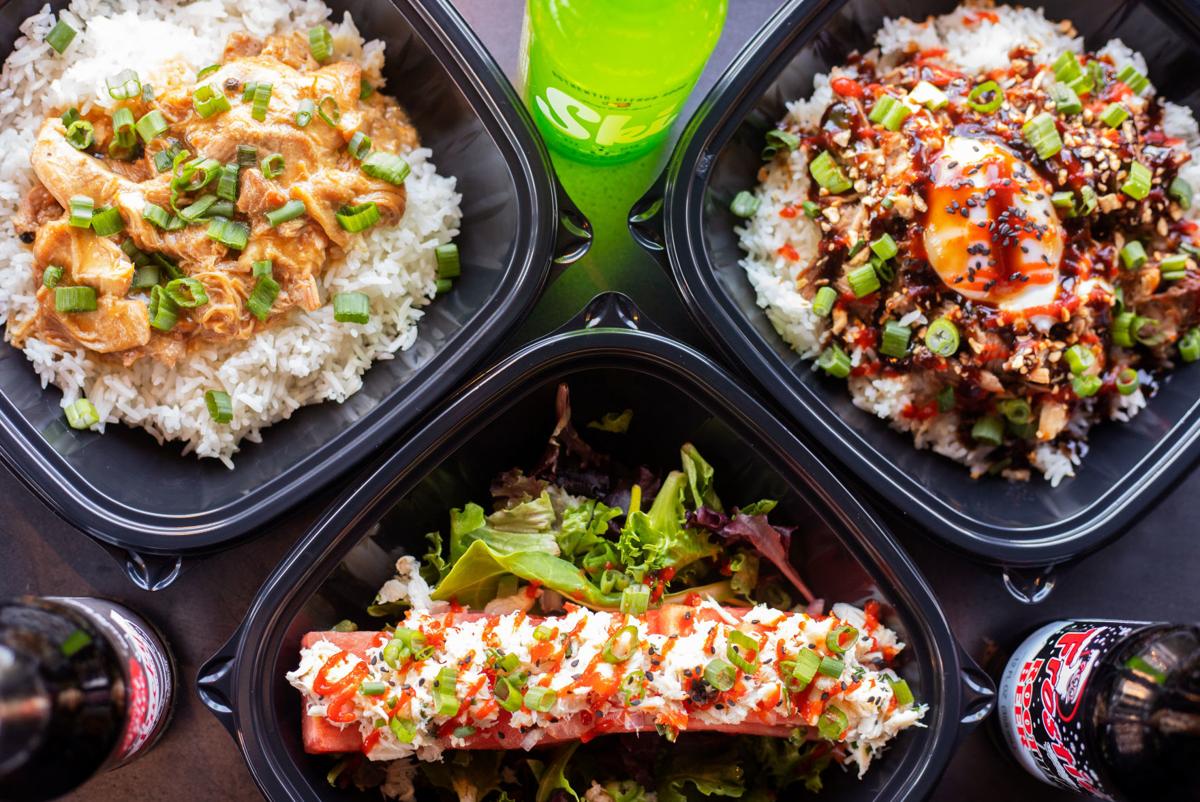 Guerrilla Street Food's newest outpost recently debuted in Webster Groves. The fast-casual restaurant opened its latest location on Jan. 7, featuring a menu of Filipino-American appetizers, entrees and sides that are currently available for contact-free carryout, curbside pickup and delivery. Family meal kits are also available.
The concept originally launched as a food truck in 2011, founded by co-owners Brian Hardesty and Joel Crespo. A flagship location in the Delmar Loop is also open for business.
An approximately 500-square-foot building houses the most recent iteration of the quick-service eatery. The area was previously split into separate storefronts for Tropical Moose Shaved Ice and a florist.
From the menu, choose from a variety of flavorful Filipino-inspired entree options – "lots of cooked meats and stews over rice," Hardesty says. "It's important for us to stay extremely affordable with quick service so people can grab something and go fast."
"We kind of look at this place as a food truck without the wheels," Crespo adds. "And we try to cover all dietary restrictions, with gluten-free, vegetarian and vegan options."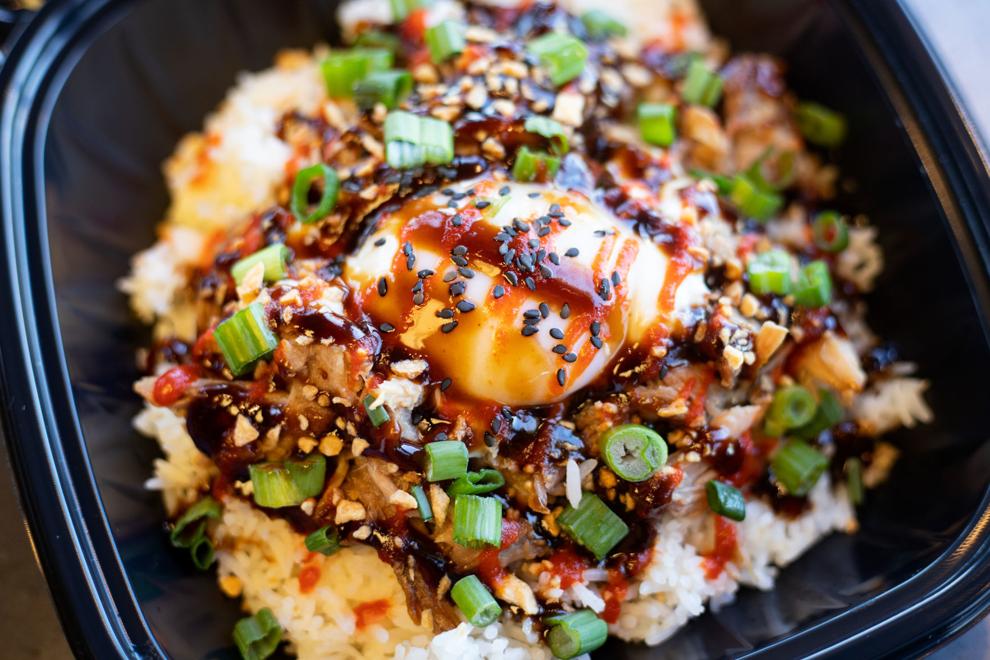 Mainstays from the menu include Guerrilla's best-selling Flying Pig with pulled pork shoulder, hoisin, Sriracha and calamansi, served over rice and topped with a slow-cooked egg, fried garlic, black sesame and scallion. The chicken adobo is another popular pick with chicken thighs braised in soy sauce, vinegar, black peppercorns, bay leaves and garlic.
A family meal package — dubbed Barkada Box — feeds four, available with the entree options mentioned above. Bicol Express is another option, with pork shoulder braised in coconut milk with ginger, garlic, chiles and shrimp paste with scallions over jasmine rice.
Appetizers include fresh lumpia (a cold spring roll with veggies) and a sisig taco with minced pork, chiles, ginger, onion, garlic and calamansi in a crispy corn tortilla with garlic creme. For sides, choose from chicharron dusted in green tamarind powder or atchara — sweet pickled green papaya with red pepper, carrot, chiles and onion.
"We're excited to be part of the Webster Groves food community," Crespo says. "Everyone here is supportive of their local businesses, and we think it's a really good fit for us."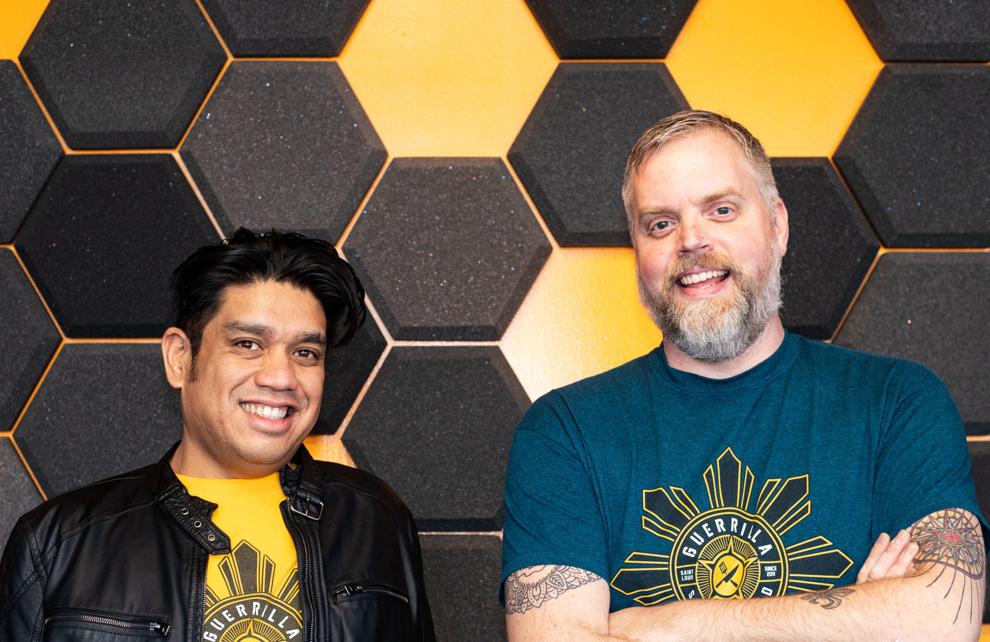 Guerrilla Street Food's Webster Groves location is open for contact-free carryout and curbside pickup Tuesday through Saturday from 11 a.m. to 8 p.m. Delivery is available through Postmates and Uber Eats.
The Delmar Loop location is open Wednesday through Sunday from 11 a.m. to 8 p.m. and features an exclusive special: the Kamayan Kit. This family-style meal package comes with four appetizers, four entrees and two sides for a group of four or five to share.
Guerrilla Street Food, 43 S. Old Orchard Rd., Webster Groves, MO 63119; 314.274.2528; guerrillastreetfood.com