Early in February, the chess-themed Kingside Diner breakfast-and-lunch eatery in St. Louis' Central West End neighborhood expanded its profile and its concept by opening a second location, including Kingside After Dark, in Clayton.
In addition to the original's usual daytime offerings, the new establishment serves evening drinks, desserts, savory snacks and more.
"We wanted to separate the daytime and nighttime concepts without them alienating each other," owner Aaron Teitelbaum says. "It's a dessert lounge and bar with a savory menu that has things like chicken wings, burgers and flatbreads."
The eatery, managed by D.J. Holmes, seats roughly 100 in approximately 4,500 square feet, in the space previously occupied by Parigi. Teitelbaum redesigned the dining room with a modern, clean black-and-white theme complete with Kingside's signature chess motif.
Although the daytime menu mirrors that of the flagship location – with popular items such as biscuits and gravy and slingers – the evening focuses more on finger foods to pair with an extensive beverage list. Kingside's executive chef, Eric Prophete, developed the set of offerings, which begins with salads and pizzas such as a Margherita topped with pizza sauce, basil, mozzarella and balsamic reduction.
Popular highlights from the menu include Kingside chicken wings, dressed in such flavoring options as Buffalo, General Tso's and bourbon sauce. The indulgent appetizer list tantalizes with fried green tomatoes, fried cheese curds and stuffed, roasted jalapeños filled with cream cheese, bacon, green onion and green apples.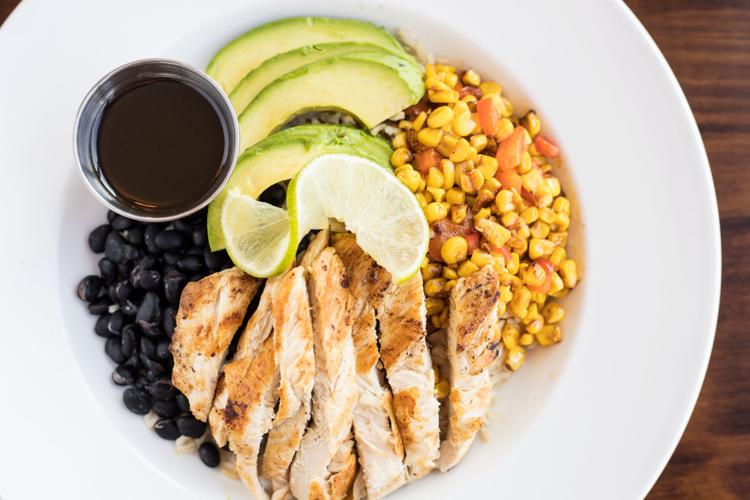 Griddle burgers, another popular pick, feature a pair of 4-ounce patties, lettuce, tomato, onion and the diner's choice of cheese on a toasted bun, served with fries. Sliders on brioche buns include portobellos with balsamic vinegar marinade, garlic aioli, arugula, tomatoes and provolone; slow-roasted pulled pork with barbecue sauce and coleslaw; and grilled chicken thighs with apricot chutney.
Dessert options by pastry chef Ashley Kisker include salted caramel bread pudding, as well as fried banana bread with caramelized bananas. Guests can choose from additional menu highlights like flourless chocolate torte with Bing cherry compote, white-chocolate mousse and toasted almonds; maple-pecan pie cheesecake; and build-your-own waffles with toppings like Oreo crumbles, cheesecake crumbles and fresh strawberries.
Tony McCain, the bar manager, offers a program of wine, beer and cocktails such as the Matcha Collins, with vodka, matcha green tea, ginger syrup and fresh lemonade. Dessert cocktail choices are an espresso martini with Stoli Vanil vodka, fresh-brewed espresso and Kahlúa Coffee Liqueur, while boozy shakes include a brandy Alexander with brandy, dark crème de cacao and white crème de cacao. Nitro coffee cocktails, dessert wines and ports are also available. Kingside After Dark makes a sublime spot to indulge in a smorgasbord of finger foods before catching True West from the St. Louis Actors' Studio.
"A customer posted the best comment that I've heard yet, that Kingside is the place to hang out on a Saturday night and visit again the next day for breakfast," Teitelbaum says. "It's the restaurant that's got everything anybody would really want."
Kingside Diner/Kingside After Dark, 8025 Bonhomme Ave., Clayton, 314-230-9020, kingsidediner.com