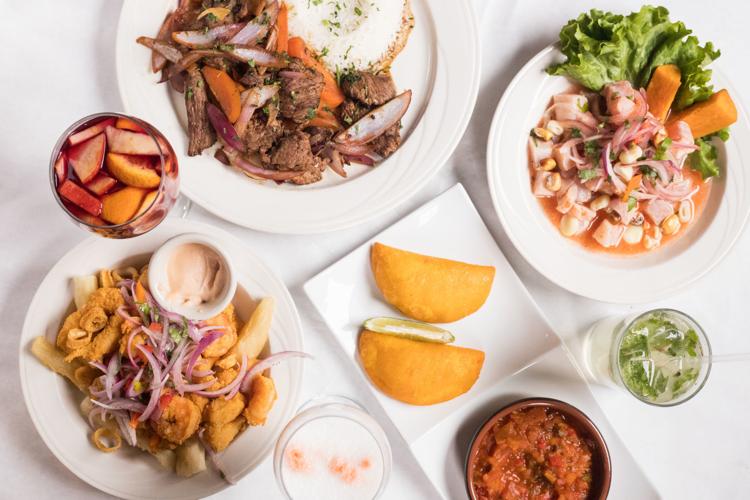 Cocina Latina, which had a soft opening late in February in St. Louis' Central West End neighborhood, features a variety of Latin American dishes from Peru, Cuba, Colombia and beyond.
The restaurant comes from Peruvian native Maritza Rios, who spent 22 years in New York City eateries dishing everything from Japanese to Spanish to Italian cuisine. Eventually, Rios moved to the metro area and, 18 years ago, opened her first restaurant, El Paisano, in Jefferson County. (Today, a separate location continues to operate in South City.)
"Being in New York and being exposed to so many different types of cuisines, you really just want to make everything," Rios says. "Cocina Latina comes from my desire to share more than just one style of Latin food. We have different options, including some of my family's favorites."
Cocina Latina fills approximately 1,800 square feet and seats 50. A yearlong renovation and buildout yielded a dining area outfitted with a new bar and booths. Decorating the restaurant are colorful paintings and upholstery by Jose Gomez, a local artist originally from Honduras.
From the menu, guests can choose from highlights such as jalea, a Peruvian appetizer mixing deep-fried seafood with fried yuca and red onion salad. One of Rios' personal favorites, a Colombian-style empanada, features a savory fried pastry stuffed with beef and potato (a baked Peruvian-style option is also available).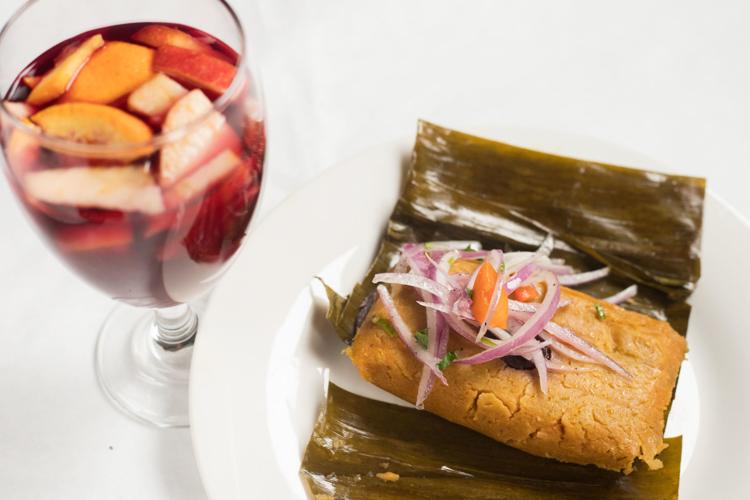 Rios calls the restaurant's ceviche a must-try; it features fish marinated in lime juice and seasoned with Peruvian ají limo (lemon drop) pepper, cilantro, garlic and red onion. Also, tostones, or fried plantain slices, nicely accompany any meal, served with a tomato-based, salsalike sauce.
Lomo saltado, another staple item, features sautéed, marinated tenderloin steak with onions and tomatoes, served with fries and rice. Many dishes on the menu are prepared the way Rios' grandmother made them, including Peruvian chicken tamales and papa rellena, a deep-fried potato knish-like dish made of mashed potato, beef and onions.
"We also have picarones, or Peruvian doughnuts," Rios says. "My grandma used to make them two or three times a year. It's made with sweet potato, squash and very little flour, deep-fried and served with syrup. It's all homemade."
Additional dessert options include alfajores, or shortbread butter cookies filled with dulce de leche, as well as mazamorra, or Peruvian purple corn pudding. From the bar, guests can choose from such beverage options as Inca Kola, bottled beers, pisco sours, sangrias, mojitos, caipirinhas and more. Cocina Latina would thus make a delicious spot to fill up before a showing of Waitress at The Fabulous Fox Theatre.
"I'm very excited to be here and very happy that I have the opportunity to open this tiny place that can offer a taste of South America," Rios says. 
Cocina Latina, 508 N. Euclid, St. Louis, 314-696-2294, facebook.com/cocinaslatina