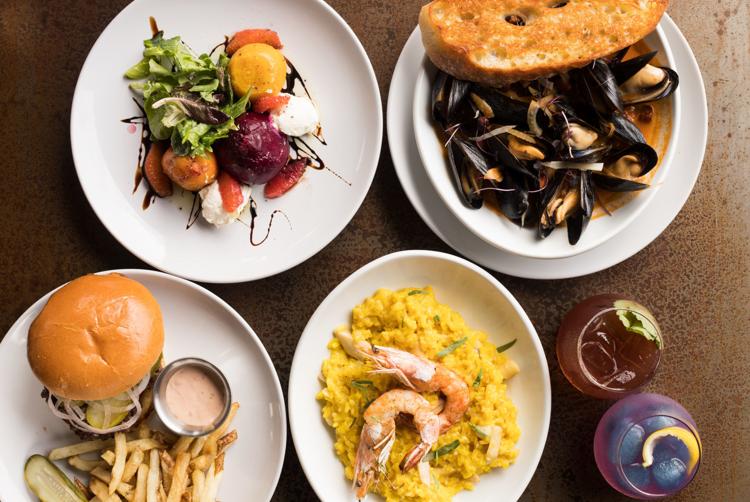 Smoked meats and fresh seafood make an unlikely but surprisingly delicious, creative pairing at Creve Coeur's Cobalt Smoke & Sea, which opened early last month and which features globally inspired new American cuisine in an upscale-casual setting.
The restaurant comes from owner/operator Bernadette Faasen, who previously owned Woodsmoke BBQ & Windowsills Pies in Ellisville for six years before closing it at the end of 2018 to make way for her new venture.
"I felt like St. Louis County and specifically West County needed something that was unique and fun – something residents here don't have to go all the way to the city for," Faasen says. "It's a little bit of the land and the sea under one illuminated space. 'Cobalt' represents the blue curl of the smoke from the hottest part of the fire, as well as the sea."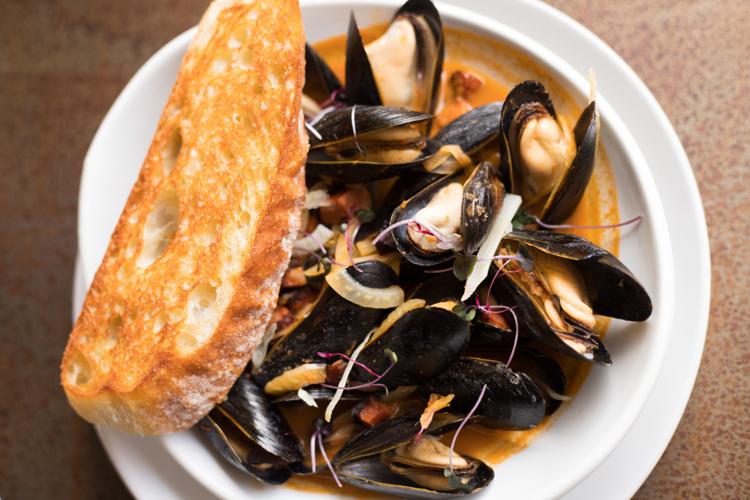 When embarking on this azure adventure, Faasen brought on executive chef Joe Stamer, whose style combines simplicity and sophistication, to develop the menu. Stamer previously served as the chef de cuisine of St. Louis' Edibles & Essentials, and his culinary résumé includes such establishments as that city's Sidney Street Cafe and Onesto Pizza & Trattoria and Chesterfield's Balaban's.
Cobalt Smoke & Sea fills the 3,800 square feet previously occupied by The Gas House Grill. It can accommodate roughly 100 guests inside the dining room, with an additional 35 to 50 seats available on the patio.
The interior, channeling its cool-tone namesake, features a decidedly elegant, relaxed ambiance. Faasen worked with Ellisville contractor GFS Services, which custom-built elements such as Edison bulb fixtures for the bar.
Faasen also handpicked all facets of the décor to tie the land-and-sea theme together. Highlights include handcrafted replicas of gingko trees illuminated with string lights, custom-made by the artist who created similar sculptures for the Bellagio Hotel and Casino in Las Vegas. As another noteworthy feature, a pygmy sperm whale sculpture hangs prominently in the dining area, a centerpiece that seemingly swims amid leather chairs and mounted fireplaces.
From the menu, guests can choose from top-selling items such as burnt ends (a dish from Faasen's previous experience at Woodsmoke) in a new presentation with yakiniku sauce, sesame soba, braised leeks and baby bok choy. Another popular pick, a duck fat burger, features house-ground chuck with marbled duck fat, white American cheese, pickles and onions on a toasted brioche.
"It's all food I like to eat, and I enjoy a lot of different kinds of cuisines," Stamer says. "We're trying to do things with smoked meats that aren't American-style barbecue since that's already well covered in this city. There are so many great smoked meats from all around the world."
Highlights from the "sea" side of the menu include a daily market catch cooked with white-wine broth, queen olive gremolata, cannellini and greens. A white clam pizza features a blistered crust, littlenecks, chopped garlic, olive oil, oregano and pecorino Romano.
The menu doesn't stop at these mouthwatering dishes, though – the drink menu should not go unnoticed.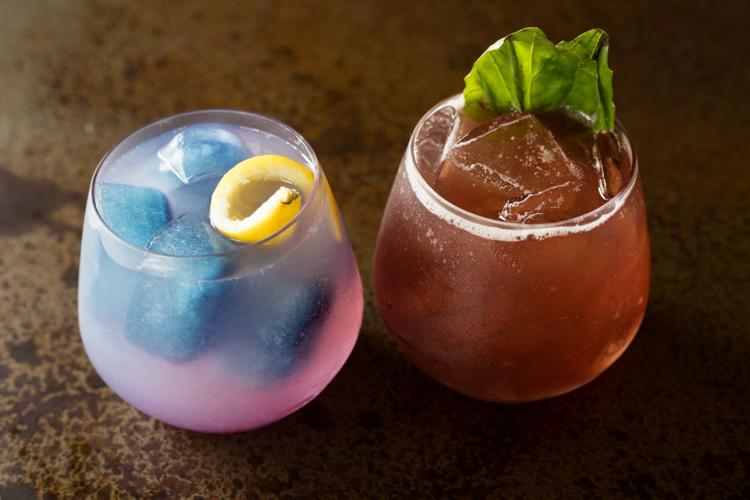 Lead bartender Marlowe Smith, previously of Bar Louie, mixes handcrafted cocktails such as the eye-catching A Cobalt Affaire. This gorgeous cocktail features ice cubes made of hibiscus flower, which causes it to morph into a pleasant, bright pink as it sits. The Lavender Orange Belle Cosmo, another highlight, sports a house-made orange-ginger vanilla rim. Select craft and domestic beers are also available to guests, as are vintages from A. Bommarito Wines.
"When customers come in to try our food and say that they had such a great time, it makes what we do all worth it," Faasen says.
Cobalt Smoke & Sea, 12643 Olive Blvd., Creve Coeur, 314-548-6220, cobaltsmokesea.com