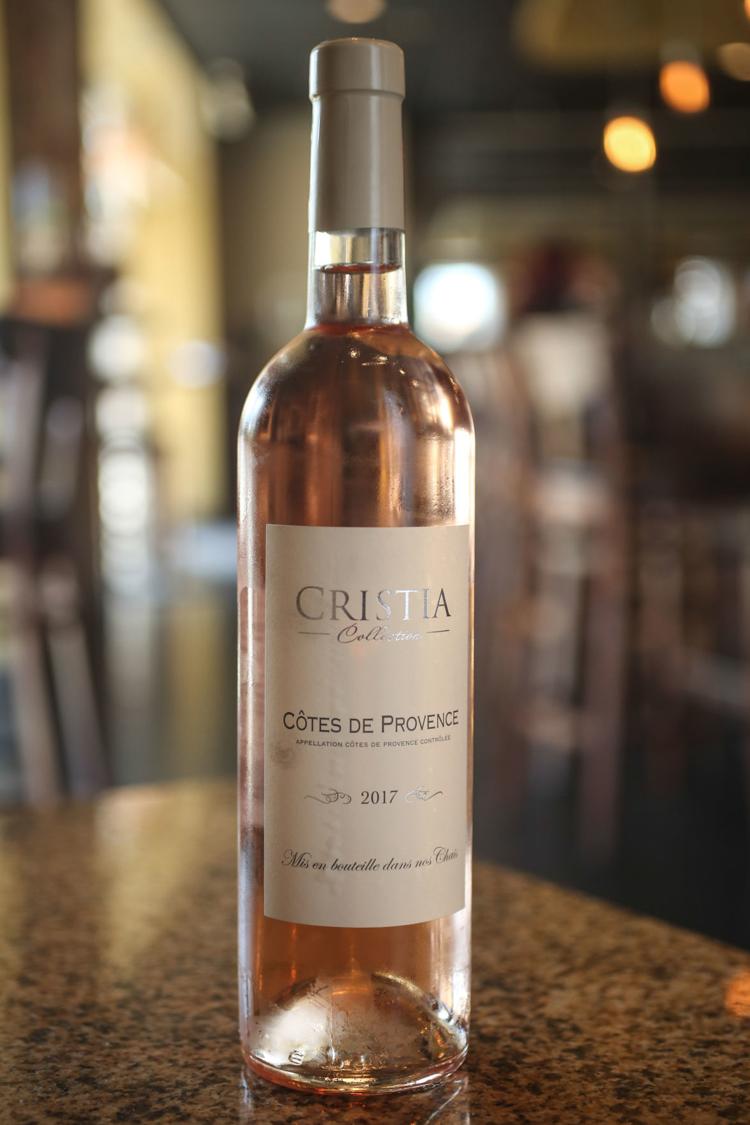 2017 Domaine de Cristia, Rosé – Côtes de Provence, S. France
Grape: 60% Grenache, 35% Syrah, 5% Cinsault
Owner: Alain Grangeon
Aged: Seven months in stainless steel
Approximate Retail Price: $14
TASTING NOTES:
Color: Light strawberry
Aroma: White peaches, apricots
Taste: Tropical fruits with light strawberry notes, quince for a nice fruit medley, but dry finish with soft acidity to make you want another sip – and another
Ten to 15 years ago, regarding any given wine, most folks thought, "If it's pink, it must be sweet" – at that time, not a merit. Times have changed, though, and nowadays, discerning oenophiles are embracing pink wines.
In that light, despite many different styles of rosé being made worldwide with all different varietals, the Provence region of southeast France remains the most renowned for producing such wines – the benchmark for them.
Provence (below the Rhône) stretches mainly from Marseille to Nice, and the Côtes de Provence AOC (appellation d'origine contrôlée) constitutes roughly 60 percent of the region on the east. Wines have been made there predating the Romans' invasion of southern France from Italy circa 121 B.C. (this being the closest French province beyond the invaders' national borders). Provence enjoys a Mediterranean climate, with consistently moderate to warm temperatures, little rainfall and a long growing season.
In making rosé, the main, traditional method from Provence involves maceration – taking red grapes with light skin contact. Provence winemakers use the major red grapes grown there: grenache, cinsault, syrah, carignan and usually a blend of any or all. The winemakers follow the normal process of sorting, destemming and macerating (that is, crushing grapes in contact with their juice). Rosé production differs in that the winemakers choose the desired level of color and boldness in accordance with how long they leave juice in contact with the skins. (Wine color, of course, comes from the skins.) Depending on the style of rosé desired, winemakers will leave the juice and the skins in contact from two days to 20.
(Another winemaking method, saignée, involves a winemaker taking a red wine like pinot noir and, usually hours after making the wine, bleeding off a small amount of juice while still pale to make rosé. Doing so makes the remaining pinot noir more concentrated and bolder – a desired affect.)
All that said, Domaine Cristia Winery occupies the heart of the Châteauneuf-du-Pape commune in the Rhône region. It also makes wines from the Côtes du Rhône AOC, the Vin de Pays and Provence.
Food Pairings: The 2017 Domaine de Cristia Côtes de Provence Rosé pairs nicely with charcuterie, crab, grilled fish, roasted pork, salads, shrimp and grilled vegetables.
Certified Sommelier Stanley Browne owns Robust Wine Bar in Webster Groves and Downtown at the MX in St. Louis, as well as Snax Gastrobar in St. Louis' Lindenwood Park neighborhood.