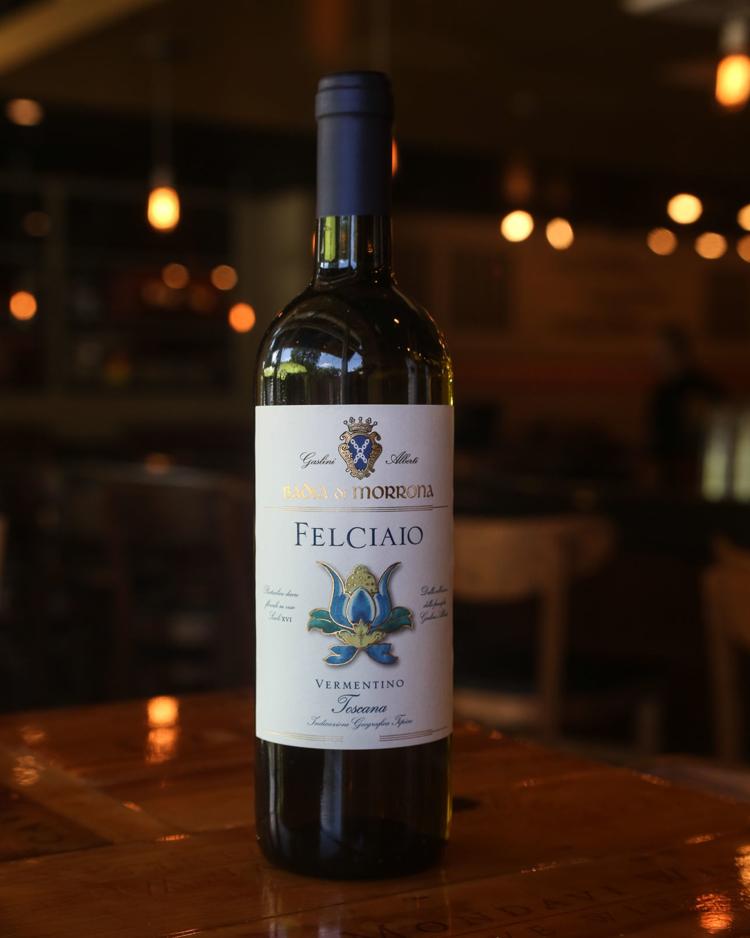 2016 BADIA DI MORRONA, FELCIAIO – TUSCANY, ITALY
Grape: 100% Vermentino
Owner/Winemaker: Gaslini Alberti family
Aged: 100% stainless steel before bottling
Approximate Retail Price: $18
TASTING NOTES:
Color: Bright and reflective with a pale straw hue, green and gold highlights
Aroma: Mellow citrus, white flower petals with a hint of melon
Taste: Refreshing and acidic with pleasant hints of lemon, apple and pineapple with a lingering finish
Tuscany. The name of that central Italian region itself can invoke passions and visions of a life long forgotten or long sought after, filled with food, wine, a beautiful countryside and breezy summer nights.
The Badia di Morrona estate, located in the heart of Tuscany, lies 15 miles from Pisa and 30 miles from Florence, and boasts more than a huge and elaborate winery. It also produces its own extra-virgin olive oil, with its own mill on the estate, and encompasses a restaurant that uses vegetables and fruit grown only on the estate; five separate villas (each with its own swimming pool) for guests, with either hotel rooms or apartments, all renovated from houses where farmers once lived; and a fully restored abbey and monastery dating back to A.D. 1089.
The Gaslini Alberti family purchased Badia di Morrona in 1939, with the property totaling 1,500 acres – 282 planted as vineyards and 100 as olive groves, with the rest dedicated to grain fields and natural woods. Focusing on sangiovese, the main grape of Tuscany, the family replanted all the vineyards with superior clones, vine densities and training systems based on both soil type and the wine intended for production. With more than half of the vineyards planted to their beloved sangiovese, the family also grows cabernet, merlot and syrah – varietals friendly to the Tuscan terroir. They also plant white varietals such as vermentino, trebbiano and chardonnay.
Badia di Morrona produces more than a dozen different wines, including grappa and the dessert wine of the region, vin santo. Badia di Morrona's 2016 Felciaio, made of 100 percent vermentino, has an inviting aroma, laced with heavy flower petals and citrus, and a refreshing palate; it remains a favored summer white to all who have had the good fortune to taste it.
Food Pairings: This wine nicely accompanies fresh seafood and pasta highlighted with extra-virgin olive oil or harder cheeses with dried fruits and nuts – but it also works quite well all by itself on the patio, on a deck or by the pool.
Certified Sommelier Stanley Browne owns Robust Wine Bar in Webster Groves, as well as Snax Gastrobar in St. Louis' Lindenwood Park neighborhood.