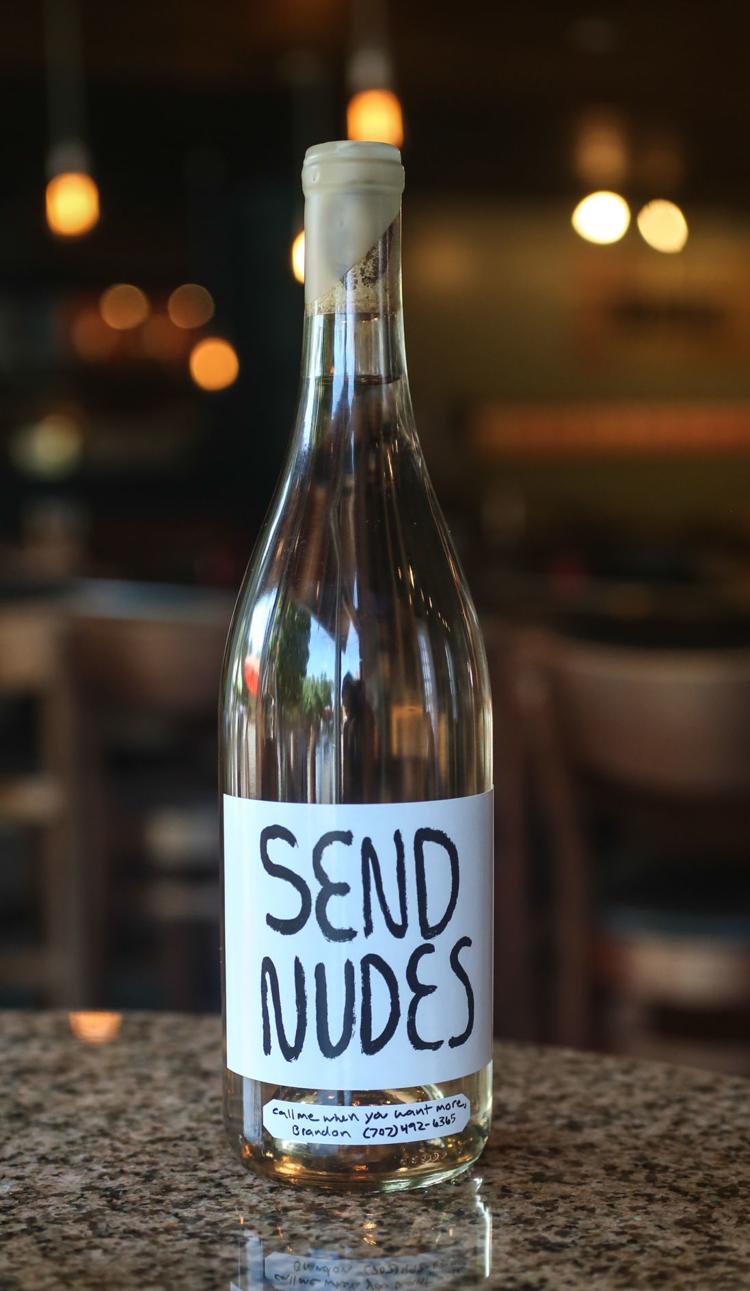 2018 SLO DOWN WINES, SEND NUDES, PINOT NOIR ROSÉ – SONOMA COAST, CALIFORNIA
Grape: 100% Pinot Noir
Winemaker: Brandon Allen
Approximate Retail Price: $20
Website: slodownwines.com
TASTING NOTES:
Color: Very pale – grandma's guest-bathroom shell pink
Aroma: Deceptively aromatic; white cherry Popsicle, strawberries on a beach and a peach Jolly Rancher stuck to your tooth
Taste: Like a pink elephant in ballet slippers; dances on the palate with divine grace, spotlighting wild mulberry and stone fruit with surprising highlights of melon and white grapefruit
Slo Down Wines began its journey into the wide, wide world of wine a decade or so ago with 73 cases of a zinfandel, syrah and merlot blend called Sexual Chocolate.
In the years since, this boutique winery has added four more wines: Broken Dreams chardonnay, Stand Out Bordeaux blend (usually containing about 1 percent magic, as the label dictates), Love Hammer cabernet sauvignon and the newest addition to the family, Send Nudes pinot noir rosé. Slo Down Wines carefully sources its fruit, buying mostly from producers in California's Napa Valley and Sonoma.
Applying his playful yet slightly warped sense of humor to the winery's marketing, Winemaker/entrepreneur/teddy bear Brandon Allen has created an incredibly entertaining universe and persona that poke fun both at himself and at the sometimes overly serious world of wine. His company's website features films, memes and verbiage that if they don't make you cringe, will have you laughing till your stomach hurts.
Of course, no matter what kind of marketing a winery may use – humorously dry or risqué – it wouldn't be able to continue to grow in popularity and production if the wines themselves weren't actually delicious. And there, Slo Down Wines really shines. Every wine Allen has added through the years has matched the last in taste, and no vintage has ever fallen short. To quote a line from the website: "Seriously good wine that doesn't take itself too seriously."
Debuting this year to the world, Send Nudes comes as a welcome addition to the already-saturated market of dry rosés. Fitting into a category pursued by a more specific audience in search of the "palest rosé," Send Nudes may well surprise drinkers fostering expectations based on its color, with a vibrant, full nose and tantalizing yet dry palate. Always giggleworthy and great conversation-starters, Send Nudes in particular and Slo Down Wines in general provide a welcome breath of fresh air and make drinking wine downright fun.
Food (and Other) Pairings: Send Nudes would pair nicely (or naughtily) with a delightful salmon salad, Starburst candies, day drinking, yacht-rock radio, online dating, cliff diving, solar eclipses – pretty much anything. 
Certified Sommelier Stanley Browne owns Robust Wine Bar in Webster Groves.