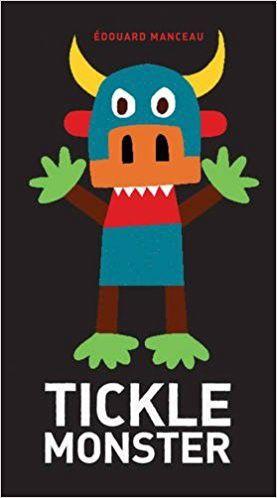 Young children customarily delight in detecting shapes in their surroundings. From noting a triangular yield sign while riding in the car, through spotting rectangular window panes, to gleefully scooping circular Cheerios from their cereal bowls, kids revel in the shapes all around them.
In that regard, parents, consider sharing with your young Euclids these three geometrically inspired and inspiring recommendations from a trio of writer/illustrators:
The first, Tickle Monster by Édouard Manceau, features an appealingly bright and stark protagonist composed of colorfully fanciful forms. Readers should enjoy watching the eponymous ogre morph from scary to silly to subdued; as its body parts are disarticulated, they become part of a tranquil nighttime neighborhood landscape.
The accompanying text should embolden youngsters to tickle various parts of the mild menace's body to debilitate it. Toddlers, in particular, should enjoy the opportunity to tickle and tame the beast, while preschoolers may take interest in tracking the changes that take place while converting creature to street scene.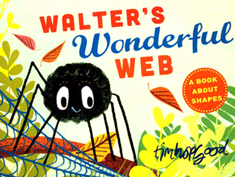 Walter's Wonderful Web by Tim Hopgood, this month's second recommendation, spotlights perseverance, creativity and an appreciation of hard work. In it, readers meet Walter, an eager young spider, who tries unsuccessfully to weave the perfect web, like those made by his friends. Throughout a very long day, Walter spins multiple "wibbly-wobbly" differently shaped webs, only to have the wind waft each away. In the end, though, through many trials and struggles, Walter feels great satisfaction as his mesh masterpiece shines in the moonlight.
Beyond naming the various shapes attempted by Walter, ensuing activities with children may include discovering small shapes in common household objects, counting the number of sides outlining each one or playfully tallying the number of triangles, circles or squares in the backyard garden.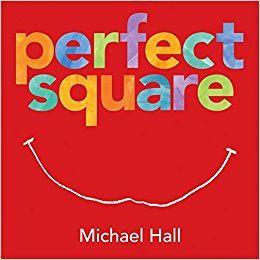 This month's third recommendation involves a book that children and adults alike may enjoy. Michael Hall's Perfect Square simply yet inventively celebrates color, form, manipulation and transformation. It also conveys basic early childhood concepts of time, texture and language through bold-hued torn-paper geometrics. Carefully placed lines and arcs bring the amorphous images into context.
In Perfect Square, Hall designs an artistic adventure that may well inspire your family to create an original picture story all its own. All you'll need is paper, a pencil – and imagination! 
At Ready Readers, we know that "Kids Who Read Succeed!" Visit our website (readyreaders.org) to learn how you can support our efforts to ensure a brighter future for our community's most vulnerable children by providing new books, early literacy experiences and more.