With cold and flu season in full force, parents might have sniffling, sneezing, drippy-nosed children tugging at their sleeves for a little extra comfort and attention. Ready Readers offers two picture book recommendations to add humor and sincerity to those wallowing in illness.
This month's first recommendation, Dragons Get Colds Too by writer Rebecca Roan and illustrator Charles Santoso, should get kids laughing from the start. Roan and Santoso team seamlessly to pair silly text and lively pictures in a how-to guide for treating your favorite fire-breathing flying pet.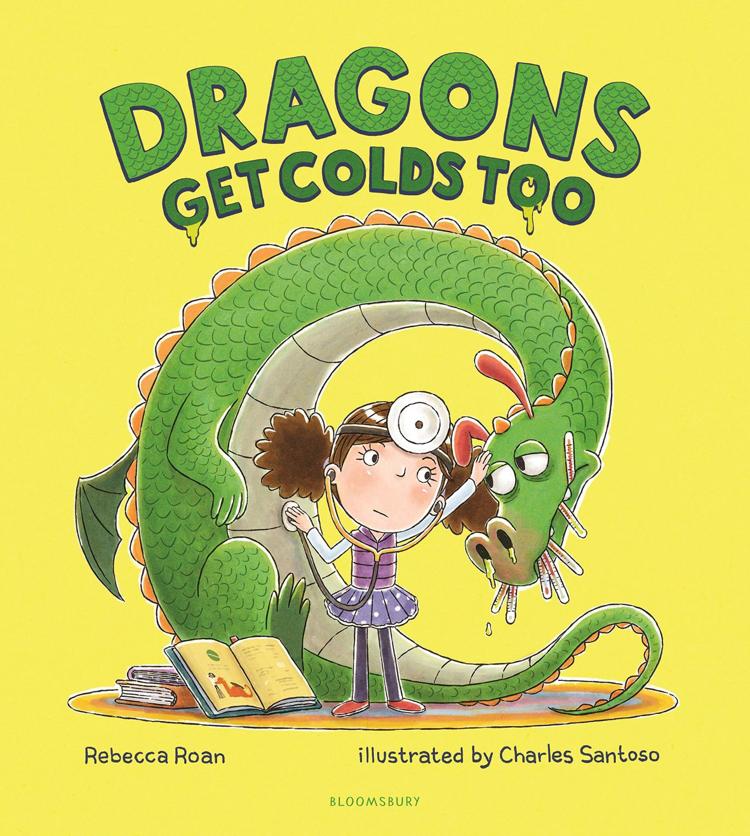 Putting the child in the role of caregiver, Roan allows children to experience the frustrations often felt by parents tasked with tending to a sick child: dealing with lethargy and leaky orifices, creatively inducing the ingestion of medicine, feeding the finicky patient and keeping the patient occupied by trying every toy and game in the house. Roan's step-by-step instructions combine with little-known facts and tips to provide a framework for introducing the various stages of sickness and nursing involved.
Dragons Get Colds Too, incidentally, features a funny early elementary-level "ick" factor that should have children alternating between "Ewww!" and "Read it again!"
The month's second recommended book offers a more tender insight into caring for under-the-weather friends. Starring an elderly zookeeper and a menagerie of animals, A Sick Day for Amos McGee pays tribute to the bonds that develop between devoted companions.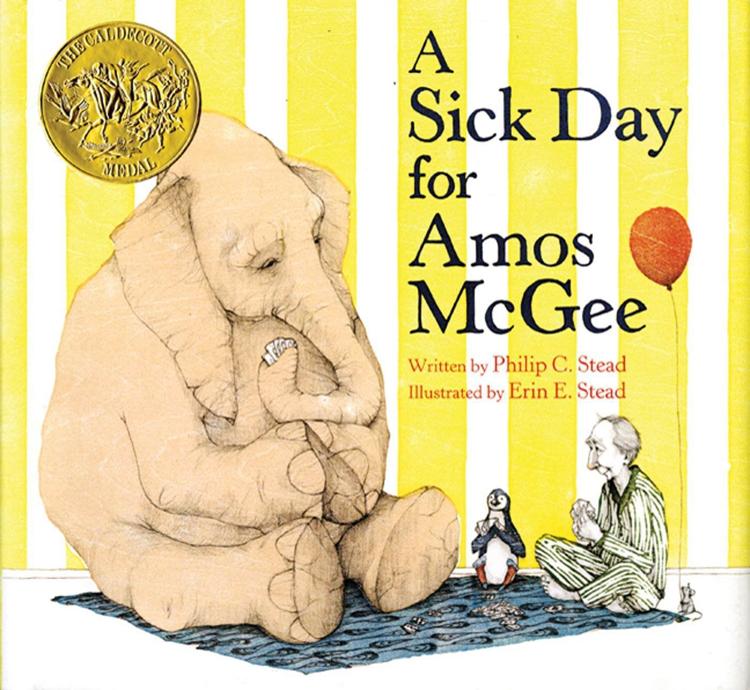 Written and illustrated by the husband-and-wife team of Philip C. and Erin E. Stead, the story opens with readers following the title character through his daily ritual of making the rounds at the zoo and interacting playfully with the inhabitants he cares for. When Amos becomes too sick to make his daily trip to the zoo, his animal friends decide to visit him to offer their own gentle ministrations.
A Sick Day for Amos McGee won the prestigious 2011 Caldecott Medal, which recognized it as the most distinguished American Picture Book for Children published in the United States in 2010. In the book, first-time illustrator Erin E. Stead offers deceptively simple-looking pictures that brilliantly convey the kind and placid temperament of all the characters. Her illustrations should combine with her husband's warm, well-paced story to make readers the real winners as they gain a glimpse into the affectionate, endearing relationships among the characters, human and animal alike. 
Join Ready Readers in sharing the magic of books with our community's most vulnerable preschoolers. Visit our website (readyreaders.org) to learn how you can make a difference. Kids Who Read Succeed!