With Valentine's Day almost here, Ready Readers recommends two books that celebrate love, family and friendship.
Children of all ages like to be reassured a parent's love will never wane, regardless of mistakes they make or changes that may occur in life. This month's first recommendation, I Love You, Stinky Face by Lisa McCourt and illustrator Cyd Moore, can soothe the fears of children everywhere and tame their wildest thoughts.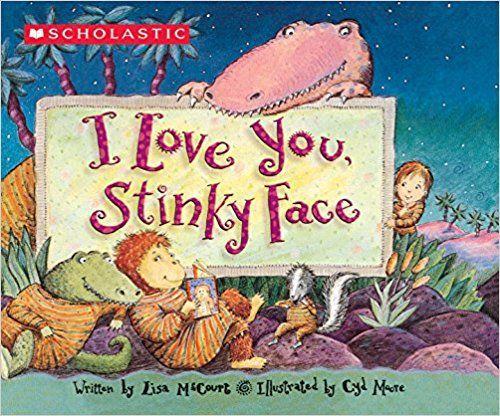 The story begins with a mother and her young son reading before bedtime. As the woman tucks the boy in, she says, "I love you, my wonderful child." Drawing on the images from the book they've just finished, the imaginative lad replies, "Mama, what if I were a big, scary ape? Would you still love me then?" The mother responds with a detailed description of how she would lovingly comb and care for her hairy ape child, even making a birthday cake from bananas for him. This creative response inspires the boy to propose increasingly more awful and disgusting scenarios in which he may not, after all, be lovable.
The delightful, brightly colored pictures by Moore depict silly-looking creatures with various off-putting characteristics, all of which (despite their pungent odors, menacing teeth or swampy surroundings) the patient, fun-loving mom equally adores.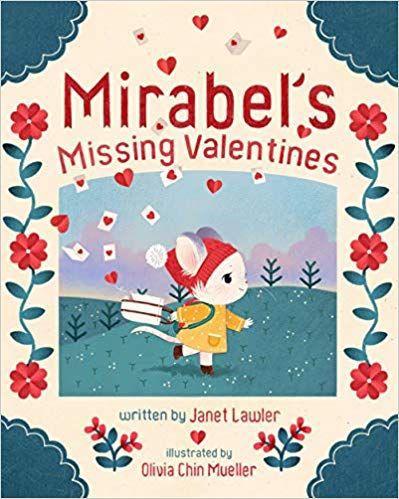 The second book in this month's spotlight focuses on the tradition of celebrating Valentine's Day in school. In Mirabel's Missing Valentines by Janet Lawler and illustrator Olivia Chin Mueller, readers experience the occasion through the eyes of a timid mouse who's not looking forward to the big valentine exchange.
Lawler understands that although many children anticipate creating and exchanging cards with their classmates, the custom can daunt shy youngsters. That applies to Mirabel (the titular timid mouse), who, despite her apprehension, crafts lovely works of art for each of her fellow students. Unbeknown to Mirabel, though, all the valentines fall from her backpack as she makes her way to school. Each subsequently lifts the spirits of neighbors who find the valentines, but when Mirabel discovers her cards have vanished, she worries her friends will be angry at her – compounding her trepidation.
Lawler's short rhyming stanzas provide the outline for the story, but Mueller's pictures fill in important details that make this a deeply satisfying read. The book's illustrator imbues the story with a sense of hopefulness despite the main character's doubts and fears. More specifically, Mueller's varying use of pastel and vivid tones creates harmony in drawings that seem both old-fashioned and current at the same time, and beautifully balances the sometimes conflicting emotions Mirabel feels. Parents and other caregivers should share this book with all children they love. 
At Ready Readers, we know that "Kids Who Read Succeed!" Visit our website (readyreaders.org) to learn how you can support our efforts to ensure a brighter future for our community's most vulnerable children by providing new books, early literacy experiences, and more.