Every culture has its own folklore, stories passed down through the ages that explain natural phenomena, teach subtle lessons or do both. Ready Readers this month recommends a pair of lore-based tales to share – one from Ireland, just in time for St. Patrick's Day.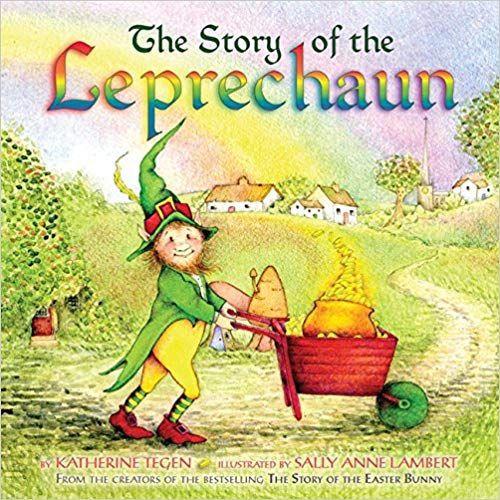 That recommendation, The Story of the Leprechaun, comes from writer Katherine Tegen and illustrator Sally Anne Lambert and spotlights their take on the Emerald Isle trickster.
Tegen ably introduces key elements of leprechaun lore: their small stature, industrious work as shoemakers, miserly nature, cunning and gift of blarney, as well as the storied pot of gold at rainbow's end. Perhaps the most enchanting aspect of the fairy cobbler legend involves the reward of wishes granted to anyone who manages to catch one.
Tegen's prose engagingly sets the stage as Tim, an avaricious human, does indeed seize one of the wee magical men. Tim believes himself to be shrewder than the hardworking sprite and attempts to make the most of his good luck, demanding the leprechaun's pot of gold, 100 pairs of shoes and three more wishes. Because leprechauns cannot lie, the sly fellow employs a most creative plan to keep what's his and to teach his overly confident captor a lesson.
Lambert's soft, rainbow-hued illustrations convey a sense of time and place in the Irish countryside. Deliberate accents of saturated tones call attention to key plotlines, marrying the text and pictures to great effect. This book would serve well in celebrating St. Patrick's Day with children ages 3 through 7.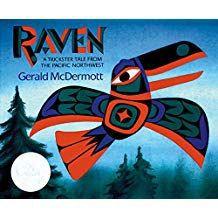 This month's second folktale comes from celebrated author and illustrator Gerald McDermott, past recipient of the prestigious Caldecott Medal for children's literature. Raven: A Trickster Tale From the Pacific Northwest introduces readers to a character central to many Native American myths. Represented at times as a mischief-maker, Raven instead functions in this creation story as a caretaker and savior for the people of the earth.
Raven arrives to darkness and cold on this world. He flies across it and, far in the distance, spies light emanating from the house of the Sky Chief. Using his magic and intellect, Raven conceives a plan to gain entrance to the Sky Chief's lodge to steal the light so desperately needed to dispel the cold and darkness in the world. He cleverly transforms his figure and becomes a trusted member of the Sky Chief's family, allowing him to achieve his goal.
McDermott's watercolor illustrations brim with rich, deep colors and symbols that perfectly convey the landscape and characters, setting the atmosphere of the story from the first page. His use of sharp edges and saturated tints in depicting the title character presents a stark contrast to the soft, dreamlike edges and earth tones used predominantly throughout. Children of all ages should be enchanted as they watch Raven transform from playful toddler to sun-stealing winged warrior, bringing light to all the people. 
At Ready Readers, we know that "Kids Who Read Succeed!" Visit our website (readyreaders.org) to learn how you can support our efforts to ensure a brighter future for our community's most vulnerable children by providing new books, early literacy experiences and more.