August finds many families suffering late-summer fatigue from the hustle and bustle of vacations, travel and so forth. Before sending the kids back to school, though, parents, you may want to begin a new practice to help equip them for the year ahead: slowing down and finding calm.
Mindfulness has become a buzzword in these busy times, with countless books extolling the daily practice. Since the concept centers on lessening the stress in our lives, we at Ready Readers encourage you to begin with a few books that encourage families to pause, listen, think, notice and appreciate together.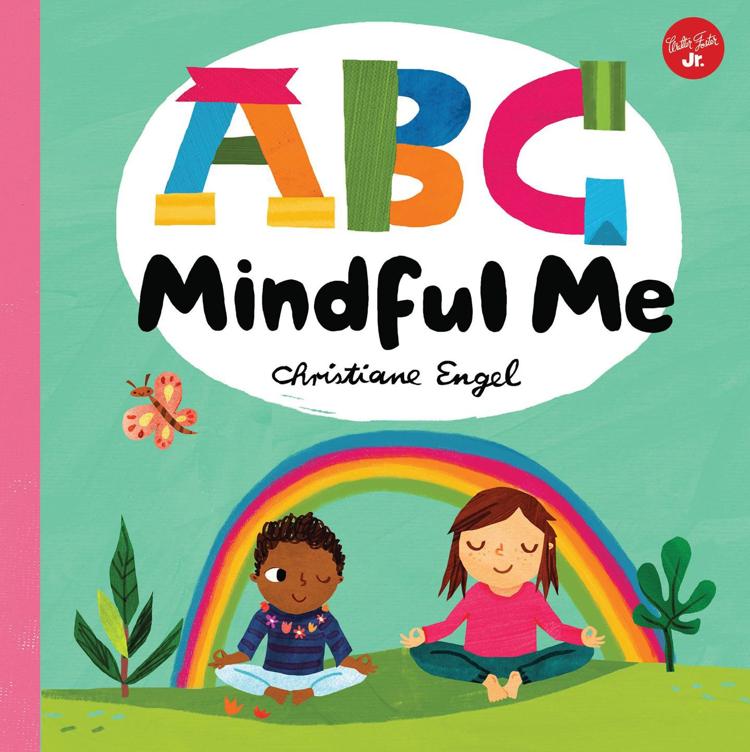 Our first recommendation, ABC Mindful Me by author/illustrator Christiane Engel, gently introduces the basic tenets of mindfulness.
Despite the familiarity of format of an alphabet book, the concepts chosen here for each letter plumb far deeper than the typical "A is for Apple." Engel succeeds in creating an engaging visual backdrop for the sometimes amorphous alphabetical subjects. Using a rainbow of colors and a childlike drawing style, she provides important visual clues to bring ideas into focus for both children and adults.
Because ABC Mindful Me presents ways of thinking that children may not have encountered before, enjoying this book together can inspire meaningful conversations among parents, children and siblings. Repeated readings should strengthen not only family ties but also each child's growing vocabulary.
Our second recommendation, Meditate with Me: A Step-by-Step Mindfulness Journey, comes from author Mariam Gates and illustrator Margarita Surnaite.
Its calm, straightforward text and subtle pastel pictures are masterfully matched. Gates begins with simple textual prompts guiding children to perform effortless everyday movements, paying special attention to ordinary, perhaps previously overlooked functions: "Now notice your breath, in and out through your nose. Is the air cool? Is it warm?" Meanwhile, Surnaite's friendly elephant child, dressed in colorful clothing, demonstrates the action, closing her eyes and using her curved trunk to expel breath into the air above her.
As the story progresses, various animal characters express a myriad of emotions, including happiness, anger and excitement. Finally, Gates provides a meditation routine designed to help children focus, regulate their breathing, and achieve calm and relaxation.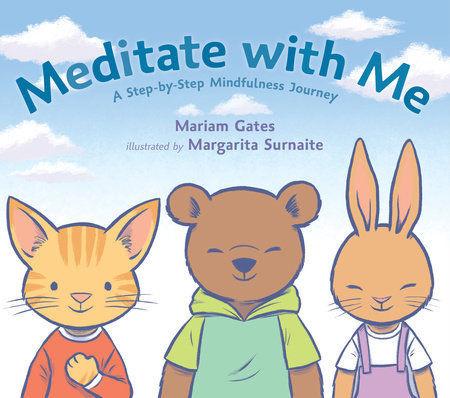 Reading and sharing Meditate with Me should be especially helpful for youngsters just beginning to explore emotions and behavioral control. As with this one, our Ready Readers make a point of calling children's attention to characters' emotions in the books read during their weekly story time visits to classrooms.
Enabling youngsters to identify and label their emotions equips them with the tools needed to effectively communicate their needs to teachers, peers and parents. Ready Readers also share deep breathing techniques in the form of quiet, focused games, allowing our young friends to feel in control of their outlook and emotions – important, empowering skills for all, children and adults alike.
We invite you to join our efforts at Ready Readers! We prepare children from our community's low-income neighborhoods to enter kindergarten ready to learn and ready to read through providing new children's books and weekly story time visits with trained, caring volunteers. To learn more, visit our website, readyreaders.org.