Leaves are falling, swirling in whirlwinds beneath oaks, maples and other trees throughout area neighborhoods. Roughly midway through autumn, change, literally, is in the air, with the winter solstice all too few weeks away.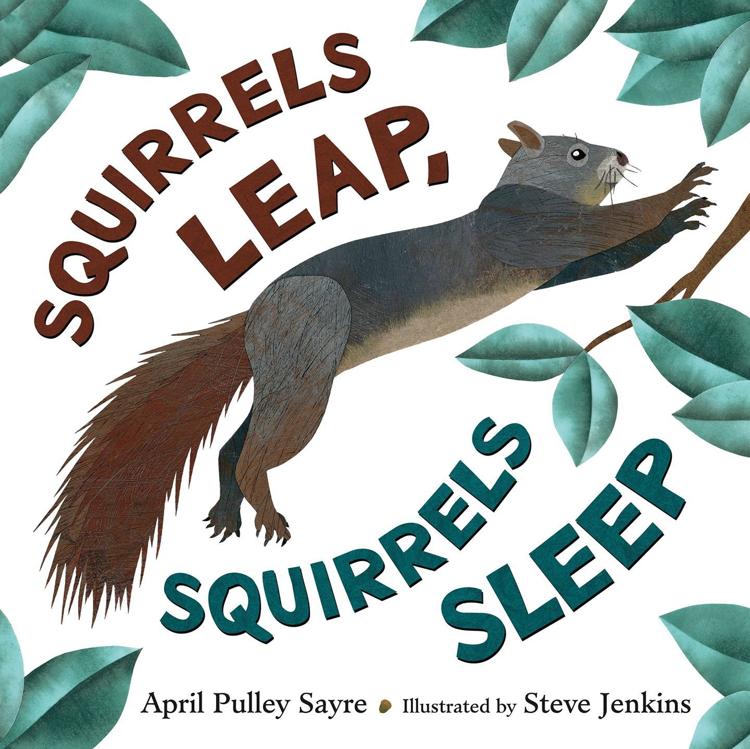 Among the busiest animals in our yards right now, squirrels are scampering everywhere, leaping from tree to tree with loads of acorns and seeds for their growing stockpiles. Because these wee collectors move too quickly for close inspection, Ready Readers suggests exploring the delightful children's book Squirrels Leap, Squirrels Sleep by April Pulley Sayre and illustrator Steve Jenkins.
Sayre employs crisp but evocative language to describe the animals, their habitats, attributes and movements. When combined with Jenkins' deceptively simple but deeply engaging torn-paper collage illustrations, her text invites children to peer at intriguing details impossible to behold in real life. Although squirrels form the book's focus, various other woodland animals are included for further discussion.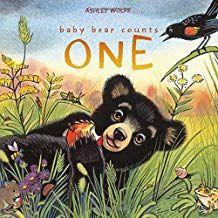 Ready Readers' second recommendation this month makes a wonderful autumnal companion to Squirrel Leap, Squirrels Sleep. Children of all ages should be drawn to the charming and engaging illustrations of Baby Bear Counts One by author/illustrator Ashley Wolff. Just one book in an enchanting series featuring the captivating cub, it brims with visual and auditory treasures. Consider the evocative language employed by Wolff in just one of Baby Bear's new and wonder-filled sensory experiences. Other antics and sounds ensue as Baby Bear encounters squirrels, beavers, deer, crows, turkeys, bees, frogs and more, with animals scurrying to prepare for the coming cold.
Wolff has used linoleum-block printing and watercolors to carefully craft illustrations that invoke a depth of field and wide array of autumnal tones and hues. Her mixed-media graphics feature surprising details that enliven the creatures and settings. Each two-page spread contains a wealth of images to explore, with subsequent examinations unveiling new, previously unnoticed gems.
If you enjoy reading to children, consider becoming a Ready Reader (readyreaders.org)! Our trained and caring volunteers visit preschool classrooms, sharing the magic and joy of books with our community's neediest children. You might also consider sponsoring our distribution of 72,000 new books to the children we serve each week.