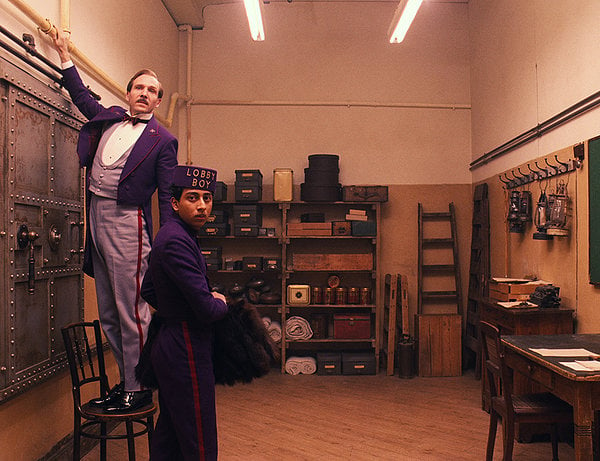 Let me state for the record that I have never met Wes Anderson. Let me also state that I would very much like to. If I am ever stuck on an elevator with a stranger or stranded on a desert island with an unknown companion, or pinned next to someone on an international flight, I would like that person to be Wes Anderson. That being said, I don't know where to begin with this movie. Like most of his films, it has the beaming charm of a French children's book, but it also has a similar tendency to meander.
The story within a story within a story within a story begins with our narrator, a young writer (Jude Law), meeting the owner of the Grand Budapest Hotel, Mr. Moustafa (F. Murray Abraham). When the writer inquires how Mr. Moustafa came to buy the hotel, Moustafa tells him he did not purchase the establishment. In order to tell him the complete tale of how he came to own it, Mr. Moustafa begins his story in 1932 when the hotel was in its prime and the concierge was an infamous fellow named M. Gustave (Ralph Fiennes).
What follows is a story of love, lust, theft, murder, intrigue and manipulation. The only thing that isn't in the story is the hotel in the title. The cast is spectacular with even the smallest roles occupied by Oscar nominees. I wouldn't describe it as a film that will have a profound impact on your psyche. It is however a visually delightful, beautifully acted tale. It's a 7.
Be the first to know
Get local news delivered to your inbox!