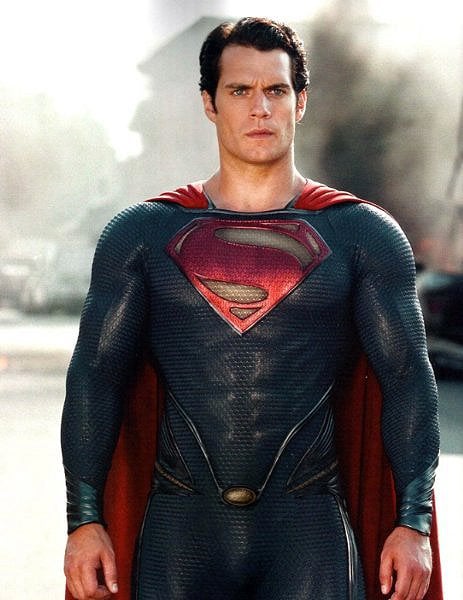 Movie fans have always had a fascination with superheroes. For decades, we have suspended our disbelief while the web-slinger netted villains, the Dark Knight sped through Gotham, and the Man of Steel leapt tall buildings in a single bound. In the '90s, it was rumored that every single episode of Seinfeld—at Jerry's insistence—had a visual or verbal reference to Superman. Everybody—and by everybody, I mean men between the ages of 18 and 36—loves superhero movies. And while this movie packs all the talent, special effects and gloss one would expect of a film with this budget and production team, something, unquestionably, is missing.
Our story begins with a young Clark Kent realizing he's different than the other kids. He comes to learn that he is not, shall we say, a local; and has abilities far beyond those of mortal men. OK, let me just stop here. If you don't know the Superman saga, I can't help you. This reboot has a few tweaks that serve the story well. (*Spoiler Alert: If you ever wondered how Lois Lane couldn't figure out who her spectacled coworker really was, problem solved.*) 
Unfortunately, the movie lacks romance both in the broad and narrow sense of the word. In the broad sense, this film has none of the light-hearted, wink-and-a-smile aplomb we've come to associate with Superman. This movie is a darker, more introspective imagining focusing more on Superman's character development than his one-liners. In the narrower sense of romance, the Superman-Lois Lane relationship lacks the spark and adrenaline bubbling over in every other aspect of the movie. Otherwise, the movie is stylish, entertaining, suspenseful and spectacular…oh and it's also two hours and 28 minutes long. It would be nice to save the world and get the girl in less than two hours. It's a 7.