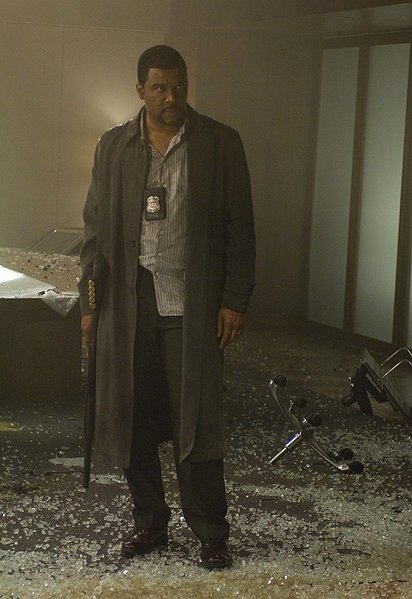 I love a good serial killer movie—Silence of the Lambs, Se7en—if it's smart and suspenseful, I am there. On the other hand, there really is nothing worse than a bad serial killer movie that is predictable—or worse—absurd. On that note, I'm sure you can imagine my frustration. I have given six hours of my life to James Patterson's Alex Cross trilogy: Along Came a Spider, Kiss the Girls and now the wildly originally titled, Alex Cross—six hours that I will never get back.
Here, Tyler Perry steps into Morgan Freeman's impressive shoes as detective/profiler Alex Cross. This time, he is hunting a serial killer called Picasso (Matthew Fox), who specializes in torture. You have to admit, it's a good specialty for a serial killer. I mean, if that's your chosen field, you might as well enjoy your work. The game changes for Cross when things get personal. And that's when we get nauseating lines of dialogue like I will meet him at the gates of hell before he hurts another person that I love. Barf.
This movie just annoyed me. You see everything coming three scenes in advance, and while the acting isn't half-bad, the direction and the script render any strong performances irrelevant. It's a weak week at the Cineplex.
It's a 4.