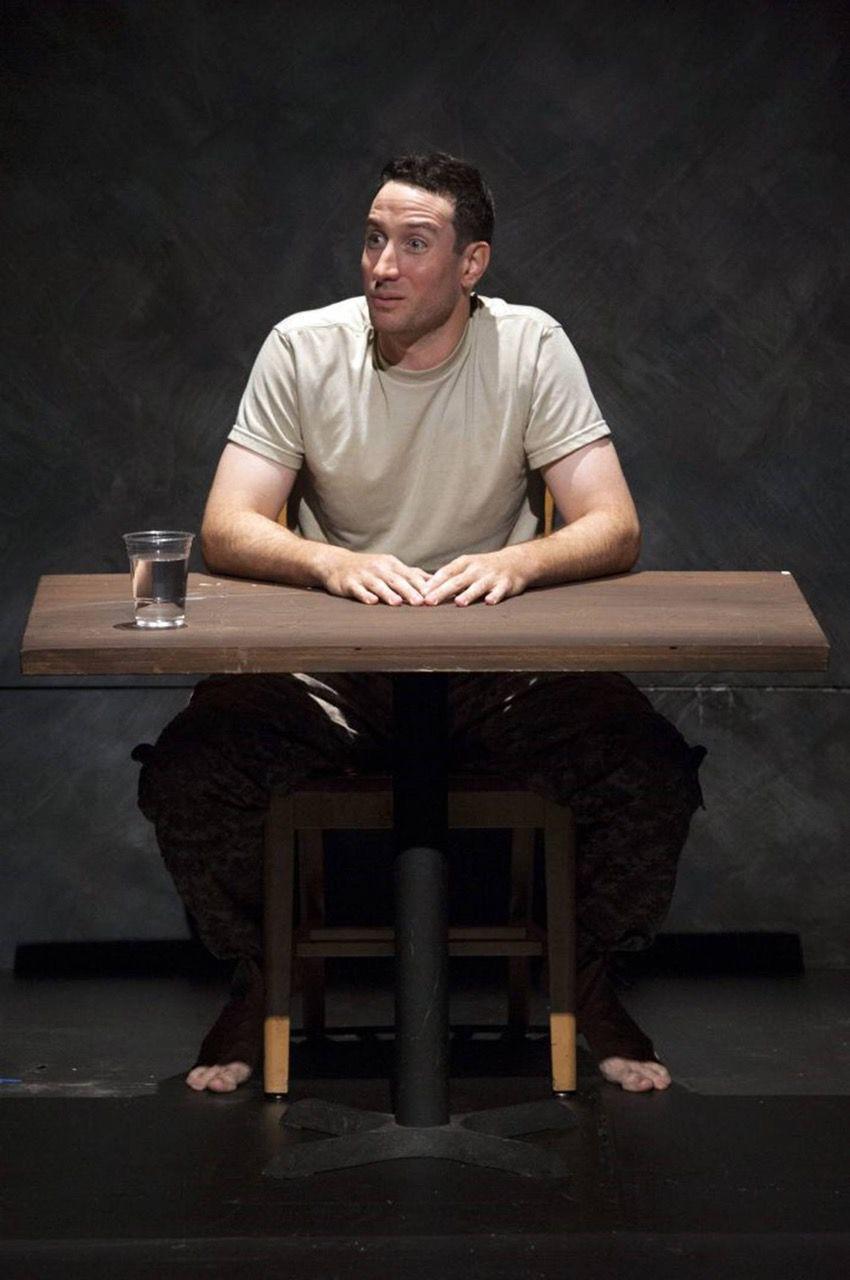 It's said that the squeaky wheel gets the grease. In the case of William Roth, founder and producing director of St. Louis Actors' Studio, contacting notorious playwright and director Neil LaBute several years ago resulted in the two artists realizing they shared a passion for seeing new works developed onstage.
After corresponding with the controversial writer, Roth struck a responsive chord with LaBute when he mounted the inaugural LaBute New Theater Festival at The Gaslight Theater in St. Louis' Central West End neighborhood in 2013. This year marks the seventh edition of the festival, which once again will take place at that venue (also the home of St. Louis Actors' Studio).
For that first festival and every year since, LaBute has contributed an original work. This year's effort by LaBute is a Midwest premiere titled Great Negro Works of Art, a short one-act production that premiered earlier this year at the New York City version of the festival. It focuses on the meeting between a little-known artist and his gallery manager as they debate race, culture and what does and doesn't constitute art, both for the individual in specific and for society in general.
As with the six previous editions of the festival, LaBute's own contribution will be presented at each performance of the (mostly) monthlong run. Great Negro Works of Art will be performed with three other plays in Set One of the festival from July 5 through 14, and then again with three different new plays in Set Two from July 19 through 28 (exclusive of certain dates for both sets).
St. Louis Actors' Studio annually solicits entries to the festival, which number between 200 and 400 per year. Submissions for each year's festival are accepted from October through December of the previous calendar year. Roth estimates that he's received a total of more than 2,000 submissions during the past seven years, from Australia, Canada and France as well as from the United States nationwide.
Throughout their correspondence, Roth and LaBute have learned that they share similar ideas about theater. Furthermore, LaBute enjoys working with smaller theaters and troupes like St. Louis Actors' Studio. Each year, LaBute tries to attend the festival, which is focused on "reaching out to emerging playwrights," says Roth.
To be eligible for consideration, scripts can have no more than four characters and must be crafted specifically for the intimate performance space (an 18- by 18-foot stage) at The Gaslight Theater. All works are professional, new, one-act plays of 45 minutes or less which have not previously been produced. The company's news release states, "Our focus is on fundamental dramaturgy: plot, character, theme."
LaBute and Roth are part of the festival's creative team, which also includes actor/professor Nathan Bush, actor/director Michael Hogan, teacher/novelist Edward Scott Ibur (co-founder of the Gifted Writers and Artists Project for Middle School and High School), actor/teacher/director John Pierson, documentary film editor and script development editor Julie B. Schoettley, actress/writer/director/professor Elizabeth Helman and teacher/St. Louis Actors' Studio associate director Patrick Huber.
Plays to be performed in Set One of this year's festival are:
 Great Negro Works of Art, by LaBute, directed by John Pierson.
 Color Timer, by Michael Long (Alexandria, Virginia), directed by Jenny Smith.
 Privilege, by Joe Sutton (West Orange, New Jersey), directed by Smith.
 Kim Jong Rosemary, by Carter W. Lewis (St. Louis), directed by Pierson.
Finalists for Set Two include:
 Predilections, by Richard Curtis (New York City), directed by Wendy Greenwood.
 Henrietta, by Joseph Krawczyk (New York City), directed by Greenwood.
 Sisyphus and Icarus a Love Story, by William Ivan Fowkes (New York City), directed by Greenwood.
 Great Negro Works of Art, by LaBute, directed by Pierson.
Winning plays written by high school students are:
 Razor Burn, by Theodore James Sanders (Houston).
 P.B. and Gay, by Dylan Hasted (Glendale, California).
 Stressful Snacks, by Posey Bischoff (St. Louis).
 We'll Go Down (in History), by Ann Zhang (St. Louis).
The plays written by high school students will be presented as readings at The Gaslight Theater on Sat., July 20, at 11 a.m. Admission to those readings will be free.
Three years ago, Roth expanded the festival by taking a version of it to New York City, as noted. The festival has returned there in January of each year since, again featuring new pieces by LaBute. The well-attended performances in the Big Apple showcase the festival and its contents to audiences accustomed to seeing plays on Broadway, off-Broadway and off-off-Broadway.
"We are thrilled that Neil will be working with us again," says Roth. "Lending his name and talents to foster new works in the theater is just another example of his generosity and commitment to the arts, and we could not be more proud to host this ongoing event." [LN dingbat]
Venue: The Gaslight Theater, 360 North Boyle
Dates: July 5 to 7, 11 to 14, 19 to 21 and 25 to 28; Thursdays, Fridays, Saturdays at 8 p.m., Sundays at 3 p.m.
Tickets: $30 to $35; call 1-800-982-2787 or visit ticketmaster.com