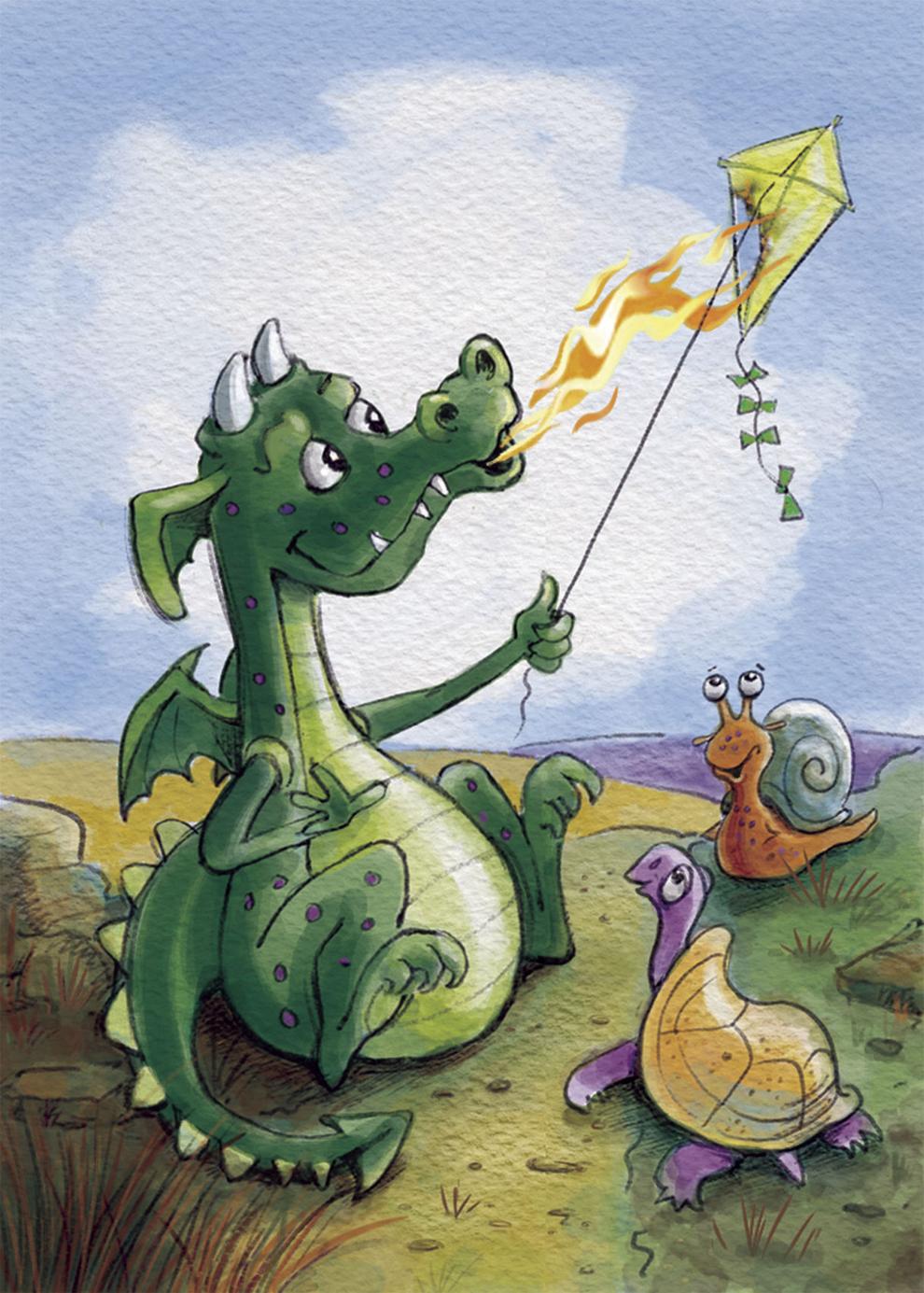 To mention artwork predominantly targeting children instantly risks slighting that work en masse. The shuddery grotesqueries of Heinrich Hoffmann (the German author/artist, not the Nazi photographer)? Yes! The whipcord magnificence of Arthur Rackham? Again, yes! The gorgeous intricacies of Edmund Dulac? Once more, yes! But one could go on and on. What of John Tenniel, Rose O'Neill and John R. Neill, for instance? What of Maurice Sendak, Leo and Diane Dillon and St. Louis' Mary Engelbreit?
For that matter, what of Ladue's own Dayne Sislen?
The deliciously whimsical work showcased here, created last year for a children's book Sislen's writing and illustrating, bears the title Whiff the Curious and Friends and measures 8.5 by 11 inches. Sislen pauses briefly in her work to satisfy … well … curiosity about that painting.
"It was painted with digital watercolor brushes in Adobe Photoshop," she relates. "For several years, I painted illustrations with real watercolors, but I quickly learned my lesson. With all the changes that need to be made in the publishing industry, digital brushes make more sense.
"This illustration came about when I entered a mythical creature design competition online. I didn't win the competition, but I fell in love with my little dragon creation, called Whiff. So I started to write a story to go with him. In the original illustration, he was roasting marshmallows using his fiery breath. Later, I exchanged the marshmallows for a kite and added some friends."
Despite the whimsical nature of Whiff the Curious and Friends, Sislen's academic and vocational background, frankly, embraces whimsy in no way, shape or form. From Washington University in St. Louis' school of fine arts, she earned an associate's degree; from Maryville University, a Bachelor of Fine Arts degree.
Sislen then worked for the now-defunct Stolz Advertising agency, starting as junior art director and graphic designer before being promoted to senior art director and vice president. She then served as a consultant designer for Hughes Advertising (now called HLK, a shortening of HughesLeahyKarlovic) and taught graphic design and illustration at Maryville as adjunct faculty.
"In 2009, after 40 years in the advertising business," says Sislen, "I decided to devote myself to illustrating children's books.
"I love illustrating for children. As a young child, I spent many delightful hours studying the illustrations in picture books and pretending to read the books using the illustrations for clues. As an adult illustrator, I want to bring that same joy to other children.
"When I worked in advertising, I always had to be an adult. My illustrations and layouts were about selling products. Now, I love to let my inner child loose and really use my imagination when I illustrate. It's fun to be a kid again."
Ultimately, that reflection revisits the publishing context of the kite-flying, potbellied firedrake and Whiff's shellbound buds.
"I also illustrate children's stories for other authors," says Sislen. "I've illustrated eight books for other authors, and I'm working on No. 9. I love what I do and think children's book authors are some of the most fun people to be around and work with. It's quite a change from the high-pressure world of advertising.
"Children's picture books are important. Children are the building blocks of our future. What better way to spend my time? I love creating the visual stories and fantasy that help children learn about the world around them." 
To learn more about our featured artist, visit daynesislen.com.
St. Louis-area artists who wish to be considered for future installments of this monthly department of Ladue News should email inquiries to bhollerbach@laduenews.com with "Art and Soul" in the subject line.