This month, Ready Readers recommends two books for children who are wild about animals!
The month's first recommendation involves a modern retelling of the beloved Aesop tale The Tortoise and the Hare, featuring a lively story by writer Alison Ritchie and bright, bold illustrations by Nahta Nόj. A simple narrative and engaging characters keep the centuries-old action fresh.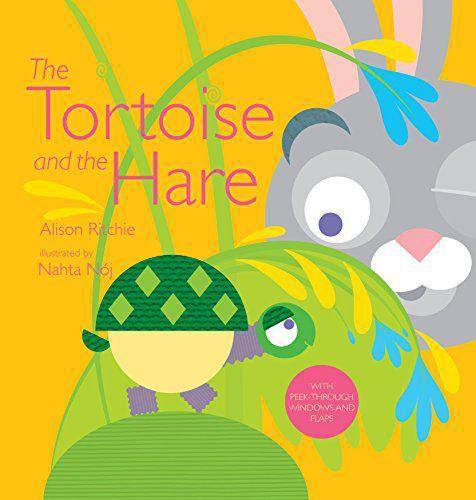 As in the traditional tale, Tortoise challenges Hare to a race. Hare finds the idea preposterous but agrees to oblige his slower opponent. Hare's inflated ego and post-snack malaise lead him to take a nap midcontest, allowing the trudging Tortoise to emerge the winner.
Several pages feature cutouts, flaps and other fascinating features that should keep children requesting, "Read it again! Read it again!"
Opportunities abound to discuss interesting words and adages sprinkled throughout the story. Youngsters should enjoy spending time with their reading buddies discussing the language and maxims found in The Tortoise and the Hare, such as "Pride comes before a fall," and "Slow and steady wins the race."
This month's second recommendation, Just Like My Brother, features animals of the African savanna interacting in a carefree game while a secondary, potentially treacherous, plot evolves in the background. Writer/illustrator Gianna Marino presents an engaging story of creatures living peacefully in a shared habitat. The characters and scenery are gloriously conveyed through detailed, evocative watercolor work.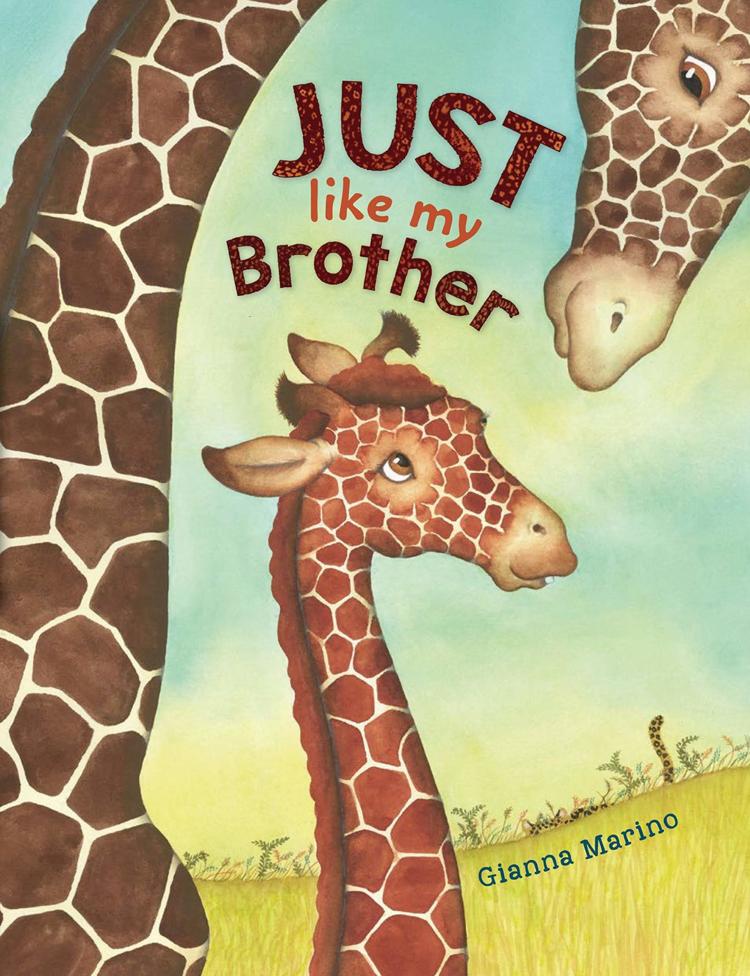 At the outset, readers meet giraffe siblings playing hide-and-seek. When the younger sister has trouble spotting her much-revered big brother, she seeks assistance from groups of nearby animals. She first asks a turtle, "Have you seen my brother? He's very tall." When the turtle explains, "You're tall," she replies, "Not as tall as my brother." The youthful giraffe ventures on, meeting other clusters of critters that she asks for help, describing her older sibling in various ways: spotted, fast and brave. Each time, the animals point out that those words describe her as well, and she timidly replies, "But not like my brother!" She finally realizes her own strengths – and thereby gains pride and confidence.
Just Like My Brother engages children in a seek-and-find game within each of Marino's picture spreads. The young giraffe might not see her brother hiding, but children enjoying the story will delight in pointing out his ineffective places of concealment.
These two books will be shared this month with the 10,000 children in the Ready Readers Storytime program. 
You can join us in sharing the magic of books with our community's most vulnerable preschoolers. Visit our website – readyreaders.org – and never forget, Kids Who Read Succeed!
Be the first to know
Get local news delivered to your inbox!