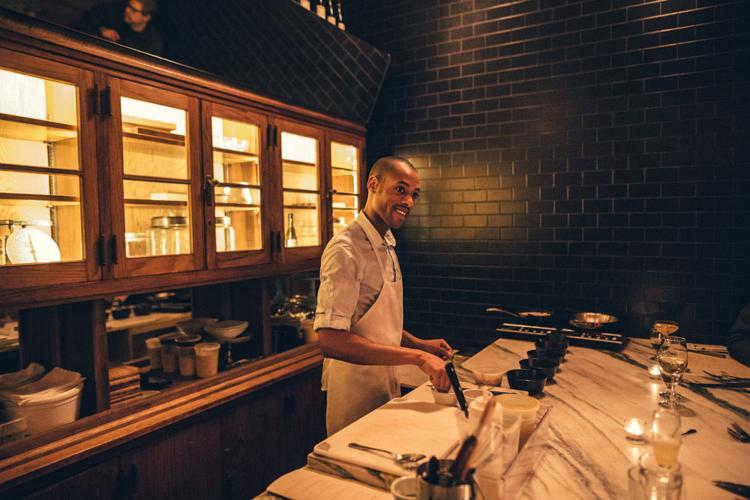 Tyler Davis has had a busy year, and it doesn't appear to be slowing down anytime soon. Not only is Davis serving as the executive pastry chef at Element in St. Louis' Peabody Darst Webbe neighborhood and running the online Alchemy Artisan Bakery, but also he was invited to compete on Food Network's popular Halloween Baking Championship program. Ladue News caught up with Davis to discuss his baking roots, his turn as a TV star and his plans for the future.
How did you get your start in baking?
It's kind of a weird story. I actually started out doing savory food, and I was a line cook. I felt like there was a need for me to learn to work pastry a little more because none of the chefs I worked under did much of it. So really, it was a practical decision to have something to fall back on as much as anything else. It turned out I really liked it, and so after starting my online bakery, I ended up getting offered a position at Element working with Josh Charles, and it's just been a great experience.
Tell us a little more about your personal ventures outside of Element.
Well, I have my online business, Alchemy Artisan Bakery, which specializes in cheesecakes, and I'm also doing a series of pop-up dinners at Brennan's [in St. Louis' Central West End]. We're looking to turn Alchemy into a brick-and-mortar space sometime in 2018, probably late next fall or so. My partner and I kind of felt that it was necessary to take the next step there. We have a lot of momentum, and there were a few investors who were interested, and everything just kind of makes sense. We don't need a lot of space, because it's going to be a small, boutique-style bakery, and we already know what we want to specialize in, so it's just a matter of finding somewhere that suits our needs.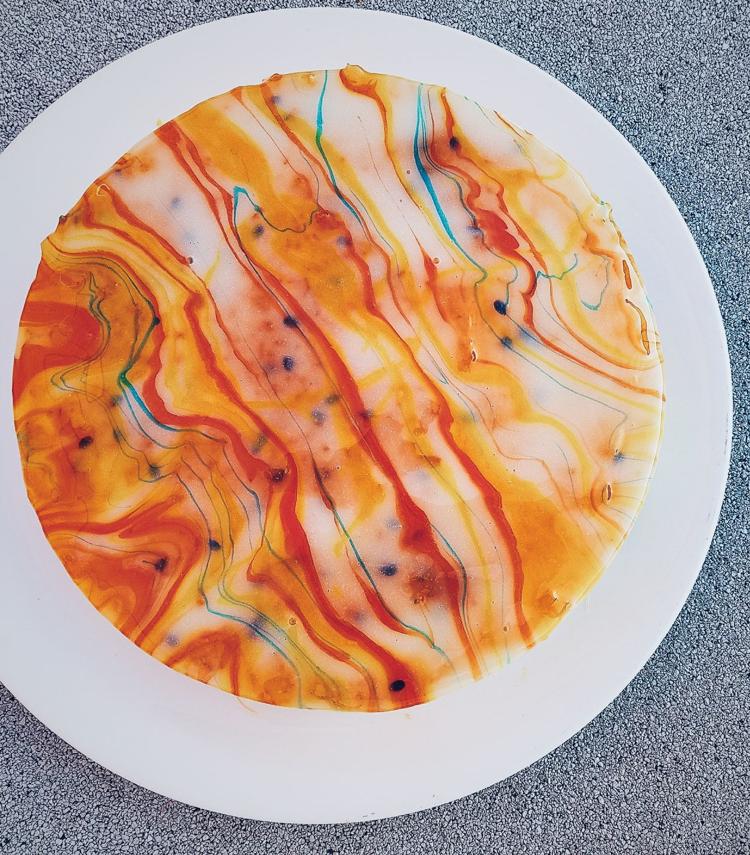 How did the opportunity to appear on the Halloween Baking Championship come about?
It was really random. I was at work, and our general manager came down and said that a girl from the Food Network had called for me. So I called her back, and she asked if I was interested in being in a competition. When I said yes, she told me that the deadline for the application was actually that day, so I had to rush and get all the paperwork done and submit pictures to the casting directors. By the next day, we were already doing Skype interviews. A couple of months down the line, I found out they had picked me for the show! It was kind of a whirlwind process.
What was the experience of being on the show like? Do you feel like you learned any lessons?
Amazing. It was a huge opportunity, but also one of the most difficult things I've ever done in my life. All of the contestants were such nice people, but it was very, very intense. It is not just baking cookies and cupcakes like people imagine. I had no idea what it was going to be like going in, and there was no real way to prepare for it! I definitely learned just to believe in myself as a chef and not deviate from the things I know I'm great at.
What's next for you?
Well, of course, I'm very focused on opening my bakery, so apart from Element, that's taking up the most of my time for sure. One thing I've been thinking about is that maybe in 2019 or 2020 I want to take some time off, travel the world and cook in different kitchens and just learn. I'm also thinking a lot about my Purveyor's Table pop-up dinners, and expanding those and exploring new concepts. I'm super passionate about both savory and pastry, so I'm always looking for new ways to challenge myself in both.
Alchemy Artisan Bakery, 314-757-0605, alchemybakery.com
Be the first to know
Get local news delivered to your inbox!