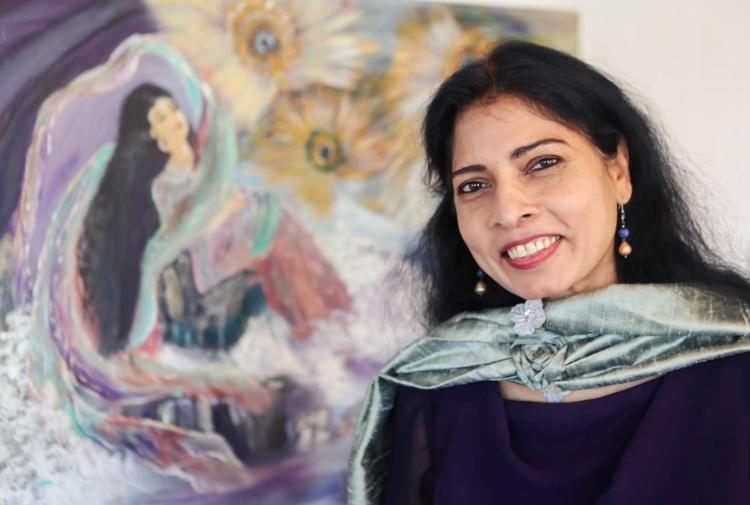 Intersecting her two life passions, painting and healing, Dr. Sreelatha Varma, assistant professor at Saint Louis University School of Medicine and clinic director at SLUCare Internal Medicine at Des Peres, is showcasing her "Dream" series, at the Grafica Fine Art & Custom Framing gallery in Webster Groves, beginning March 31. Proceeds from "Dream" will benefit the Mid-America Transplant Foundation, which provides support to transplant patients, donor families and the community.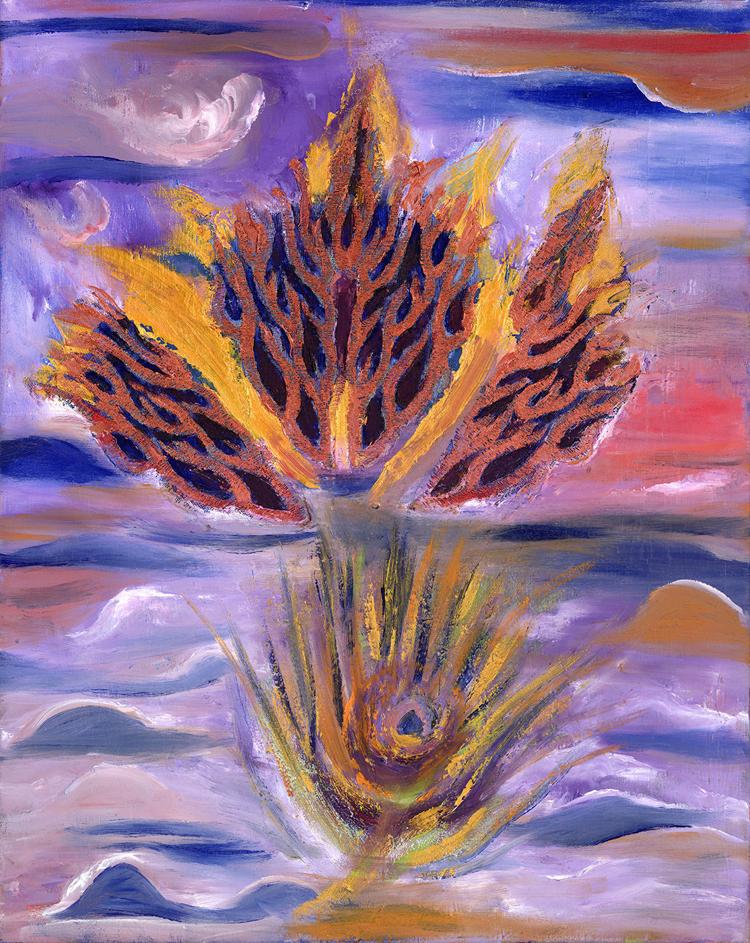 As a doctor and medical school professor, how did painting enter the picture?
I have been painting since the age of 16. I did art shows in India (benefiting blind children in India) before moving abroad to benefit society. We moved to Europe before moving to the United States, and I never stopped painting. When our son was growing up, I did artwork for school auctions.
How do you see your painting and your medical profession overlap?
My father, who passed away three years ago, was the greatest inspiration for me. He devoted his entire life doing charity work in India, and he educated many orphans, giving them free college education. Many of them settled well in life throughout the world. Before he passed away, his last words were that I should use my talents to help mankind. When I started working on the "Dream" series, I had no idea which charity it would benefit or how it would benefit mankind. My husband is a devoted transplant surgeon, and I saw how much he cares for his patients. I started reading all the letters sent by his patience and started compiling them – that made me understand how much these families go through. I thought it would give a greater purpose for me in life if I could help these families even a tiny bit. I was praying for some direction as to how to go about it, and I got a call from Lynn [Bozzay], the Grafica studio owner, who called and said, "Sree, what are your thoughts on donating the proceedings to Mid-America Transplant Foundation?" and I got my answer, and things evolved from there.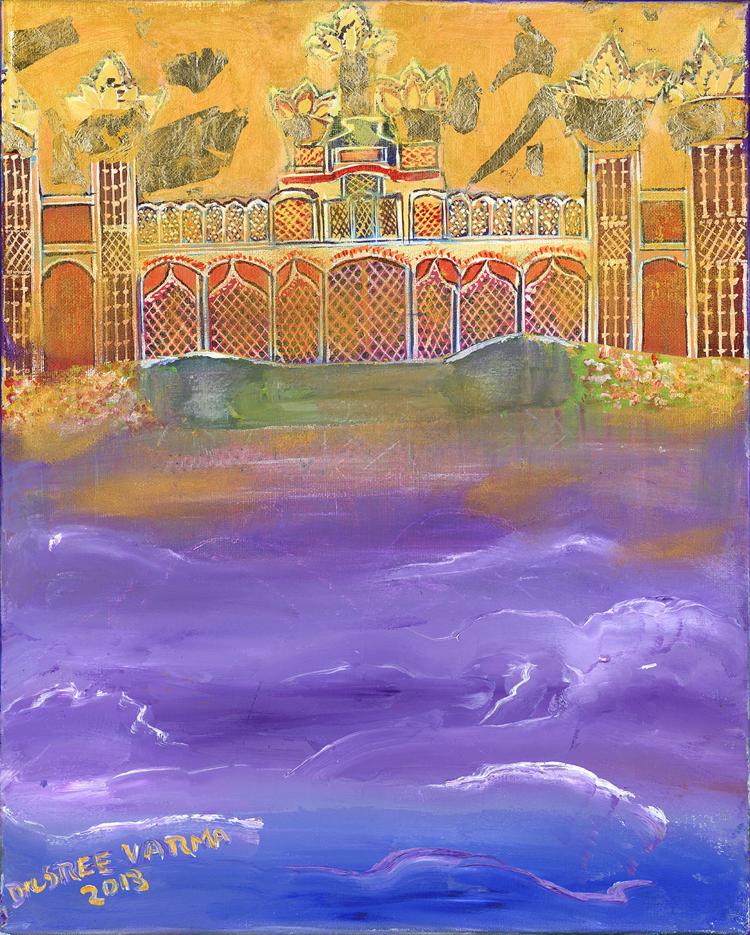 What mediums do you specialize in?
I do work with oils, acrylics and mixed media. I also do Kalamkari art, which is an age-old Indian art technique.
What inspires your art?
Dreams have inspired many artists throughout the years. Some dreams are very vivid and inspiring. I have actually dreamed about uncreated paintings most of the time. I get inspiration all around me, everywhere I venture, who I speak with, what I experience and everything I do outside of the art field. I have also traveled throughout the world and lived in Europe for five years, experiencing the utmost beauty of nature and God's creation in these places.
What are your future goals for your art?
For my work to be enjoyed and recognized by others for its creativity, life and colors. I look at it as an opportunity to mentor others, especially on a personal level, uplifting their spirits by focusing on the best aspects of creation. I want my art to light a candle in the dark. It is a continuous journey, and I will not stop until my death.
Sreelatha Varma, sreelatha-varma.pixels.com
Grafica Fine Art & Custom Framing, 7884 Big Bend Blvd., Webster Groves, 314-961-4020, graficafinearts.com