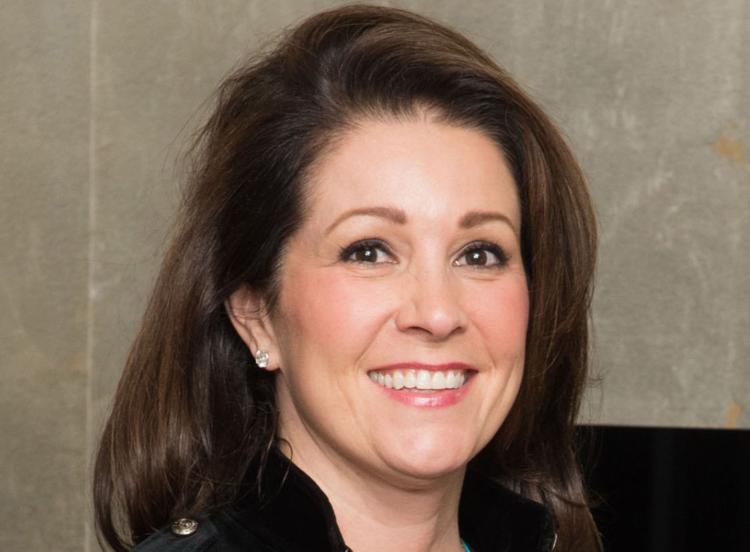 When people hear "Dielmann Sotheby's Real Estate," they associate it with buying and selling some of the finest homes in St. Louis. However, Kristin Dielmann, director of special projects, sees the company as a perfect venue to help promote some of the area's best-established and up-and-coming artists whose work may grace the homes that the firm's clients buy and sell. Ladue News spoke with Dielmann about her new initiative to open the company's offices as St. Louis' newest gallery space.
Tell us about your new foray into the arts.
What we're doing is creating a recurring quarterly event. The first one will happen in conjunction with the Friday kickoff of the St. Louis Art Fair in Clayton on Sept. 9. Our space, 8301 Maryland Ave., will open at 4 p.m. and will remain open throughout the evening. We'll have cocktails, food and our artist-in-residence, who will showcase some of his work.
Then on an ongoing basis, we're going to offer up our space here in Clayton as gallery space for various St. Louis-based artists to display their work. They can bring in prospective clients, and obviously our agents' clients will have an opportunity to look at and purchase whatever work they might enjoy in their homes. It's a great way for us to get back to Sotheby's artistic roots and also support and encourage local artists here in town.
How did this idea originate?
We borrowed a bit from some of our other Sotheby's affiliates around the country, although it's a little different from what they do. Our president, Kerry [Brooks], is an avid arts supporter, and he has quite a collection of his own. It's important to him and us to have really great art in our space, and we thought the best way to do that and make it ever-changing was to work with local artists. We talked with some affiliates around the country that have done similar things and decided to roll out our own version of it here in town.
Will there be any sort of charge associated with the quarterly artists' events?
There's no charge to come in. We have a website, www.dsirevents.com, where people can find more information and RSVP so we have a gauge of how many people are coming out, although we'll be open for everyone.
Can you announce who your first artist will be?
Yes! It's Mark Travers [marktravers.com]. He's done a lot of really cool print work so we're very excited about that. Then, subsequently, we'll be welcoming different artists throughout the year, changing work out monthly. At the quarterly events, the artists who have been featured during that period will showcase some of their work, but people can come in any time and check out the art.
We're looking for other artists to partner with, so I would like to encourage your readers to point us in other directions, and we'll be happy to take a look.