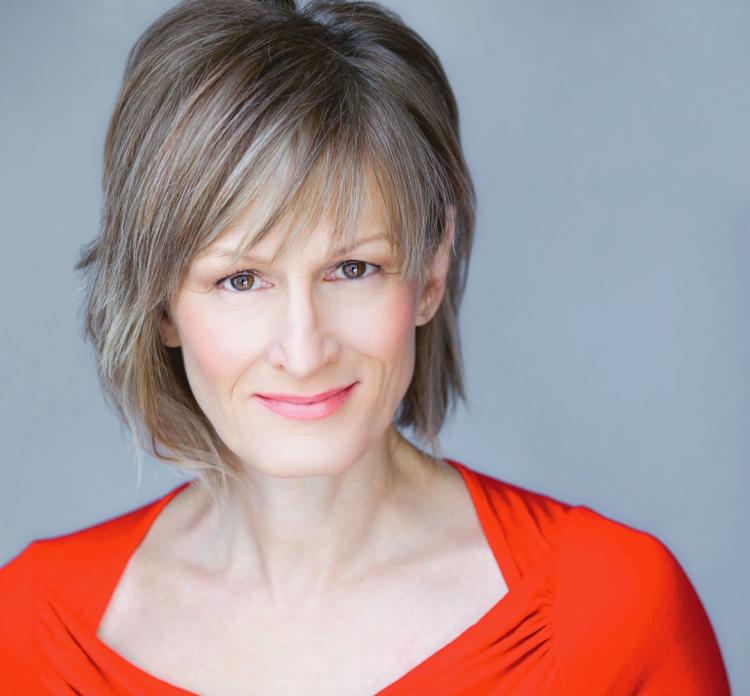 Since 1995, Corinne Melancon has been a favorite in STAGES St. Louis productions. Originally from Buffalo, New York, Melancon started dancing at age 3 – later attending Lewiston, New York's Niagara University. Melancon began performing in local high school, community and dinner theater productions in Buffalo, earning her Actors' Equity card before moving to New York City. Her first job there was as a Radio City Rockette for one summer before she was cast in the Broadway show Me and My Girl, which ran for 3½ years. Ladue News talked with Melancon about her role in STAGES St. Louis' current production of the musical comedy 9 to 5, which is based on the hit movie that starred Jane Fonda, Lily Tomlin and Dolly Parton.
Are you a fan of the movie? What aspect of the show is most appealing to you?
I am very much a fan of the movie, and this is my first time doing 9 to 5! The most appealing aspect of the show is how the relationship of these three women changes from the beginning of the show to the end (and how they change their roles in the world) – and the music! The arrangements of Dolly Parton's music are really fantastic. They truly incorporate her pop sound into the score in an excellent way. There are also a lot of funny moments in the show that I think the audience will really enjoy.
Parton wrote the music and lyrics of 9 to 5 and has had an impressive career. Are there lessons that young women can take from her career path on how to overcome adversities?
Absolutely! Dolly Parton was dirt-poor when she started her career, and she now has an entire empire – a Dolly "brand." She is obviously incredibly intelligent, ambitious and talented, and she has her hand in all parts of show business. She is also a stellar entrepreneur and a smart businesswoman. I think she is a prime example and role model for anyone. She teaches you to discover your talents, be kind, be ambitious, work hard, follow your goals, and you will be successful.
Have you had similar challenges to meet in your own artistic career?
I think that just trying to work professionally in the world of show business is already trying to overcome adversity. The cards are really stacked against you, and so much of it is completely out of your control. I didn't come from a family with money, so when I moved to New York, I had to figure out how I was going to survive. I had to figure out how to support myself and prepare myself for this life, and I learned by going to auditions, talking to other artists and learning to truly deal with the city of New York. My challenges were different from Dolly's, but definitely still there.
What have been some of the most rewarding roles you've played in your career? What shows have been particular favorites of yours?
So many – and for so many different reasons! I adored Me & My Girl because it was my first Broadway show. I also loved Grand Hotel because it was an incredible learning experience, and I wore so many different hats: serving as a dance captain, covering almost all of the female roles and playing a principal role for an extended period of time. I, of course, have to mention Donna in Mamma Mia!, which was an amazing role to play for several months on Broadway. And some of my favorite roles have been right here at STAGES. I adored The Drowsy Chaperone and playing Mother Superior in Sister Act. And now I am falling in love with Violet Newstead!
What's it like working specifically for STAGES? You're a particular favorite of the producers as well as the audiences. Is it a challenge, though, not to work with a live orchestra?
At this point, STAGES has become my second theatrical home. I've been working here since 1995. I feel comfortable here, and I feel like I know how things work. I'm comfortable working with the creative team, and I know that each and every one of them is going to start day one as prepared as possible. I know that the production values and the people who are hired here are always of the highest quality. I also get to play fantastic roles here that make me feel as if I am growing as an actress. All of that combined, plus the fact that everyone here goes out of their way to make sure you have everything you need, makes this an excellent company to work for. It all-around feels good to work here.