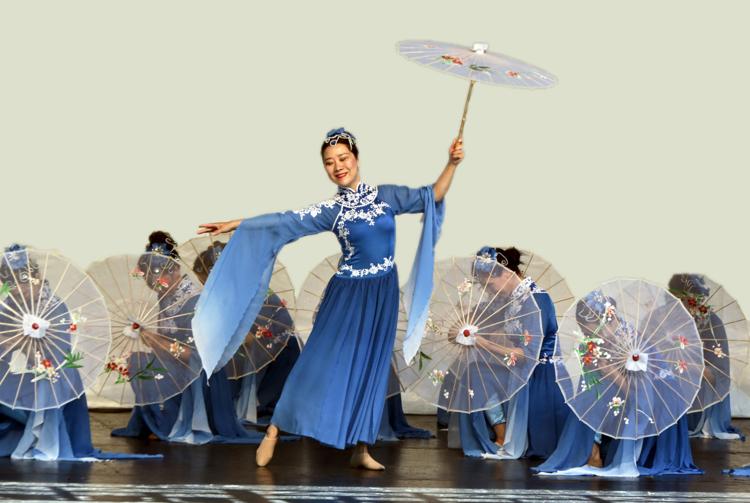 The Festival of Nations focuses on mixing cultures, and this year's incarnation features some mashups that oughtn't disappoint – like a Spam-centric Hawaiian take on sushi that one food booth will be offering. (Get soy excited!)
Spam sushi, of course, numbers among the many foods visitors will be able to sample at this year's festival, where attendees can travel the world without leaving the metro area. The festival, scheduled for Aug. 25 and 26, will unite people of all backgrounds, representing more than 60 ethnicities, in a two-day celebration with food, music and dancing in St. Louis' Tower Grove Park.
The International Institute of St. Louis has been holding the festival in various forms since the 1920s, and this year, the event's organizers expect upwards of 125,000 attendees.
"The actual performers, booth operators, et cetera are in many cases former immigrants who have moved to St. Louis and who are representative of lots of different walks of life," says Anna Crosslin, the institute's president and CEO. "So there is a lot of ethnic community support to bring about the really excellent quality and diversity that you see at the festival."
In addition to funky food fusions, the festival will feature solo, duet and large-ensemble dance performances. "When we look at our performances, it's about newer cultural traditions in the century, but it's also about longtime traditions," Crosslin says. The more traditional dances will intermingle with contemporary routines that show how cultures have evolved over time, including performances by Chinese modern dancers, Missouri cloggers and ensembles that mix rap and tap routines, among others.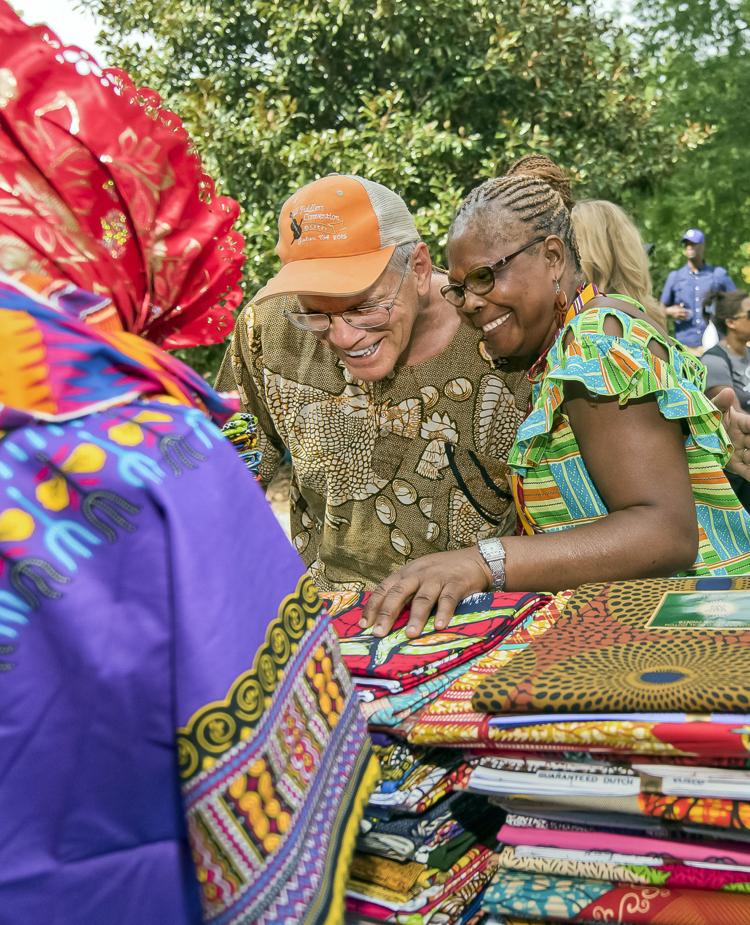 The festival also will showcase several musical performances with more synthesized sounds, such as Afro-Caribbean music with a twist and modernized European songs. The park will devote multiple stages to performances, and different types of acts will appear on each stage.
Visitors also will be able to buy special products imported or even handcrafted for the festival from any of the 38 gift booths, including holiday ornaments, German lace, Nigerian fabrics, artisan soaps made by a Syrian craftsman and many other goods. Some of the artists will even be demonstrating their crafts, so attendees will be able to view Chinese brush painting, tea ceremonies and Ethiopian coffee ceremonies.
"Festivals like this are important ‒ they're vital ‒ for a couple of reasons," Crosslin says. "One is that in this day and age, [a] lack of understanding and appreciation for a variety of different cultures creates barriers because people are fearful of that which they don't understand. So the Festival of Nations is really about bringing people together around subjects that everybody can understand and appreciate, which are food and music. This is the first step in building relationships or the next step in building deeper relationships, so that we think less as a community from the point of view of 'us' and 'them' and more about 'we.'"
Interested parties can attend the event for the weekend or sign up to be one of the 600 volunteers the festival needs to continue. "Volunteering is a great way to learn up close and personal," Crosslin says. "Spending a couple hours volunteering and then a couple more hours wandering around really enhances the experience." Those interested in participating can sign up online to be a volunteer; doing so entails just choosing a time slot and work assignment.
Closer to the date of the event, the festival's website will include a schedule of performance times and information on shuttle services to accommodate parking. 
The Festival of Nations, Tower Grove Park, St. Louis, Aug. 25, 10 a.m. to 7 p.m., Aug. 26, 10 a.m. to 6 p.m. Free. festivalofnationsstl.org.