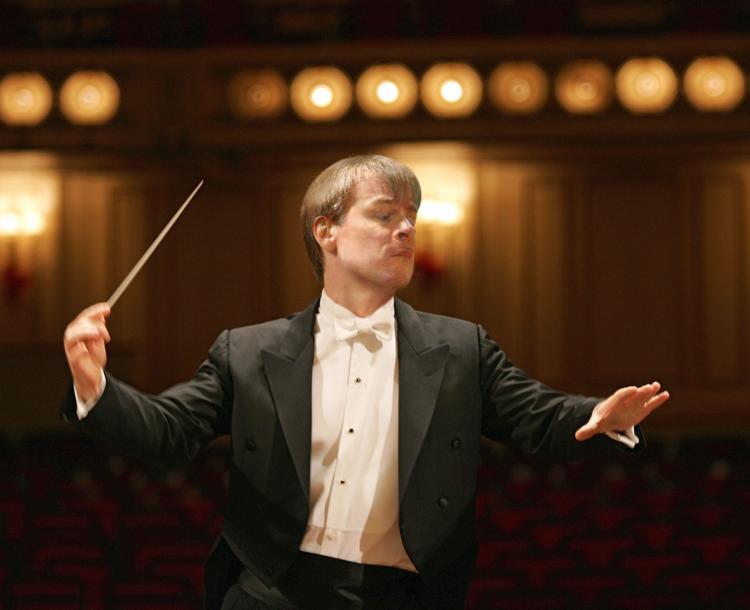 Among the most festive concerts of the St. Louis Symphony's season, the annual New Year's Eve Celebration will mark its 10th anniversary this year, presented by BMO Private Bank. The Ladue News spoke with the St. Louis Symphony's Music Director David Robertson about the upcoming New Year's Eve event.
What are the crowd and atmosphere like during this special New Year's Eve performance? Why do you think this annual tradition so popular?
The annual New Year's concert attracts an extraordinarily festive crowd. People are there to have fun. It's a lot of fun for the musicians, too. I think many of our female players could make a number of best-dressed lists from that night alone. I think it has become so popular because people know that they will not only be entertained with some of the best music in the world -- they'll be surprised too. That element of surprise is rare, but we've managed to keep it up for 10 seasons.
How is the program chosen? Is there a specific theme or feeling you are trying to evoke through the musical selections?
There are all sorts of ways these programs come together. Many times it's a matter of chance -- someone suddenly becomes available, or maybe I just hear an old tune, or a new tune, and think, "What would go well with that?" It's kind of like putting together party music.
What can guests look forward to at this season's New Year's Eve concert? Will there be anything special to mark the performance's 10th anniversary?
Since we've been keeping these shows a secret for this many years, I'm not about to give away any hints now.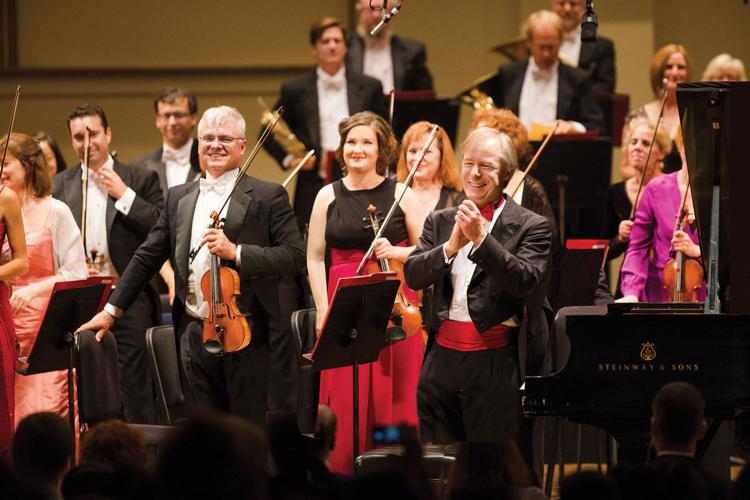 What's coming up for the St. Louis Symphony in 2016?
So many things. A tour of California, a Shakespeare Festival in February and March. I'm very excited about "From the Canyons to the Stars" by Olivier Messiaen, which will include images of the desert southwest that inspired the work. Leila Josefowicz returns to perform a new violin concerto by John Adams, "Scheherazade.2." We won a Grammy with John, you know. And so many other great concerts all the way to "The Planets" in May. We always have a lot to offer at Powell Hall. Come join us!
718 N. Grand Blvd. | 314-534-1700 | stlsymphony.org
BMO Private Bank New Year's Eve Celebration
7:30 p.m., Thu., Dec. 31 at Powell Hall
For tickets, visit call 314-534-1700 or visit stlsymphony.org.