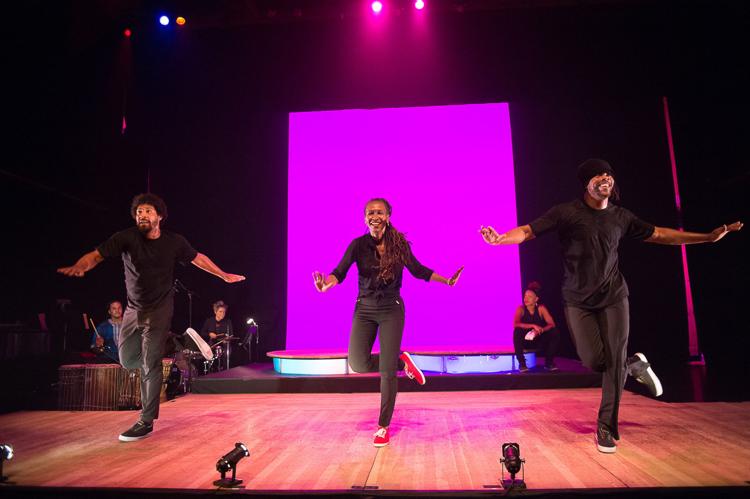 As Dance St. Louis enters its 52nd season of bringing world-class professional dance to St. Louis, patrons will be enjoying performances at the historic Grendel Theatre. The space has been beautifully restored by the Kranzberg Arts Foundation, and the intimate venue will bring audiences closer to this breathtaking art form, says Rich Dee, Dance St. Louis' managing director of philanthropy and administration.
Ladue News recently asked Dee about the upcoming performance of TAP Dynamics, as well as the season as a whole.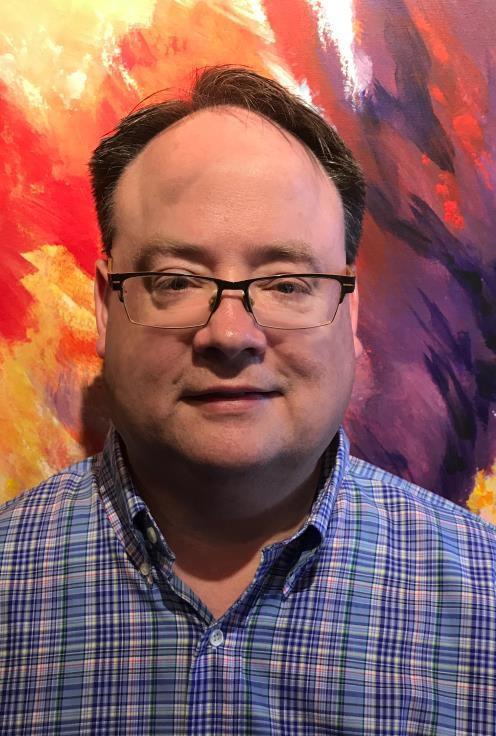 Tell us about the upcoming show, TAP Dynamics. What can audiences expect? I've heard the principal dancers are some of the best tap dancers in the world. Who are they, and what kinds of pieces will they be performing?
Yes, these are the best in the world! As noted by dance critics across the globe, including The New York Times, the three we're bringing in from New York City are considered to be today's most influential and celebrated tap luminaries. The three dancers are Jason Samuels Smith, Dormeshia Sumbry-Edwards and Derick K. Grant. Live jazz, led by Allison Miller and band, will accompany.
Dormeshia Sumbry-Edwards has been a part of almost every major tap movie or show that has appeared in the history of tap dance since the 80s, not to mention serving as Michael Jackson's former personal tap instructor. Jason Samuels Smith is a multi-award-winning tap dancer and founder of LA Tap Festival. He's performed all over the world, and when he was 21 years old, Gregory Hines, just prior to his death, called Jason potentially the next greatest.
The two works audiences will see are excerpts from Dormeshia Sumbry-Edwards' "And Still You Must Swing" and Jason Samuels Smith's "Going the Miles."
Audiences will be moved on many levels in seeing these works. There's this profound experience of seeing these tap masters perform unbelievable wonders with just their feet. When added with the rhythm of the live jazz, it's invigorating and enticing. But beyond that, these specific works allow audiences to see the true beauty and magnificence of two true American art forms – tap and jazz. No one will leave disappointed!
How did TAP Dynamics make its way into this season of Dance St. Louis? In fact, how do you go about putting together a season?
Dance St. Louis' Artistic Committee, in partnership with our artistic consultant, evaluates the artistic quality of dance companies and how the full season of programming will enhance the landscape of the arts in St. Louis. We also closely examine what will excite and engage our current patrons and attract newcomers. TAP Dynamics was the perfect choice to launch the upcoming season.
How has the dance scene changed or evolved in the past few years and what do you expect for Dance St. Louis in the future?
During the last five seasons, Dance St. Louis has stepped up its game leading the charge to elevate and challenge the local professional dance companies. Sixteen new works have been created for St. Louis audiences, 17 nationally acclaimed choreographers commissioned, and national recognition for a city that not only presents world-class dance but [also] a producing city as well. In addition to presenting and producing, Dance St. Louis is focused on building strategic community engagement initiatives that benefits our dance community, grows audiences and enriches the lives of St. Louisans.
What's the most important thing you'd like our readers to know about Dance St. Louis and the current season?
The 2017-18 Season was designed around ticket affordability for St. Louis. All tickets for the season are just $20, and $15 for the Emerson Spring to Dance Festival at the Touhill Performing Arts Center on Memorial Day weekend 2018.
Dance St. Louis also relies significantly on the generosity of our sponsors and donors to enable others the opportunity to experience the best dance offered in St. Louis. In fact, 85 percent of Dance St. Louis season revenue is budgeted to come via contributed income. [LN dingbat]
TAP Dynamics with Live Jazz
Venue: The Grandel in the Grand Center Arts District
Dates: Sept. 30, 7:30 p.m. and Oct. 1, at 3 p.m.
Tickets: $20; contact 314-534-1111 or metrotix.com
*Post-performance cocktail party on Sept. 30 ($20 per person). After-party tickets available through dancestlouis.org.