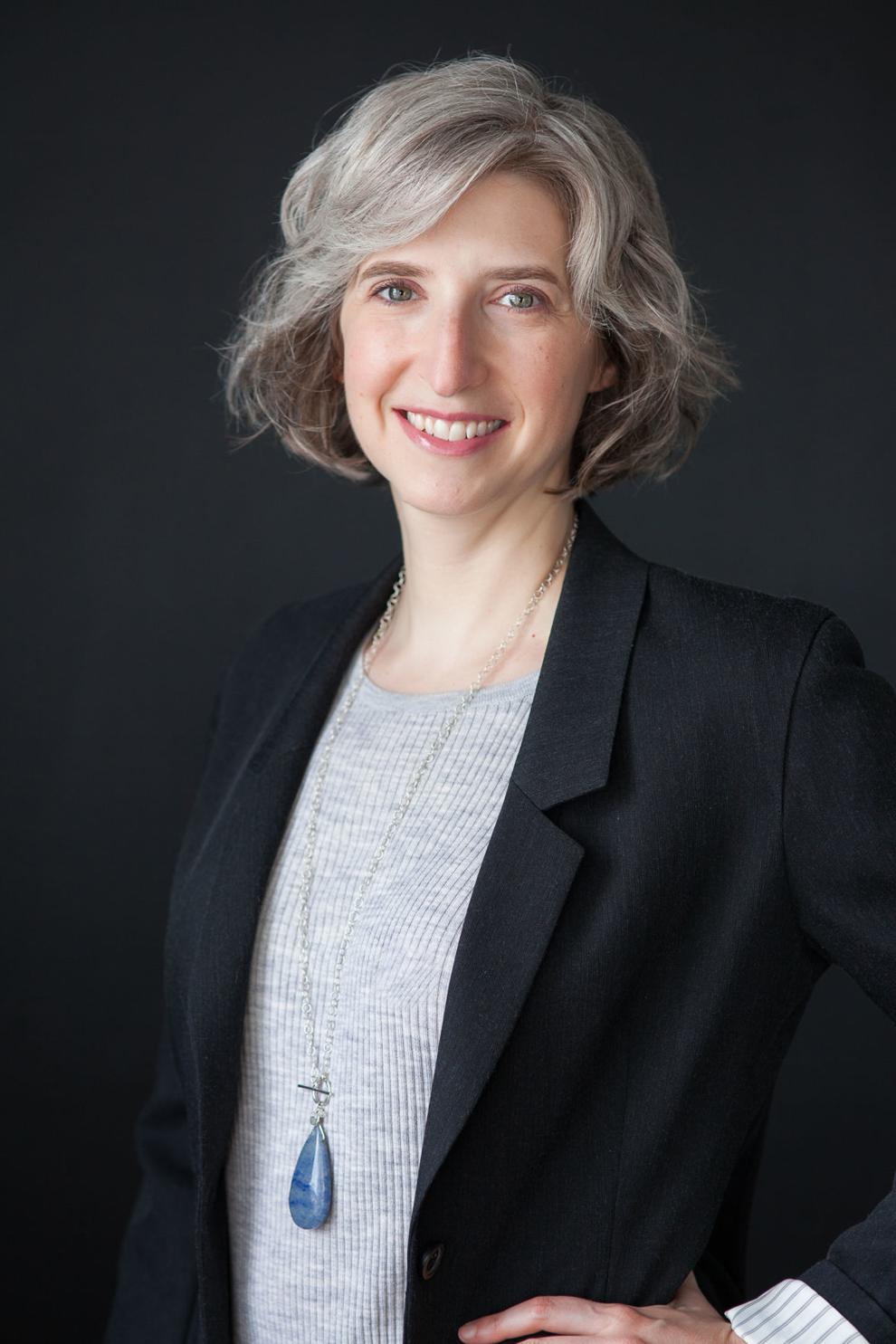 Laumeier Sculpture Park in Sunset Hills will have a prominent new figure starting in August: Lauren Ross has been named its new executive director. Previously the inaugural curator and a faculty member of Virginia Commonwealth University's Institute for Contemporary Art in Richmond, Ross also served as a curator of modern and contemporary art at the Philbrook Museum of Art in Tulsa, Oklahoma. Ladue News spoke with Ross about what she's most anticipating in the position, as well as her vision for the nonpareil St. Louis County park.
Why was this the right time for you to take the leap and work at Laumeier?
I've worked at small organizations to date, and I've liked those smaller organizations, but stepping into this role felt like the right time for me and the right place to do it. In my conversations with Laumeier, I was struck by the fact that the sculpture park is at a pivotal or turning point in its history. It's been around more than 40 years, it's well-established and loved by the community, and it has a great history, but like people, organizations need to occasionally pivot and grow.
Much of your work experience has been in a museum setting. What are you looking forward to about working in a space where the majority of the work is outdoors?
The thing about having outdoor artwork means it's not protected from the elements in the same way a museum collection is, so care and maintenance are important. Some of the works need a little TLC, and part of being a steward of the artwork is the responsibility to take care of it. And at the same time, as we're working with the collection, I'm excited about working on temporary projects both indoors and outdoors. Those allow for a little more risk-taking, flexibility, stability. I also think temporary projects are interesting for visitors because they're able to see something new each time [they visit].
Do you have a broader vision in mind for the direction of the park?
I arrive in August, so one of my first priorities will be to sit down with the curator and discuss possible future projects, because it's a team-oriented process. Instead of coming in with some preconceived idea of what I want to do, I think it's important to get to know people and talk to them about their impressions of Laumeier and take the temperature of the audience and maybe even the potential audiences – people who aren't coming yet but who we hope to attract.
How does the art-viewing experience differ when the works are outdoors?
I think whether or not people are conscious of it, there's a certain set of expectations people bring into a museum. They expect a certain type of experience, with the way people walk around and the way they talk in hushed tones. And I'm not knocking that. It's an experience I love myself. But certainly in an outdoor space, people bring a set of expectations and are arguably a bit more open to experiences they're going to have. I think being in nature really affects us as humans in a particular way where it's relaxing, it's nourishing, it's refreshing.
How do you think nature enhances the experience at Laumeier?
One thing a lot of museum staff work very hard on is to get visitors to slow down. There have been studies about how people go from one piece to the next quickly, and we wonder how we can get people to slow down and take things in more meaningfully. But when people are surrounded by fresh air, trees and nature, there's a natural response we have that's different from an urban environment. We slow down and breathe deeply and have a meaningful interaction with artwork in that setting. In that setting, people might be more open-minded, not going with a strict set of expectations, so I think, for Laumeier, that's an advantage – and something the beauty of the park can bring out in people. 
Laumeier Sculpture Park, 12580 Rott Road, St. Louis, 314-615-5278, laumeier.org