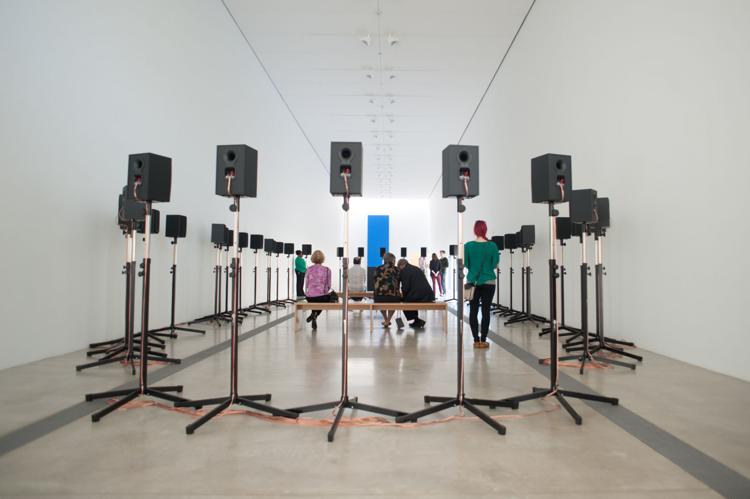 Perhaps there is no better manifestation of the Pulitzer Arts Foundation's commitment to inspire visitors to cultivate a personal, interactive experience with works of art than its current exhibition, "Ellipsis," which runs through July 2 of this year. A full-sensory, often-interactive show that has been two years in the making, "Ellipsis" explores absence and presence through six innovative exhibits by many contemporary artists, including an immersive sound sculpture by Janet Cardiff and an edible installation by Felix Gonzalez-Torres. We spoke with Jennifer Baker, one of four curators who has worked tirelessly to bring this show to the Pulitzer, to get an inside look at "Ellipsis."
How did you and the other curators decide what to include in the exhibit?
It was an unusual process, because there were four of us, but because this is an exhibition that celebrates the senses and embraces a range of experiences, it was important that multiple perspectives and ideas were brought to the table. We had many committee decision-making conversations between us considering artwork and how [the individual pieces] work with one another. Each piece that was introduced inflects the show a little bit differently.
What exhibit stands out to you the most?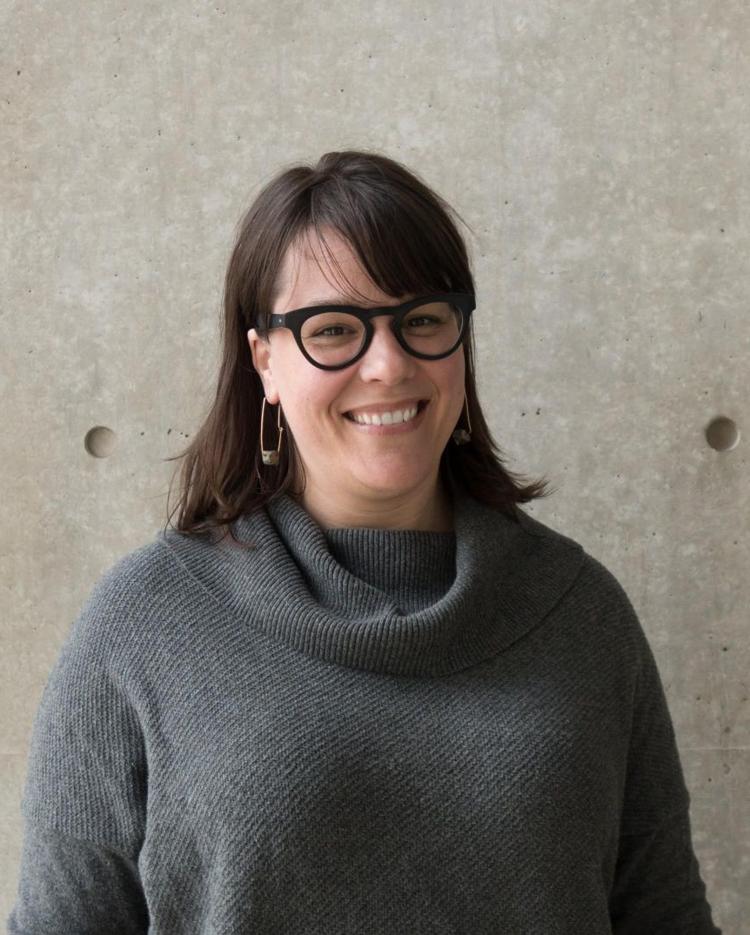 I think the Felix Gonzalez-Torres piece ["Untitled" (Placebo-Landscape-for Roni) 1993]. The show is very much about a celebration of senses, and this piece activates a range of sensory experiences. Encountering the glistening gold on the ground, you can't right away discern that you're looking at candy wrappers. It's like this magical gold carpet. You're invited to participate, by taking pieces of candy. You have to make a choice: if you're going to take a piece of candy, where you're going to take it from and whether you're going to keep it or eat it. And there's this whole sensory experience about touching the artwork, unwrapping the candy and hearing the crinkling of the wrappers – this piece is offering a broad multisensory experience.
What would you like visitors to keep in mind as they walk through this exhibit?
The Pulitzer is often described as a laboratory and sanctuary, and I think this show brings out these two elements really nicely. These works, six exhibits across six galleries, really bring out the way the Pulitzer functions are a sanctuary. We really want to stress the idea of an intimate encounter with the arts – that's why we don't have wall labels, that's why there's a lot of space between the artworks for you to be able to spend time with an artwork on your own terms. We have a catalog with a lot of information, and we have gallery assistants who are eager to answer any questions you might have. You can walk through the entire exhibition to have an experience that's completely your own, if that's the way you want to experience these works.
I think it's important to note that we meant the show to unfold and cohere as a poem, so it relies on the spaces between artworks where visitors can connect and make their own connections. That's where the title comes in – "Ellipsis" – the way it can act as both punctuation and omission. It can be a bridge, or create a space where new ideas, feelings or thoughts can form.
3716 Washington Blvd., St. Louis, 314-754-1850, pulitzerarts.org