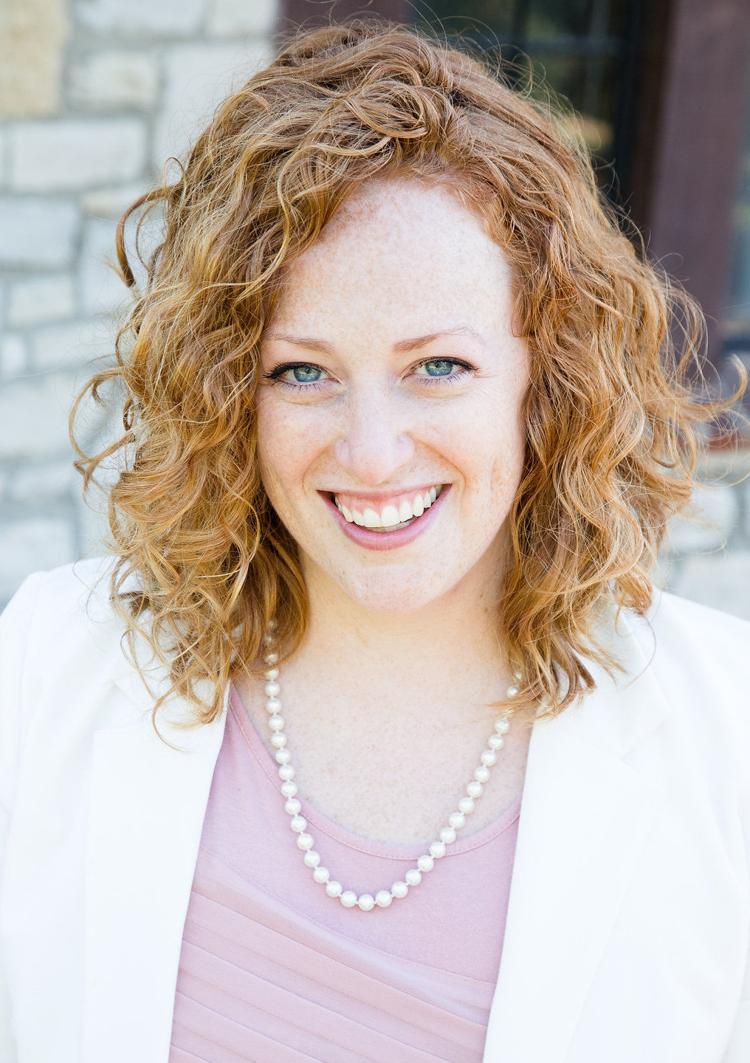 A visual artist living and working in St. Louis, Andrea Henry Tharian received her Bachelor of Arts degree in enameling from the Cleveland Institute of Art in 2007. She then lived and worked on the East Coast, where she co-started an artist-run gallery in Brooklyn, managing ambitious weekend pop-up art shows in people's apartments. In addition to having exhibited her work nationally, Tharian was a 2014 recipient of an Artist Support Grant from the Regional Arts Commission (RAC), which culminated in a solo show, "Haven," last year at the Kranzberg Arts Center. Tharian's work is currently on exhibit at the St. Louis Artists' Guild through July 22.
How did you discover your artistic talent?
I remember being a little kid, really around the age of 6, when I declared, "I'm going to be an artist." I always loved drawing and painting as a kid. As I went through school, I was fortunate enough to have really supportive and encouraging art teachers, especially in middle school and high school – those were the people that really kept pushing me toward pursuing a career in the arts. My parents are also very supportive of what each of their children chose to do – I feel that definitely helped.
Tell us about the RAC Artist Support Grant you received.
I was basically taking a ceramics course at [St. Louis Community College] Meramec just to get back in the studio and find a supportive group of artists, because sometimes it helps to make work in a community. I was playing with these clay forms and thought, "I wonder if these could fill an entire gallery space." That's basically what I proposed to the RAC. I got awarded the grant and used that money to buy 500 pounds of earthenware clay and a slab roller and got my work fired at Meramec so I could use their kilns. That grant was great – without that resource, I don't think I would have been as courageous to take that hit to my personal bank account.
What inspires your art?
Right now, a lot of it is inspired by nature – plants, leaves, flowers and succulents. I like to spend a lot of time outside, and that's when I feel the most at peace and the best version of myself. … It's all over the map – my art is a reflection on what I'm thinking at the moment.
What artists inspire you?
One of my favorite painters of all time is Alice Neel – she was a gorgeous portrait painter who would just paint portraits of people in her life in New York. [Her work was] a narrative of all the people she encountered. I also like Artemisia Gentileschi – she was a Renaissance artist, one of the only or few females that was painting at the time. The fact that she was able to pursue what she felt was her calling despite all the circumstances around her, I've always admired her for that.
Where is your art available?
Some of it is at Union Studio on Tower Grove Avenue – they're very supportive of St. Louis artists. My pieces from "Haven" are available there, with hanging armatures you can use to hang the pieces in your home. If anyone wanted to purchase work, they could contact me.
What are future goals for your art?
Right now, I'm in school to become an art teacher. … I'm trying to navigate how my artwork's going to come into play when I'm teaching full time, but my goal is to keep making work and to be honest with myself – to try and focus on the things I want to be making and are the most true to me, and worry less about how other people perceive it or what I think I should be doing.